Keypoint Newsletter: September 2023
Welcome to the Keypoint Newsletter, bringing you all the latest news & views from Keystone Symposia!
Featuring conference season highlights, spotlights on innovation and more, this biannual publication showcases Keystone Symposia's efforts– past, present & future– to catalyze collaborative partnerships and inspire innovation in science and medicine around the world.
---
50th Anniversary Gala Celebration Recap
In June, we held our long-awaited 50th Anniversary Gala (after being postponed by the pandemic), where past and present board members and research leaders from across academic and industry sectors convened to celebrate 50 years of catalyzing life-science and biomedical discovery, innovation and impacts. See the event highlights, including video remarks from Dr. Tony Fauci, Nobel Laureate Dr. Jim Allison, and other field leaders regarding the role Keystone Symposia has played in their research, careers and fields of study. Read more here.
See photo gallery & reflections from KS historian Ralph A. Bradshaw!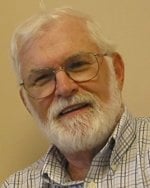 Read more here.
"The Gala was an opportunity to showcase the great depth and diversity of people who have made the Symposia what it is today. From busy academics and members of industry to hard-working staff, the accomplishments of the Symposia are a testimony to teamwork, dedication and persistence."
---
Climate change has quickly become one of the greatest threats we have ever faced as a society, and we are uniquely poised at Keystone Symposia to bring together the scientific community to collectively address this vast problem. We aim to become a catalyst for innovative climate change solutions, through two new initiatives. Read more here.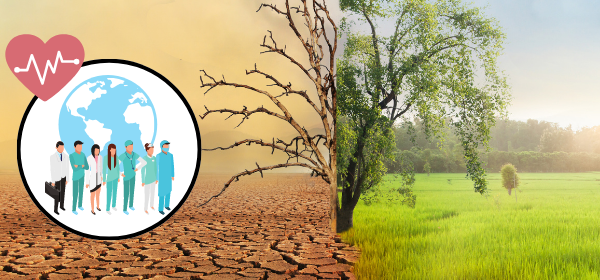 ---
Announcing KS Career Connect Job Posting Site!
Many career transforming opportunities have been forged at Keystone Symposia conferences over the years, and we are now pleased to extend these career-changing connections now online, through our new KS Career Connect platform. See more here.
Our purpose-built job board platform is designed to connect job seekers with leading employers in academia and the bioscience industries, creating a nexus where scientific talent thrives.
---
In June we concluded our 2023 season, which ran from August 2022 to June 2023, aligning with the academic year. It was a busy season, consisting of 60 meetings altogether. See season highlights, including Nobel Laureate appearances, scholarships provided, and more! See more here.
---
Expanding the Fellows Program to Include Postdocs
The Keystone Symposia Fellows Program has long-supported early-career UR scientists to become leaders in their fields and communities, and now we will be extending the program to include a new postdoc arm. These trainees face unique challenges at this pivotal career stage, which is a key point of intervention where we hope to have a positive impact. Read more here.
______________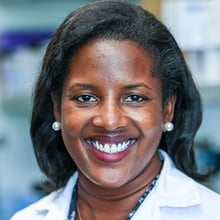 Now accepting applications to the Keystone Symposia Fellows Class of 2024!
To learn more and apply, visit https://www.keystonesymposia.org/diversity/fellows-program
---
New this year we added new Health Equity Programming to select meetings, to raise awareness for health disparities in various fields, and initiate discussions on how to rectify these health inequities through scientific research and discovery. Our goal is to embed health equity content across our meeting portfolio via the addition of speakers, sessions, workshops/panels, and virtual content that specifically address health equity research goals and strategies. See more here.
---
Welcoming Our New Director of Philanthropy, Minda Mason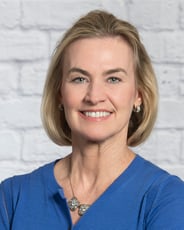 Please join us in welcoming our new Director of Philanthropy, Minda Mason, who will be working with individuals and foundations to support Keystone Symposia. Her efforts will help to support key initiatives including Emerging Minds, Emerging Topics and Diversity in Life Sciences programming. Find out more about Minda in this Q & A on what brought her to Keystone Symposia, why she is excited about working with the team, and what she envisions for the future of philanthropy at KS. See more here.
---
Fall Line-Up Kicks Off With Long COVID & Exclusive NPR, BBC Coverage
We kicked off our fall line-up of conferences in August, which features many emerging and hot topics, from long COVID to next-generation nanomedicines, regulatory RNAs, vaccinology and more! View exclusive interviews with conference organizers, and NPR and BBC coverage of the meeting, or register for On Demand Access to see what you missed! See more here.
Listen to NPR & BBC Coverage of the Meeting!
---
__________
See Past Meetings Available On Demand HERE
---
Find out how to submit your idea for consideration by our Scientific Advisory Board HERE We will begin selecting our 2026 portfolio of meetings this fall!
---

Interested in Sponsoring or Exhibiting at one of our conferences? Contact our Development department at
development@keystonesymposia.org
---
See Previous Keypoint Newsletters: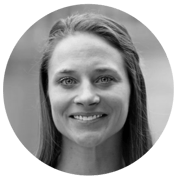 Shannon Weiman earned her PhD in Biomedical Sciences from the University of California, San Diego, specializing in microbiology and immunology. Prior to joining the Keystone Symposia team, she worked as a freelance writer for leaders in academic, industry and government research, including Stanford University's Biomedical Innovation Initiative, the University of Colorado's Biofrontiers Program, UCSF, the FDA and the American Society for Microbiology.
fellows
Established in 2009, Keystone Symposia's Fellows Program has become a premier professional...
newsletter
Welcome to the Keypoint Newsletter, bringing you all the latest news & views from Keystone...