Keypoint Newsletter: Welcoming our New Director of Philanthropy, Minda Mason
Please join us in welcoming our new Director of Philanthropy, Minda Mason, who will be working with individuals and foundations to support Keystone Symposia. Her efforts will help to support key initiatives including Emerging Minds, Emerging Topics and Diversity in Life Sciences programming.
We are delighted to welcome Minda Mason to Keystone Symposia! Her fundraising experience and passion for our mission to accelerate scientific discovery that will impact human health, together with our goal to promote the next generation of a diverse biomedical workforce, make her a wonderful addition to our team.

--Debbie Johnson, President & CEO
Below we catch up with Minda in a Q & A on what brought her to Keystone Symposia, why she is excited about working with the team, and what she envisions for the future of philanthropy at KS.
---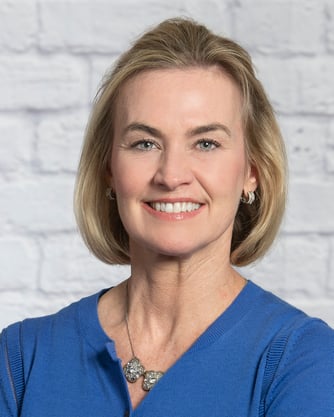 Q&A with Minda Mason
Why did you decide to join the Keystone Symposia team?
Minda: The mission and the people; the staff, Board/SAB members and conference organizers, whose dedication to this organization is impressive. I am a curious person and a lifelong learner which fits well with fundraising for the sciences. There are many worthwhile charitable causes out there, and while I may be inspired to donate to a variety of organizations, I learned a long time ago that there are only a few causes that inspire me to dedicate my professional talents full-time: health, higher education and scientific research.
All significant therapeutics now being used to improve health, started with basic science. It is important work and doesn't always get the recognition it deserves for ultimately saving lives and improving quality of life for chronic illness. Convening thought leaders to share ideas, network and forge new collaborations is essential to catalyzing scientific discovery.
It is an honor to join the talented staff and make new connections with an elite global scientific community. The opportunity to design and implement a robust philanthropy program is exciting for me because I can see that many of the pieces needed for success are in place and just need to be put together like a puzzle.
For example, the most basic foundational piece for fundraising success is that an organization has a broad audience with affinity for the organization. Keystone Symposia has an excellent reputation and a long track record of success. Despite the pandemic, Keystone Symposia, a non-profit, has weathered the storm, thanks in part to decades of outstanding leadership to achieve the mission with an eye on being fiduciary responsible.
How does your background prepare you for this role?
I have been a fundraiser in higher education for the last fifteen years – 6 working alongside the Dean of Engineering and 8 serving in a leadership role as an Assistant Vice President at an academic medical center. In both situations, my success was reliant on building strong relationships with the faculty, all of whom were PhDs, MDs, or PharmDs and any combination in between. I am comfortable and adept at building relationships and culling out inspirational visions that inspire philanthropy.
My curiosity is my secret sauce for making connections between what a potential donor is interested in and what will make an impact for the organization. If I am doing my job right, the stakeholders I meet with and build relationships with, will ask "how can I help?"
How do your career goals align with our mission?
My goals align directly with the goals of the organization. I hope to bring to light with our stakeholders that Keystone Symposia is in fact a 501c3 nonprofit organization and as such there is a real need for charitable giving. Many nonprofits suffer because they quietly go about accomplishing their mission without tooting their own horn; we need to be telling the stories of how the work we do is making a difference. I will guide our messaging to demonstrate the Keystone Symposia differentiator.
Intuitively, our stakeholders already know what makes Keystone Symposia special. But illustrating how we are accomplishing our mission through data points and stories will inspire those who already have an affinity to Keystone Symposia to give of their time and treasure. These stories are essential for potential donors to move from appreciation to taking action.
I aim to build an engagement plan which extends beyond attending a conference. We are a convener, and are well positioned to continue to foster networking, career development, and collaborations year-round. This goes back to putting the puzzle together through meeting with board members, SAB members, organizers and speakers to hear directly from them on how we can build upon the great conferences with added value programming. This WILL differentiate us and ultimately be our springboard for resource development beyond our current stakeholders.
How do foundations fit into the future of philanthropy for Keystone Symposia?
Working with foundations, believe it or not, is also about establishing relationships. Keystone Symposia has great opportunity to cultivate a portfolio of relationships with foundations who have similar missions and goals, such as the Bill & Melinda Gates Foundation with whom we have had a synergistic relationship for quite some time. I will be looking to expand our engagement with similar foundations with common interests in various diseases, but also across areas of interest like education, diversity and climate where our missions align. By pooling our resources and we can work together to advance both our organizations for the benefit of the common good.
In contrast to individual giving, where we are looking to grow our endowment, non-profit foundations typically do not allow for funds to be contributed to others' endowments. Therefore, partnerships will be focused on contribution of funds to support immediate programming needs, whether scientific or diversity and scholarship oriented.
For Keystone Symposia, it is a prudent fundraising strategy to be working on identifying resources that can be immediately used as well as for endowments whereby the principal gift is protected in perpetuity and a percentage of the value, which grows over time is used each year to support the purpose.
We are currently working to identify and reach out to foundations that may be interested in partnering with us for various conferences and initiatives. In some cases, we will rely on our community members to make introductions to foundations who only respond to known entities- please reach out to me if know if you can help connect us!
What is your fundraising philosophy?
A successful culture of philanthropy will include everyone! Keystone Symposia will continue to find success with philanthropy by communicating our vision, mission and values clearly and often so they are top-of-mind. We will be successful if we are donor-centric by asking questions to understand a potential donor's interests, motivations, expectations and possible objections is where I start.
Keystone Symposia has many inspiring stories to share, and I hope to shine the spotlight on some of those to show the impact we have on the scientific research, the community of scientists we serve, and ultimately on advancing biomedicine for the benefit of humanity.
Finally, stewardship is more than just a thank you note, it is about making a donor feel special and proud to support KS. Stewardship is about responding to and thanking donors in a timely manner, recognizing and reporting appropriately and protecting a donors' privacy and their rights. Good stewardship should give donors the confidence that their contributions are handled in exactly the way they intended.
Interested in finding our more about philanthropy opportunities with Keystone Symposia?
Contact Minda at:

Return to the September 2023 Keypoint Newsletter