Keypoint Newsletter: 50th Anniversary Gala Recap
In June, we held our long-awaited 50th Anniversary Gala (after being postponed by the pandemic), where past and present board members and research leaders from across academic and industry sectors convened to celebrate 50 years of catalyzing life-science and biomedical discovery, innovation and impacts. Over the course of the evening, we honored many individuals who played key roles throughout Keystone Symposia's history; from the founding members whose inspired vision gave rise to the world-renowned organization that we are today, to those that shaped our trajectory in more recent times and grew the organization from a single meeting in 1972 into an international powerhouse that hosts 50-60 meetings annually around the globe.
Welcoming remarks by President & CEO Debbie Johnson highlighted the collective nature of our success, with contributors ranging from attendees, to organizers and board members, it has been a community effort that has enabled the vast and lasting impacts of the organization.
As we gather here tonight, we honor the legacy of Keystone Symposia, you, and the countless other scientists, researchers, and supporters who have contributed to its mission. Keystone Symposia has promoted collaboration, shared knowledge, and propelled translational discoveries with significant scientific impacts that have changed lives.

--Debbie Johnson, President & CEO
See the event highlights below, featuring video remarks from Dr. Tony Fauci, Nobel Laureate Dr. Jim Allison, and other field leaders regarding the role Keystone Symposia has played in their research, careers and fields of study.
Dr. Tony Fauci's Congratulates Keystone Symposia on our 50th Anniversary
Nobel Laureate Dr. Jim Allison shares how Keystone Symposia impacted the inception, development and success of Cancer Immunotherapy
Fellows Dr. Kizzmekia Corbett & Dr. Manu Platt discuss how Keystone Symposia helped to shape their careers
Keystone Symposia provides multiple vehicles on personal and professional levels to help others. Ultimately in the biomedical sciences this means saving and improving lives. Every life saved is a miracle. Keystone Symposia has truly been a miracle worker, providing a forum for the advancement of science, careers, and so much more. It is a "National Treasure" … with international reach. Thanks to everyone at Keystone Symposia – past and present – for making this possible.

--Walter Moos, Chair of the Board
Keystone Symposia has touched many people over the years, in fact, over 500,000. For some, a single meeting has been a groundbreaking event; whether securing a post-doc position in a nobel laureate's lab, or discovering the missing link to advance their research in innovative new directions. For many, the community established at Keystone Symposia conferences lasts a lifetime, continuing to shape collaborations, peer networks and career opportunities for decades to come. Many took to the stage to share their personal stories with the audience. Those that could not attend in person, provided their sentiments to share in this slideshow to convey their appreciation and enthusiasm for the organization.
50 years...
~1600 meetings hosted
>500,000 attendees
120 Nobel Laureates attended
Overall it was an evening of reflection and celebration between old and new generations of Keystone Symposia devotees, whose contributions have and will continue to drive this organization to new heights. Dr. Debbie Johnson concluded the event by underscoring the essential role that Keystone Symposia provides to the scientific community, and looking forward to the next generation of scientific growth.
So as we celebrate our 50th anniversary, it is a great time to reflect on our success while also looking to the future. We will continue to stay true to what makes us special and unique, the intimate settings whereby meaningful connections are made, and scientific theories are exchanged. The next 50 years will be an exciting time to catalyze the cutting-edge collaborations, innovations, and advancements. And, importantly, support young investigators for generations to come.

--Debbie Johnson, President & CEO
Contribute to the 50 Forward Campaign
to support Emerging Minds, Emerging Topics and Diversity in Life Sciences for years to come!

Return to the September 2023 Keypoint Newsletter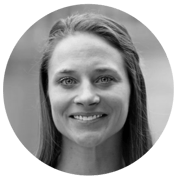 Shannon Weiman earned her PhD in Biomedical Sciences from the University of California, San Diego, specializing in microbiology and immunology. Prior to joining the Keystone Symposia team, she worked as a freelance writer for leaders in academic, industry and government research, including Stanford University's Biomedical Innovation Initiative, the University of Colorado's Biofrontiers Program, UCSF, the FDA and the American Society for Microbiology.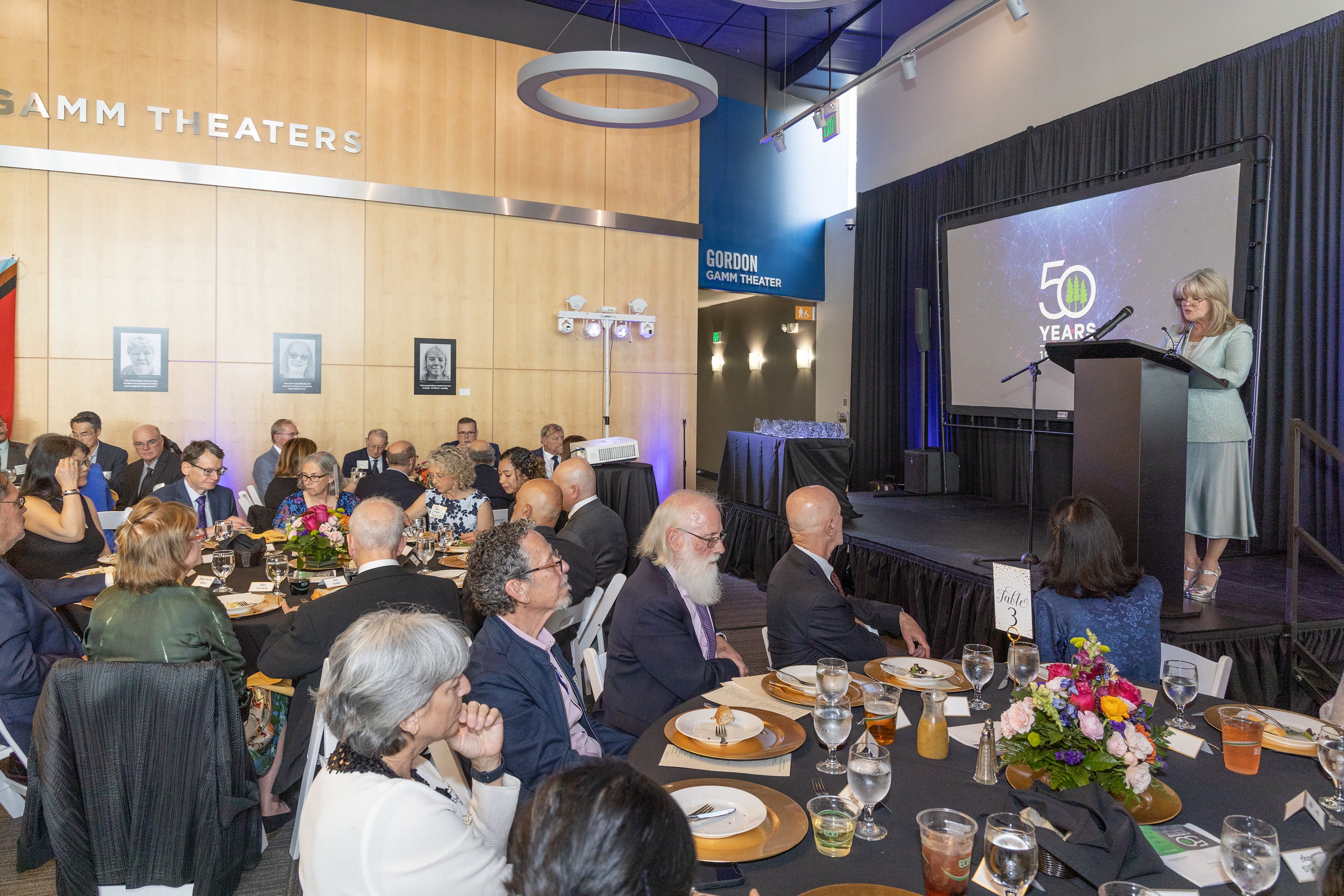 newsletter
Our 50th Anniversary has been a time to reflect and reminisce about our past, but also an...