Keypoint Newsletter: Fall Line-Up Kicks off with Long- COVID, and exclusive NPR Coverage!
Our fall line-up of conferences is off to a great start, featuring many emerging and hot topics, from longcovid to next-generation nanomedicines, regulatory RNAs, vaccinology and more! (see listing below) In particular, the Long COVID and Post-Acute Sequalae of SARS CoV-2: Pathogenesis and Treatment conference made a big splash in the news media, with NPR reporter Will Stone in attendance (

see NPR & BBC coverage below!

). Held in Santa Fe from August 27 to 30, it was the first meeting of its kind to gather researchers from across diverse disciplines to discuss emerging research on the causes of this mysterious post-pandemic illness. From mitochondrial pathology to pulmonary, neurological and metabolic impacts, the meeting integrated a wide range of research to identify disease drivers and causes of systemic and inexplicable symptoms. Attendees were enthusiastic about the array of insights from talks, and personal connections made to advance scientific and clinical research for the benefit of patients. (Get On Demand Access for the meeting!)
Find out more about meeting highlights below, with our exclusive interviews with Long COVID and Next-Generation Nanomedicines conference organizers, as they answer our burning questions about their meeting, the latest discoveries in the field and future directions.
---
Long COVID and Post Acute Sequalae of SARS CoV-2 (PASC): Pathogenesis and Treatment
Dr. Steven Deeks discusses the emerging research on mechanisms and pathology behind the mysterious illness of long COVID, as well as emerging treatments that was covered in the conference in August.

Meeting Highlights:
Keynote Address by Gary H. Gibbons, NHLBI, National Institutes of Health,
RECOVER Initiative: Progress and Future Directions

Immunopathology, including autoantibodies, neuroinflammation and immunophenotyping in patients

Vascular, pulmonary and cardiac dysfunction, and impacts on various organ systems

Lessons learned from other post-infectious syndromes, including lyme disease, EBV, and chronic fatigue syndrome

Disease management and emerging treatments




Listen to NPR & BBC Coverage of the Meeting!
See more social media posts at:
Co-organizers Dr. Resia Pretorius and Dr.Catherine Blish wrap up the meeting with reflections on scientific insights and impacts on the community
---
Virtual, September 6-8
Dr. Philip Felgner shares insights into how the field has gone from inception to application since he first organized a Keystone Symposia on the topic in 1998, and now 25 years later looking ahead to the new therapeutic potential that lies within reach.
Meeting Highlights:
Keynote Address by

Pieter Cullis, University of British Columbia


Rational Design of Lipid Nanoparticle Delivery Systems for Nucleic Acid-Based Drugs

Novel delivery technologies and tissue targeting approaches to overcome current limitations




Machine learning and AI approaches to revolutionize nanomedicine capabilities

Advances in mRNA Vaccines and immunoengineering

Clinical applications beyond vaccines



Hear Dr. Felgner's insights on the field overall here
---
This year all in-person conferences are also offered On Demand, for those who are unable to travel for various reasons, and to extend the reach of the latest scientific discoveries and directions to broader audiences. Consider On Demand Access for topics of interest that have already passed, or may be peripheral to your main area of focus, but could provide cross-disciplinary insights to advance your research in new and innovative directions!
Aug 27 - 30, 2023
Long COVID and Post Acute Sequalae of SARS CoV 2 (PASC): Pathogenesis and Treatment

Santa Fe,

New Mexico

Sep 03 - 06, 2023
Transposable Elements at the Crossroads of Evolution, Health and Disease

Whistler,

BC,

Canada

Sep 06 - 08, 2023
Next-Generation Nanomedicine
Virtual
Sep 17 - 20, 2023
Vaccinology During and After COVID-19

Atlanta,

Georgia

Oct 01 - 04, 2023
B Cells and Tertiary Lymphoid Structures: Emerging Targets in Cancer Therapeutics

Whistler,

British Columbia,

Canada

Oct 01 - 04, 2023
Immunity and Aging

Whistler,

BC,

Canada

Oct 01 - 04, 2023
T and B Cell Collaboration in Germinal Centers and Beyond

Whistler,

BC,

Canada

Oct 08 - 11, 2023
Circulating Metabolic Intermediates as Fuels and Signals

Snowbird, Utah

Oct 08 - 11, 2023
Mechanisms of Microbiota-Immune Interactions-Towards the Next Decade

Snowbird,

Utah

Dec 03 - 06, 2023
Autophagy and Disease

Keystone,

Colorado

Dec 03 - 06, 2023
Ubiquitin Biology and Disease

Keystone,

Colorado

Dec 12 - 15, 2023
Regulatory RNAs: Emerging Mechanisms

Banff,

Alberta,

Canada

Dec 12 - 15, 2023
RNA Modifications in Health and Disease

Banff,

Alberta,

Canada

Return to the September 2023 Keypoint Newsletter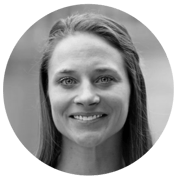 Shannon Weiman earned her PhD in Biomedical Sciences from the University of California, San Diego, specializing in microbiology and immunology. Prior to joining the Keystone Symposia team, she worked as a freelance writer for leaders in academic, industry and government research, including Stanford University's Biomedical Innovation Initiative, the University of Colorado's Biofrontiers Program, UCSF, the FDA and the American Society for Microbiology.