Climate Health Master Class- Open Access & On Demand
The threat of climate change in now well-recognized as one of the greatest challenges we will face as a society in the coming decades. Yet despite, the valid and growing concern, and efforts to enact more sustainable practices, one of the most devastating impacts of climate change is still widely under-recognized and under-studied-- that is, the impacts to human health.
While most climate discussion centers around how to slow the progression of climate change (which is indeed an important piece of the puzzle), it is equally important that we understand how existing and predicted climate changes cause disease in various contexts, to guide public health measures that will prevent the loss of human life in the event of inevitable climate-fueled disasters.
Therefore, Keystone Symposia has partnered with the Global Consortium for Climate and Health Education to provide a "Master Class" in Climate Health, to educate scientists around the world about the impacts of climate change to individuals, communities and healthcare systems.
This series features field leaders in various aspects of climate change and human health, focusing on how different types of extreme weather events and patterns cause both acute, and chronic, morbidities and mortality. From infectious diseases, to asthma, heart attacks, strokes, neurodegeneration and more, we will explore how climate change increases the incidence of practically all forms of human disease.
Examining health impacts from the cellular, to the patient to epidemiological levels, we will hear from scientists, clinicians and public health policy experts to generate an integrated and comprehensive picture of health threats posed by climate change. In addition, we will consider how to establish early-warning systems and implement interventions to protect vulnerable individuals and populations without the resources to protect themselves.
Ultimately, we aim to educate and inspire our audience to get involved in climate health research and take action locally, and globally, to mitigate the toll of climate change on human health.
Watch the Climate Health Master Class Lectures below on:
Overview of Climate Change and Health Impacts

Health Impacts from Extreme Heat
Climate Change and Harmful Algal Blooms
Climate Change and Cascading Risks from Waterborne Diseases

Climate Change and

Women's Health (New Release)
Air Quality and

Lung Health

: Micro to Macro

(New Release)

Climate Change, Food Insecurity &

the HIV Epidemic

(New Release)
Climate Change and Health: Impacts, Disparities and Necessary Actions Inaugural ePanel

Climate Change, Air Quality and

Lung Health

ePanel

Heat, Health and Inequity ePanel

Climate Health: Extreme Weather Events & Compounding Disasters ePanel

(New Release)
Climate Change &

Infectious Disease

Threats (New Release)

---
Overview of Climate Change and Impacts on Health: Part I
Caleb Dresser, MD
---
Health Impacts from Extreme Heat
Rupa Basu, PhD, California Environmental Protection Agency
Extreme heat and ambient heat exposure due to climate change are causing rising death tolls in recent years around the world, with recent incidences in California, the Oregon, India, England, and Australia as examples. Heat impacts all organs in the body and exacerbates underlying medical conditions, particularly cardiovascular disease, triggering emergency room visits, hospitalizations and death in vulnerable populations. The elderly, pregnant women, African-Americans and poor communities are most vulnerable to negative health outcomes.
---
Climate Change and Harmful Algal Blooms
Nara Souza, MSc, Brain Chemistry Labs
Many naturally occurring algal species and genera are important to the environment. When favorable conditions exist, they can bloom to form mass populations that pose significant risks to human and animal health. Some of these organisms are capable of producing highly potent toxins, which can cause acute health issues, from rashes to vomiting, fever, liver failure and even death, as well as long term health consequences such as neurologic issues and cancers.
Climate change is increasing the likelihood of such toxic blooms due to higher temperatures, droughts, severe weather and desertification as examples. To mitigate such problems, we need tools to help understand the impacts of climate changes on algal blooms, to build strategies to manage and minimize harmful algal blooms.
Read more on Harmful Algal Blooms and Detection of Toxins:
https://calusawaterkeeper.org/news/collaborative-research-on-airborne-toxins-from-harmful-algal-blooms-in-southwest-florida-224878/
---
Climate Change and Cascading Risks from Waterborne Diseases
Jan C. Semenza, PhD, University of Heidelberg
Climate change can trigger a series of events with consequences for waterborne diseases. Heavy rainfall, flooding and hot weather are associated with increased incidence of waterborne diseases like cholera, vibrio spp., cryptosporidium, giardia and campylobacter. Early warning systems that monitor and integrate climatic and/or environmental precursors of disease prior to outbreaks are important to develop public health strategies to intercept cascading risks and prevent subsequent waterborne disease outbreaks.
---
The Role of Climate Change in Affecting Women's Health
Tracy Cushing, MD
Due to their unique physiology, women are more susceptible to negative effects of heat stress, air pollution and other aspects of climate change. Pregnant women are at particularly high risk, and premature birth, low birth weight, gestational hypertension and preclampsia are among the negative outcomes associated with heat waves and other climate events.
Women also suffer indirect consequences of climate change-- social upheavals and migration driven by climate events like drought result in sexual and domestic violence, exploitation, human trafficking, and exchange of sex for resources. Meanwhile, those who remain in their communities are impacted by food and water insecurity to a greater extent as de-prioritized members of society.
It is critical to include women in climate action plans to mitigate these gender-based health disparities, as well as to include women in climate policy planning as powerful agents of social change within and across communities.
---
Air Quality and Lung Health: Micro to Macro
Kari Nadeau, MD, PhD
Studying the health risks associated with climate change and air pollution on pregnant women, children, and other vulnerable populations is important. In this lecture, I cover 1) the health effects of air pollution in pregnancy and children, and then focus 2) on understanding mechanisms at the molecular level, and end with 3) examples of research and advocacy we could try to pursue as researchers. I review my laboratory's research in immunology and epigenetics; my lab studies toxic chemical pathways associated with pollutants, wildfires, and climate change. We found that epigenetic changes in certain genetic loci were associated with long term polycyclic hydrocarbon exposure (a volatile organic compound that is part of air pollution) and that this was associated with asthma, increased blood pressure, and immune changes in children and adolescents exposed to high levels of air pollution.
Our research and our collaborations have tried to make an impact and to influence policy and advocate for vulnerable populations. I speak about our work in translating our science to policy which has led to several new laws being passed in in the U.S. (ie. reduction of school bus idling, increased numbers of prescribed burn days to mitigate wildfires, arsenic testing in foods and water by the FDA and EPA, and food allergen labeling laws by the FDA).
By focusing on the consequences of pollution and climate change on human health, at the molecular and physiological levels, my team and I have developed innovative and novel materials to prioritize solution-facing research with policy-oriented outcomes. We have been able to conduct my research program by interacting with different disciplines, from physicists to policy makers to lay people.
---
Climate Change, Food Insecurity & the HIV Epidemic
Andrea Low, MD PhD
This talk explores the pathways by which climate change impacts human health, and how it might directly and indirectly increase HIV transmission. Using data from the Population-based HIV Impact Assessments, large national surveys conducted in several countries in sub-Saharan Africa, we show the relationship between drought, food insecurity and HIV risk behaviors, particularly in women.
---
Climate Change and Health: Impacts, Disparities and Necessary Actions Inaugural ePanel
Climate change is having widespread impacts on human health and has been called "the greatest health threat of the 21st century." In this inaugural event of the Keystone Symposia and the Global Consortium for Climate Health and Education ePanel Series Climate Change and Human Health: Threats, Disparities and Necessary Actions, we provide a broad overview of current knowledge regarding the existential problem of climate change and human health. Through case examples, we explore how climate related exposures – such as extreme heat, wildfires, drought and extreme weather events – exact disproportionate health tolls on vulnerable populations worldwide. Experts discuss and debate how and why climate justice and equity must be at the core of our efforts to address the climate crisis.
Specifically, we cover climate health in the context of high-risk populations, including African nations, indigenous peoples, persons living with disabilities, women, mothers and children. We gain perspectives from clinicians, researchers, journal editors, educators, non-profit foundation leaders and public health policy experts to holistically assess these challenges and identify ways the scientific community can get involved and take action against these impacts and inequities. From personal efforts to institutional initiatives, we aim to inspire audiences to become ambassadors within their own communities for climate health research, education and sustainability.
Find out more about the panelists HERE!
---
Climate Change, Air Quality and Lung Health ePanel
Climate change driven wildfires and increasing air pollution are degrading air quality worldwide, causing alarming impacts on our health. When particulates found in the air are inhaled, they induce molecular and cellular damage to the lung, leading to asthma, lung cancer and other chronic lung diseases.
On August 16, 2022, Keystone Symposia hosted a FREE ePanel event on Climate Change, Air Quality and Lung Health, exploring these issues with field leaders. The discussion spanned micro to macro level impacts, covering epigenetic, cellular and population level studies of how exposures to poor air quality alters lung function.
A particular emphasis was placed on vulnerable individuals and populations, and research that informs interventions and policy decisions that will protect human health and equity. We tackled the discussion from many angles, gaining perspectives from clinicians, researchers, educators, and public health policy leaders to holistically assess these challenges and identify solutions.
Find out more about the panelists HERE!
---
Heat, Health & Inequity ePanel
Heat waves are increasing in frequency, duration and intensity due to human-caused climate change. Human settlements like cities can be several degrees warmer than rural areas around them and some neighborhoods within cities can be even hotter due to the urban heat island effect. These heat risks exacerbate chronic health conditions with particularly acute impacts on poorer and more marginalized communities.
This panel reveals the connections between heat and population health while identifying disparities and effective interventions from the perspective of local, on-the-ground practitioners as well as regionally-focused scientists, clinicians and epidemiologists.
Find out more about the panelists HERE!
---
Extreme Weather Events & Compounding Disasters ePanel
Climate change is increasing the severity and frequency of climate-related extreme weather events around the globe, from hurricanes, to tornados, droughts, heat waves, wildfires and more. This panel brings together leading scientists, clinicians and public health experts, to explore how extreme weather events impact human health, from the individual to population level.
The conversation covers immediate and long term hazards, and how risk assessment tools, early warning systems and mitigation plans should take multiple hazards and their interdependent relationships into account. Using real-world events as examples, we explore inequitable impacts and propose next steps to better prepare for the future and work towards health equity in protecting global populations from climate change.
Find out more about the panelists HERE!
---
Climate Change & Infectious Disease Threats ePanel
Climate change is influencing the prevalence and distribution of infectious diseases around the world, as warming climates and changing precipitation patterns alter habitats for animal vectors. In particular, mosquitoes and ticks are expanding their ranges, carrying with them Malaria, Dengue virus, West-Nile virus, Lyme Disease, Rocky Mountain Fever and many other human pathogens to new regions where inhabitants, clinicians and public health systems are unprepared for these new threats.
This ePanel assembles a panel of experts in infectious disease research, public health and climate medicine to discuss how climate change is driving vector-borne disease outbreaks around the world. The conversation covers a variety of vectors, pathogens, geographic regions and climate zones to address the wide range of threats and impacts globally. In addition, we explore how climate change increases the risk of zoonotic disease emergence, by driving changes in animal habitats and migration to new areas where they can transmit disease to novel host species. This creates opportunity for viral evolution in new animal reservoirs and increases the risk of spillover events into human populations. Looking towards the future, we discuss how to design and implement surveillance and early-warning systems to better prepare for and cope with these climate change-driven infectious disease threats.
Find out more about the panelists HERE!
---
These SciTalks and ePanel events made possible in collaboration with:

---
You might also be interested in:
Carbon Literacy and Climate Action Course

This course is accredited by The Carbon Literacy Project and aimed at
researchers, staff, and students working in academic / research / higher
education institutions. During the course each participant develops
their own action plan to reduce carbon emissions in their professional
sphere of influence. Action plans are evaluated by the Carbon Literacy
Project and participants can earn a certificate of 'carbon literacy'.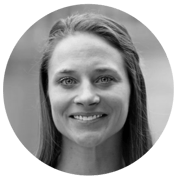 Shannon Weiman earned her PhD in Biomedical Sciences from the University of California, San Diego, specializing in microbiology and immunology. Prior to joining the Keystone Symposia team, she worked as a freelance writer for leaders in academic, industry and government research, including Stanford University's Biomedical Innovation Initiative, the University of Colorado's Biofrontiers Program, UCSF, the FDA and the American Society for Microbiology.