Heat, Health and Inequity Free ePanel Event on Demand
One of the most notable impacts of climate change has been in increasing intensity, duration and frequency of heat waves around the world, including India, China, Europe and the US. Heat waves are impacting traditionally warm climates, but also expanding to areas that are not accustomed to or prepared for such heat stresses. As a result, these extreme heat events can quickly become deadly, particularly for at-risk populations like pregnant women, children and the elderly, those with cardiovascular issues and other chronic health conditions, and people of low socioeconomic classes.
On September 26th, Keystone Symposia hosted a free ePanel on Heat, Health And Inequity in collaborations with Columbia University's Global Consortium for Climate and Health Education, to examine these impacts. World leaders in climate medicine and public health discussed how heat effects human health and what interventions can be undertaken to mitigate these outcomes.
The panel addressed the following questions:
How does heat impact human health on the individual, physiological level?

Who is susceptible? In terms of health conditions, and socioeconomic status, health disparities?

How can we intervene? From immediate to long term solutions. From local, grassroots efforts to systemic preparedness.

How can we develop approaches to predict the likelihood and impacts of extreme heat events, so we can intervene before it is too late?

How can we monitor and evaluate the success of interventions to guide effective solutions?
Read more about our expert panelists below!
Watch the ePanel On Demand:
This ePanel Series is organized in collaboration with:

Find out more about the Climate Health ePanel Series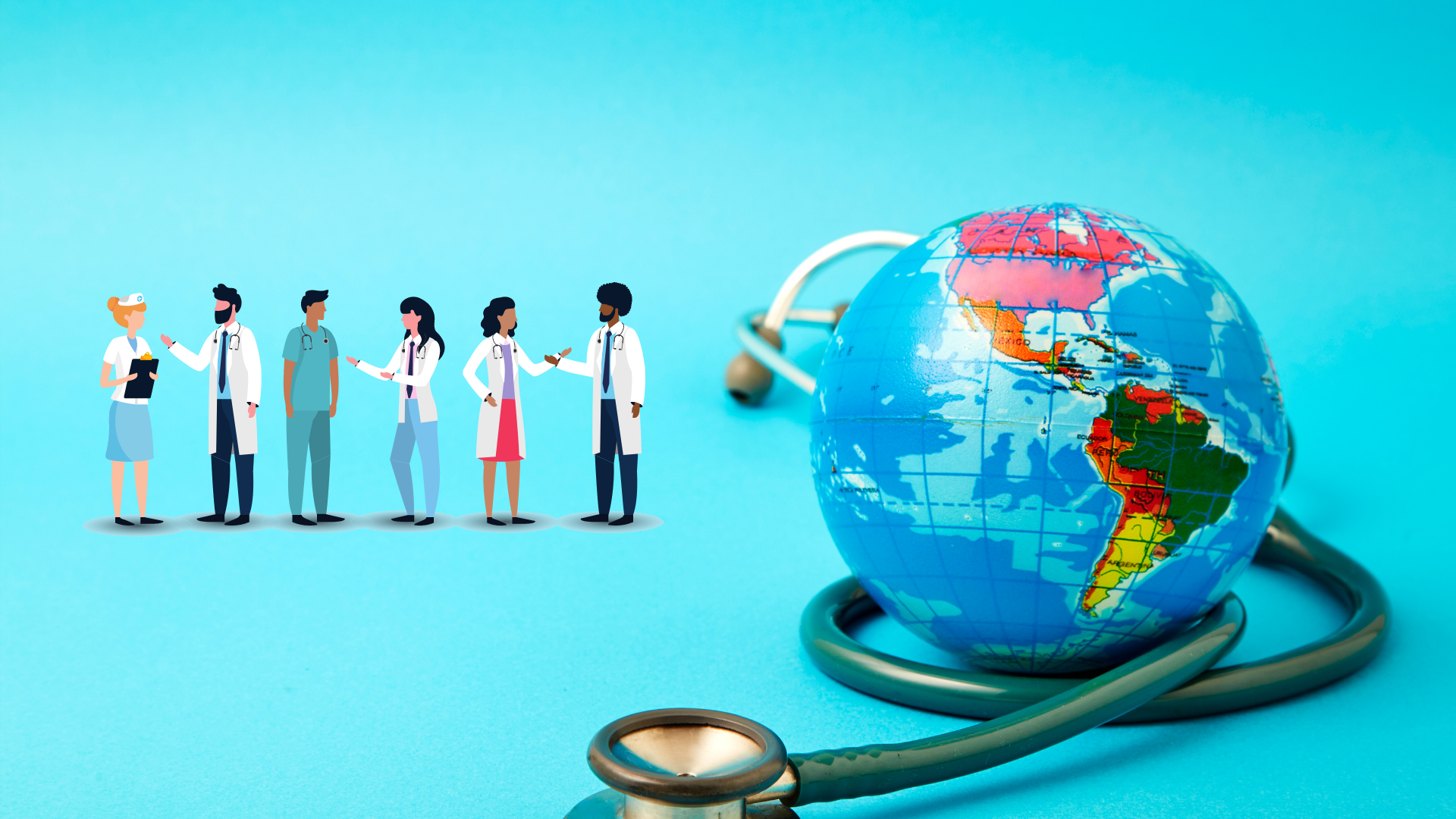 ---
Meet the Panelists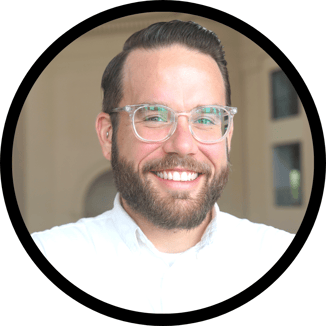 Jeremy Hoffman, PhD
David & Jane Cohn Scientist, Science Museum of Virginia
Dr. Jeremy Hoffman is the David and Jane Cohn Scientist at the Science Museum of Virginia and Affiliate Faculty in the L. Douglas Wilder School and the Center for Environmental Studies at Virginia Commonwealth University. Dr. Hoffman connects audiences to their changing planet through participatory environmental research and interactive, hands-on, and immersive experiences, earning recognition through his research and work being featured in the New York Times, National Geographic, The Washington Post, as well as being selected as the Chapter Lead for the Southeast Region in the Fifth National Climate Assessment, one of Style Weekly Richmond's Top 40 Under 40 in 2019, one of the Grist 50 Fixers for 2020, and a Fellow of the American Association for the Advancement of Science in 2021.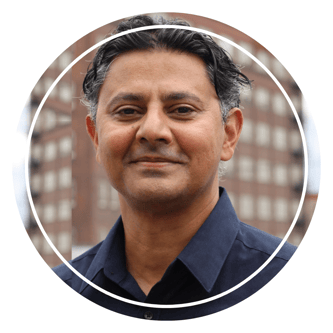 Vivek Shandas, PhD
Professor of Climate Adaptation & Director of the Sustaining Urban Places Research Lab
Portland State University
Vivek Shandas studies the effects of urban development patterns and processes on ecosystems, human health, and social justice. By examining the assumptions about our built environment he aims to center historically marginalized communities in developing adaptation strategies from climate-induced stressors such as extreme heat, air quality, and urban flooding.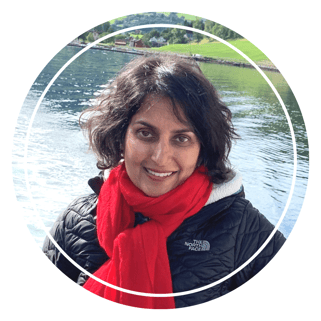 Rupa Basu,

PhD, MPH

Chief of Air and Climate Epidemiology at the Office of Environmental Health Hazard Assessment (OEHHA), California Environmental Protection Agency

Rupa Basu, PhD, MPH, is currently the Chief of the Air and Climate Epidemiology Section at the Office of Environmental Health Hazard Assessment (OEHHA) of the California Environmental Protection Agency. She has published extensively on research focusing on examining temperature and air pollution on health outcomes, including mortality, morbidity, and adverse birth outcomes, while identifying vulnerable subgroups. Prior to joining OEHHA, she worked at the US Environmental Protection Agency, after obtaining her PhD degree in epidemiology from The Johns Hopkins University Bloomberg School of Public Health and her MPH degree from the UCLA School of Public Health.

She collaborates with external agencies such as the Scripps Institute of Oceanography and the Kaiser Division of Research. She has served as a referee for many health journals and has been on several scientific advisory panels for reviewing grant proposals and reports for federal and state governmental agencies. She serves on several statewide and national climate change committees and has been an invited guest speaker on many occasions from academic settings including teaching a course on climate change and public health at UC Berkeley to governmental leaders, such as former Governor Schwarzenegger. She was featured in the Emmy award-winning climate change documentary, Years of Living Dangerously, "Mercury Rising" episode with Matt Damon. Dr. Basu's work is widely cited and has received a lot of media attention, including The New York Times, The New Yorker, LA Times, National Public Radio and BBC World News.

Dileep Mavalankar,

MBBS, MPH, MD, Dr. PH
Director of Indian Institute of Public Health Gandhinagar & Vice President Western Region of Public Health Foundation India
In his current capacity as Director, IIPH, Gandhinagar, Dr. Mavalankar is involved in teaching courses on Management of Emergency Obstetric Care and Referral to Post Graduate Diploma in Hospital Management students, and coordinating research projects on Maternal Health in collaboration with Karolinska Institute of Sweden and Aberdeen University UK. He is also currently member secretary of the Covid Task Force for Gujarat state appointed by CM of Gujarat.
He has been consultant to several international organizations including Columbia University, WHO, UNICEF, CARE, UNDP/World Bank and government of India and state governments. He has been a member of several programme, technical & scientific advisory committees including GAVI Switzerland, MotherCare project USA; NIHFW, New Delhi; IIPS, Mumbai; IIHMR Jaipur; IMMPAC Project University of Aberdeen UK, government of India, Planning commission of India etc. He was appointed by the Prime Minister to the Missions Steering Group of the National Rural Health Mission constituted by the Government of India. He has been recently appointed as a member of the Steering Committee on Health For the 12th Five Year Plan.
He has worked as a post-doctoral fellow at the National Institute of Health (NIH) in USA. He has also worked as Senior Management Advisor to the Averting Maternal Mortality and Morbidity (AMDD) program of Mailman School of Public Health, Columbia University, New York. He has taught courses on services management, public management and health and hospital management for masters and doctoral students at the India Institute of Management, focusing on public health programs in reproductive and maternal health. He also worked on projects related to development of midwifery in India, reproductive & child health (RCH), immunization, and capacity building of district and state level public health officers. He has also done evaluations of many public health programs.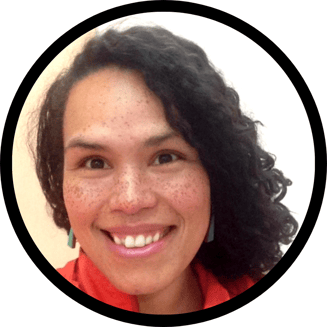 Cate Mingoya, MScEd
Director of Capacity Building, Groundworks USA
As Groundwork USA's new Director of Capacity Building, Cate works to strengthen the Groundwork network and provide technical assistance and support to brownfield remediation projects across the US.
Originally from Queens, New York, Cate began her career teaching middle school science to students in the Bronx and Brownsville, Brooklyn. She later transitioned to the policy side of working with low-income communities as the Director of Policy and Program Development for the Massachusetts Division of Public Housing.
As Cate recalls, "Where I grew up and where I taught middle school in New York City, there were (and still are!) a tremendous number of unused, contaminated parcels of land, but relatively few places for children to play, learn about the environment, or recreate with their families. I'm excited to be part of an organization whose mission is to improve people's access to, social ownership over, and participation in the spaces around them!"
Cate holds a Bachelors of Arts in Biology from Reed College, a Master of Science Education from the City University of New York, and a Master of City Planning from MIT. She lives with her husband, daughter, and cat in Somerville, Massachusetts, and loves coffee, bike riding, canoe trips, and travel.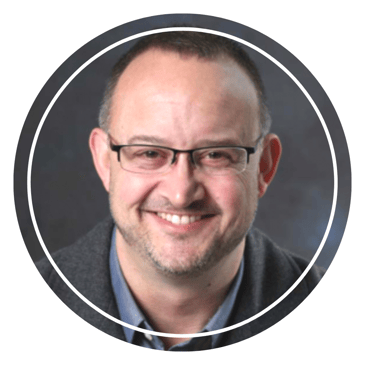 Professor of Environmental and Occupational Health Sciences, University of Washington
Dr. Hess is Professor of Environmental and Occupational Health Sciences, Global Health and Emergency Medicine at the University of Washington. He serves as the director of the UW Center for Health and the Global Environment (CHanGE). Dr. Hess has an MD and an MPH in global environmental health and is residency-trained and board-certified in emergency medicine.
Dr. Hess is a lead author on several national and international climate assessments, including the Intergovernmental Panel on Climate Change (IPCC) Special Report on Managing the Risks of Extreme Events and Disasters to Advance Climate Change Adaptation, the IPCC Sixth Assessment Report, and the fifth US National Climate Assessment. He is also an author on the annual Lancet Countdown on Health and Climate Change.
His research interest is in climate change and health, including climate change adaptation in the health sector and health co-benefits of efforts to reduce greenhouse gas emissions. He is also very interested in advancing public health practice related to climate change through development and implementation of interventions to reduce climate change risks.
Dr. Hess previously worked as a senior medical adviser to the US Centers for Disease Control and Prevention (CDC) on the health effects of climate change. He is a section editor at the Western Journal of Emergency Medicine and a recipient of the Presidential GreenGov award. His work has received funding from the National Institutes of Health, NASA, the Wellcome Trust and the Robert Wood Johnson Foundation, among other funders.

---

---
Also check out our Climate Health Master Class Series, for essential background and presentations from field leaders!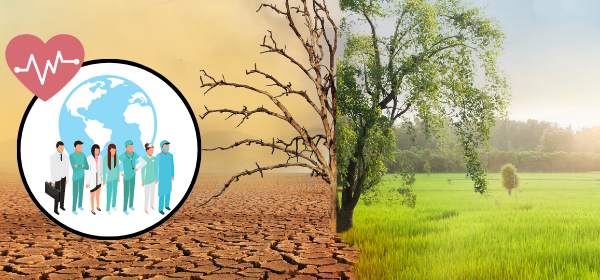 ---
You might also be interested in:
Carbon Literacy and Climate Action Course

This course is accredited by The Carbon Literacy Project and aimed at
researchers, staff, and students working in academic / research / higher
education institutions. During the course each participant develops
their own action plan to reduce carbon emissions in their professional
sphere of influence. Action plans are evaluated by the Carbon Literacy
Project and participants can earn a certificate of 'carbon literacy'.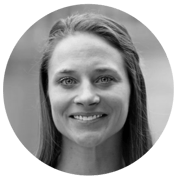 Shannon Weiman earned her PhD in Biomedical Sciences from the University of California, San Diego, specializing in microbiology and immunology. Prior to joining the Keystone Symposia team, she worked as a freelance writer for leaders in academic, industry and government research, including Stanford University's Biomedical Innovation Initiative, the University of Colorado's Biofrontiers Program, UCSF, the FDA and the American Society for Microbiology.