Climate Change & Infectious Disease Threats ePanel ON DEMAND
As climate change alters temperatures, precipitation patterns and other habitat features around the world, animal populations are migrating to new regions and carrying with them various diseases. As a result, infectious disease threats are emerging in new areas where human populations and public health systems are unprepared for these new pathogens. On December 14, Keystone Symposia assembled a panel of experts in infectious disease research to discuss how climate change is impacting the prevalence and distribution of infectious disease around the world, and what we can do to prepare for these emerging threats. We considered the issues from many angles, covering various:
Geographic regions, from Africa to Alaska, the Caribbean and South America
Mosquito-borne diseases, from Malaria to Dengue, Zika and West-Nile viruses
Tick-borne diseases, from Lyme Disease to Rocky Mountain Fever
Zoonotic disease threats, like coronaviruses, influenza and other emerging pathogens
The panel was of great interest to audiences around the world, attracting a total of 889 registrants, with 418 from North America, 175 from Africa, 105 from Europe, 92 from South America, 87 from Asia and 11 from Oceania! The discussion centered around the development and implementation of surveillance and early-warning systems, which are essential to monitoring existing infectious disease threats and better prepare communities for future climate-driven emergence of new outbreaks.
Learn more about the backgrounds & expertise of our panelists below!
---
View the Open Access Event Recording


View other ePanels in the Climate Health Series HERE!
Also check out our Climate Health Master Class Series, for essential background and presentations from field leaders!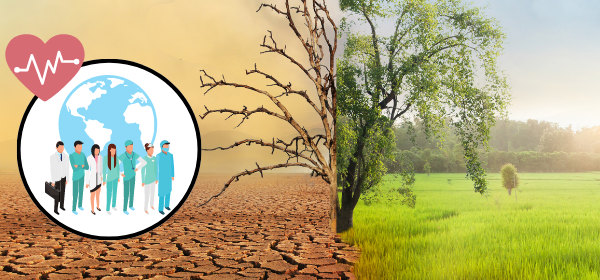 ---
Meet the Panelists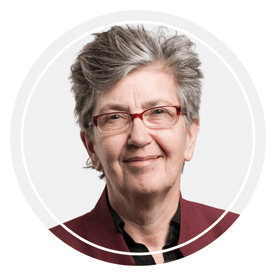 Madeleine Thomson, PhD

Head of Climate Impacts, Wellcome Trust

Visiting Professor, Lancaster University, UK

Dr. Madeleine Thomson is Head of Climate Impacts at the Wellcome Trust; a politically & financially independent foundation which supports science to solve the urgent health challenges facing everyone. Prior to this role she was the interim Head of Our Planet Our Health at Wellcome.
Dr. Thomson is also a visiting Professor at Lancaster University, UK and a retired professor at Columbia University, New York where she previously held senior research positions at the International Research Institute (IRI) for Climate and Society and the Mailman School of Public Health. While at IRI she served as Director of the WHO Collaborating Centre on Early Warning Systems for Malaria and Other Climate-Sensitive Diseases and was co-chair of the cross Columbia working group on global health security.
Originally trained as a field entomologist she spent much of her early career undertaking operational research to support large-scale health interventions in Africa. She was educated at the University of Sheffield (BSc), Imperial College London (MSc) and the University of Liverpool (PhD).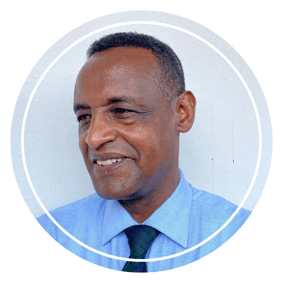 Adugna Woyessa, Ph.D.
Senior Researcher of Public Health and Epidemiology
Ethiopian Public Health Institute (EPHI)
Dr. Adugna Woyessa holds a PhD in Medical Public Health, a masters in Medical Parasitology, and pursued undergraduate training in Biology at Addis Ababa University. His research attention focused on epidemiology of malaria and climate influence, primarily understanding the influence of climate on highland malaria; and application of climate information in public health decision and capacity building. Dr. Adugna has research experience of 17+ years and authored and co-authored 37 scientific articles in peer reviewed reputable journals; and improved surveillance of infectious diseases and EPHI's international collaboration, 2014-2017, as Research Director. Currently, he is IPCC Lead Author of AR6-Africa Region since 2018. He also worked for the MOH of Ethiopia in malaria program, before he joined EPHI. Dr. Adugna is recognized by the Ethiopian Ministry of Health for his extraordinary contribution to the health sector during annual review meeting, October 2021.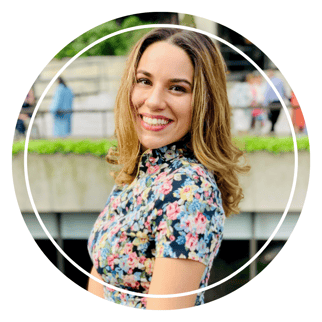 Avriel Diaz, M.A.
Executive Director & Co-Founder, Walking Palms Global Health @walkingpalms
Columbia University International Research Institute for Climate and Society
Avriel M.A. is the co-founder and Executive Director of the international NGO, Walking Palms Global Health, and has spent years devoted to co-developing and co-creating international transdisciplinary partnerships building community resilience on the frontlines of climate change and variation in Latin America and the Caribbean. She is based at Columbia University's Climate School in the International Research Institute for Climate and Society where she is working on obtaining her PhD in Climate & Health. She is an expert in community health and disease surveillance, prevention, and control. She has extensive experience in research methodologies, health communications, promotion, education, sensitization, social mobilization, health program design, implementation and behavioral change.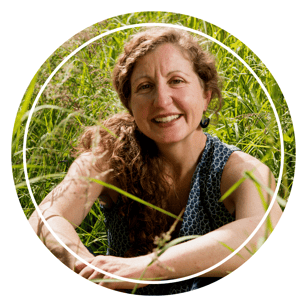 Micah Hahn, Ph.D., MPH
Associate Professor of Environmental Health
University of Alaska-Anchorage | Institute for Circumpolar Health Studies
Dr. Micah Hahn's work focuses on understanding the health impacts of climate change and working with communities to develop locally-relevant adaptation and resilience-building strategies. In order to address community needs, Dr. Hahn's prior work has addressed vector-borne and zoonotic diseases, wildfires, health and extreme heat, air quality, food security, and safe transportation. Prior to joining UAA, she was an epidemiologist at the Centers for the Disease Control and Prevention Climate and Health Program. Micah received her joint PhD in Epidemiology / Environment and Resources from the University of Wisconsin-Madison and her MPH in Global Environmental Health from Emory University.

Colin Carlson, Ph.D.
Assistant Research Professor
Center for Global Health Science and Security, Georgetown University
Colin J. Carlson is an Assistant Professor in the Center for Global Health Science and Security at Georgetown University. His research program in global change biology focuses on the interplay between climate change, disease emergence, and public policy. He is also the director of Verena, an NSF Biology Integration Institute working to harness molecular biology to predict and prevent viral emergence. Across his work in climate and health, he frequently interfaces with policymakers either directly or through science-policy interfaces like the Intergovernmental Panel on Climate Change and the Intergovernmental Science-Policy Platform on Biodiversity and Ecosystem Services; most recently, he is co-Principal Investigator of the Carnegie Endowment-funded Pandemic Treaty Project, which examines the elements of planetary health, epidemic preparedness, good governance, and justice that are essential to post-Covid international law reform.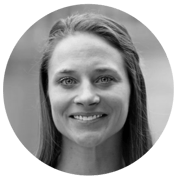 Shannon Weiman earned her PhD in Biomedical Sciences from the University of California, San Diego, specializing in microbiology and immunology. Prior to joining the Keystone Symposia team, she worked as a freelance writer for leaders in academic, industry and government research, including Stanford University's Biomedical Innovation Initiative, the University of Colorado's Biofrontiers Program, UCSF, the FDA and the American Society for Microbiology.