Climate Change, Air Quality and Lung Health Free ePanel Event, Now Available ON DEMAND
Climate change driven wildfires and increasing air pollution are degrading air quality worldwide, causing alarming impacts on our health. When particulates found in the air are inhaled, they induce molecular and cellular damage to the lung, leading to asthma, lung cancer and other chronic lung diseases.
On August 16, 2022, Keystone Symposia hosted a FREE ePanel event on Climate Change, Air Quality and Lung Health, exploring these issues with field leaders. The discussion spanned micro to macro level impacts, covering epigenetic, cellular and population level studies of how exposures to poor air quality alters lung function.
A particular emphasis was placed on vulnerable individuals and populations, and research that informs interventions and policy decisions that will protect human health and equity. We tackled the discussion from many angles, gaining perspectives from clinicians, researchers, educators, and public health policy leaders to holistically assess these challenges and identify solutions.
Watch the On Demand Recording Below to Discover:
How are exposures to poor air quality changing because of climate change?

Which populations and individuals are most vulnerable?

What are the epigenetic and cellular mechanisms underlying lung damage?

How can we measure the impact of climate change on lung disease prevalence in communities and populations in various environments, from urban cities to rural populations?

How do we identify, protect and treat vulnerable populations, in various contexts?

How can the low-carbon energy transition lead to local and immediate health benefits?

What public health interventions have been successful, or not?




Where do we need to focus future research to inform successful policy
Find out more about the expert panelists below!
---
See other events in the Open Access Climate Health ePanel Series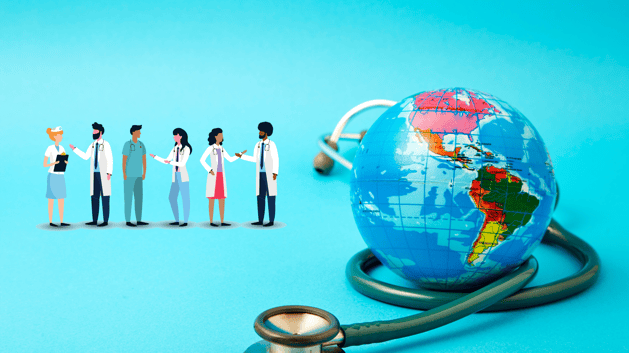 This ePanel Series is organized in collaboration with:
---
Meet the Panelists
Patrick Kinney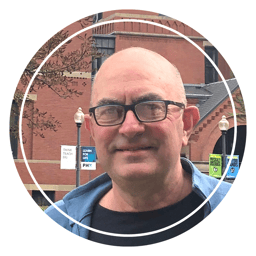 Moderator
Beverly Brown Professor of Urban Health, Boston University
Patrick Kinney is the Beverly A. Brown Professor of Urban Health at Boston University. His research examines the intersection of global environmental change and human health, with an emphasis on climate change and air pollution. His work on the human health effects of air pollution spans four decades, including studies of the effects of ozone and particulate matter on lung health and on daily mortality in U.S. cities. He has led studies of ambient and household air pollution in Africa and China, including a large randomized trial examining the potential health benefits of clean cooking technologies in rural Ghana.
He created and directed the first climate and health program in the US at the Columbia University, where he pioneered studies examining how climate change could increase health risks from air pollution and extreme heat in the future. Since coming to BU in 2017, Dr. Kinney has focused on the health and climate benefits that can be achieved through urban mitigation and adaptation strategies. Dr. Kinney earned his doctorate at the Harvard School of Public Health, where he studied the effects of air pollution on lung function in children as part of the Harvard Six Cities Air Pollution and Health Study.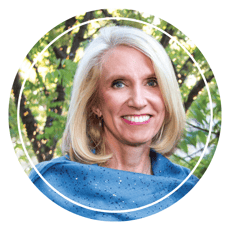 Naddisy Foundation Professor of Medicine and Pediatrics, Stanford University
Director of the Sean Parker Center for Allergy and Asthma Research, Stanford University
I am the Naddisy Foundation Professor in the Department of Medicine and Pediatrics (and by courtesy, Otolaryngology and Population Health/Epidemiology) at the Stanford University School of Medicine. I am a physician-scientist board certified in allergy, asthma, and immunology with over 30 years of experience. My laboratory focuses mainly on basic science mechanistic research on environmental exposures to air pollution and water pollution by studying immune cells and their function. We also study antigen-specific T cells, immune cell responses to viral antigens, and host responses to toxicant exposures in air pollution and wildfires.
As Director of the Sean N. Parker Center for Allergy and Asthma Research at Stanford University and as a member of the Woods Institute at Stanford University, Stanford Lane Center for the West, and the Stanford Center for Innovation and Global Health, I have overseen over 40 clinical trials and cohort studies in air pollution, immunology, asthma, allergy, and COVID 19, and have overseen 4 birth cohorts and 2 pregnancy cohorts and enrolled over 6,000 patients in longitudinal studies. I was part of the Children's Environmental Health Studies through the NIEHS and EPA. My accomplishments to date include over 320 peer-reviewed publications: my lab has published over 12 peer-reviewed manuscripts per year, many in high-impact journals.

I have successfully worked with global leaders, NIH, FDA, EPA, and policy makers to apply scientific evidence towards making sustained impacts in human and planetary health. We have worked with community outreach, underserved populations, and actively engage in community-based participation. I have led a large center at Stanford with over 100 individuals, helped with promotions of junior faculty with diversity and inclusion, and have been involved in leadership courses and mentoring. I have successfully administered several multicenter projects and collaborated with researchers in other disciplines. I have mentored many individuals, including many women and minority scientists.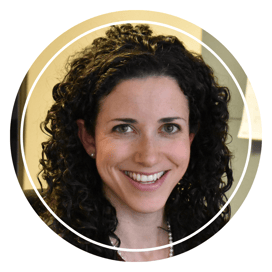 Associate Professor of Environmental and Occupational Health &

Director, Climate and Health Institute, George Washington University
Susan Anenberg is an Associate Professor of Environmental and Occupational Health and of Global Health at the George Washington University Milken Institute School of Public Health. She is also the Director of the GW Climate and Health Institute. Dr. Anenberg's research focuses on the health implications of air pollution and climate change, from local to global scales.
She currently serves on the U.S. Environmental Protection Agency's Science Advisory Board and Clean Air Act Advisory Committee, the World Health Organization's Global Air Pollution and Health Technical Advisory Group, and the National Academy of Science's Committee to Advise the U.S. Global Change Research Program. She also serves as Secretary of the GeoHealth section of the American Geophysical Union.
Previously, Dr. Anenberg was a Co-Founder and Partner at Environmental Health Analytics, LLC, the Deputy Managing Director for Recommendations at the U.S. Chemical Safety Board, an environmental scientist at the U.S. Environmental Protection Agency, and a senior advisor for clean cookstove initiatives at the U.S. State Department.
John Balmes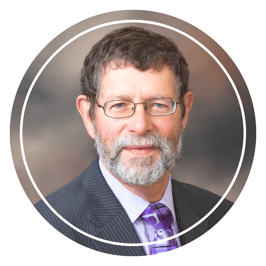 Professor Emeritus, University of California, San Francisco and Berkeley

Physician Member, California Air Resources Board

John Balmes is Professor of Medicine Emeritus at UCSF and Professor of Environmental Health Sciences Emeritus in the School of Public Health at UC Berkeley. Dr. Balmes earned his M.D. and did his Internal Medicine residency at the Mount Sinai School of Medicine. He did his post-doctoral fellowship In Pulmonary Medicine at the Yale University School of Medicine. He is currently an Attending Physician in the UCSF Division of Occupational and Environmental Medicine and the Division of Pulmonary and Critical Care Medicine at the Zuckerberg San Francisco General Hospital. At UC Berkeley, he is one of the Principal Investigators of the Children's Health and Air Pollution Study (CHAPS) in Fresno. Dr. Balmes has been studying the effects of occupational and environmental agents on respiratory, cardiovascular, and metabolic health for over 40 years. He was appointed Physician Member of the California Air Resources Board in 2008.

Irva Hertz-Picciotto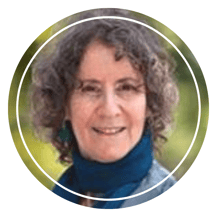 Professor of Epidemiology & Professor of Environmental and Occupational Health
School of Medicine at the University of California, Davis
Irva Hertz-Picciotto, Professor of Epidemiology and Professor of Environmental and Occupational Health in the School of Medicine at the University of California, Davis, has over 350 peer-reviewed publications, conducted research in four continents, and currently is Director of the UC Davis Environmental Health Sciences Center (EHSC). Her research has examined environmental exposures—air pollution, pesticides, lead, and endocrine-disrupting chemicals—and their effects on pregnancy, the newborn, and early child development. For 20 years, she has led a pioneering program of research on environmental as well as maternal factors (metabolic conditions, infections, and nutrition) that influence the risk or severity of autism and other neurodevelopmental disorders.
As Director of the NIH-funded UC Davis EHS Core Center, she has brought together faculty from six colleges and schools, with the mission to foster research advancing our understanding of environmental causes of disease or disability, the mechanisms through which they operate, and the translation of this knowledge into policies and practices that can reduce exposures or mitigate their impacts on human health. She has served on five National Academy of Sciences/ Institute of Medicine panels and chaired four of them.
Currently, Dr. Hertz-Picciotto leads the Task Force for the UC Davis Institute on Climate Change and Health, and several initiatives focused on respiratory and mental health consequences, both acute and long-term, of wildfires, smoke, and fire-related experiences. A major goal is identification of vulnerability and resilience; and the direct and indirect pathways leading to or exacerbating socioeconomic and health disparities during disasters and the recovery periods. In her career, she has mentored over 75 master's and doctoral students, and twenty post-doctoral trainees or faculty.

This ePanel Series is organized in collaboration with: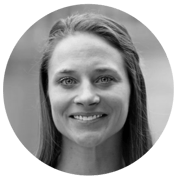 Shannon Weiman earned her PhD in Biomedical Sciences from the University of California, San Diego, specializing in microbiology and immunology. Prior to joining the Keystone Symposia team, she worked as a freelance writer for leaders in academic, industry and government research, including Stanford University's Biomedical Innovation Initiative, the University of Colorado's Biofrontiers Program, UCSF, the FDA and the American Society for Microbiology.