NIH Careers Roundtable- Free ePanel on Demand
Graduate students often debate whether to go into academia or industry after they earn their Ph.D. But there is a third option that is often overlooked-- government. The NIH offers various career paths and fellowship training opportunities for scientists. For those who want to run their own research laboratory, the NIH provides a stable home for many PIs. Alternatively, for those who want to use their education away from the bench, communications and press relation positions may be a good fit.
On May 12 we assembled representatives from diverse positions within the NIH to discuss to discuss their roles and what it is like to work at the NIH. Watch the free ePanel event recording blow to learn about the many opportunities available at the NIH. Explore if the NIH is the right fit for you, and how to increase your chances of being selected as a promising applicant for government work.
Find out:
How does working for the government differ from working in academia or industry?
What is attractive about working for the government, and what is challenging?
What qualities or interests might be suited for government jobs?
How might a student know they would be a good fit for the NIH?
What is the NIH looking for when hiring? ... & more!

Find out more about our panelists & their careers at the NIH below!
For resources on NIH training & career opportunities,

see this link!
Training opportunities for hi

gh school and college students (Summer Internships), p

ostbac fellows, g

raduate students (Graduate Partnerships Program), p

ostdoctoral fellows, as well as medical, dental & veterinary school students.

Instructional videos on applying for summer internships & postbac fellowships
Research job listings and fellowships at NIH and across the U.S.

Career development videos and other resources

Searchable database of intramural research projects and tenure-track PIs



---
As part of our commitment to support and train the next generation of scientific leaders from all backgrounds, Keystone Symposia hosts Career Roundtables at in-person events and through our virtual platform. These workshops create a forum for field leaders to provide their unique perspectives on career development, professional pitfalls and the breadth of scientific opportunities available to support trainee scientists. Panelists are chosen from a broad range of backgrounds (i.e., diverse demographics, career stages & career paths) to reflect a myriad of experiences.
---
Meet Our Panelists

Director of Research Workforce Development, Office of Intramural Research,

National Institutes of Health
Dr. Roland A. Owens earned his bachelor's degree in biology from the University of Maryland Baltimore County (UMBC), and his Ph.D. from The Johns Hopkins University. He began his career at the National Institutes of Health in 1985, as a National Research Service Award Fellow in the National Institute of Child Health and Human Development. In 1988 he received an Intramural Research Training Award in the National Institute of Diabetes and Digestive and Kidney Diseases (NIDDK). He became a Principal Investigator (PI), in NIDDK in 1992 and was tenured in 1998. His research focused on adeno-associated virus type-2 (AAV2). He served on the editorial board of Journal of Virology from 1997-2002 and was a member of the NIH Central Tenure Committee from 2000-2002. He is active in mentoring minority scientists, and in 2002 he was selected as Mentor of the Year by the UMBC Meyerhoff Scholarship Program. He also served as a mentor in the NIH Undergraduate Scholarship Program.
Dr. Owens moved to the NIH Office of Intramural Research (OIR) in 2008. He currently serves as the Director of Research Workforce Development. His primary duty is to enhance PI recruitment. He also helps mentor new PIs. In 2010, Dr. Owens won an NIH Director's Award for co-leading the NIH-wide Earl Stadtman tenure-track investigator search. In 2011, he won an NIH Merit Award for "support to NIH Leadership's establishing diversity programs." He was named Mentor of the Month by the National Research Mentoring Network in February of 2019. He serves as a member of the leadership team for the NIH Equity Committee, and the NIH Distinguished Scholars Program (NIH Director's Award, 2021), an innovative program to promote the career progression of PIs who have a commitment to enhancing diversity and inclusion.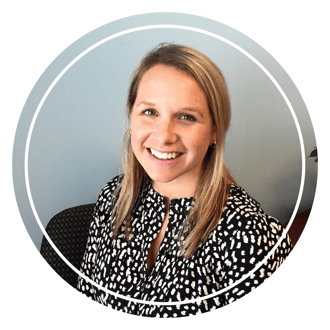 Communications Strategist, National Institutes of Health
Dr. Elyse Sullivan is a Communications Strategist and the Content Development Team Lead in the Division of Communications and Outreach (DCO) within the Office of Extramural Research (OER). Dr. Sullivan disseminates important grants process and policy information for both external and internal audiences by developing websites, blogs, newsletters, and multimedia training tools. Dr. Sullivan received her PhD in Neuroscience from the University of Maryland, Baltimore, where she studied translational electrophysiological biomarkers in schizophrenia.
Job Description: Elyse Sullivan works in the Office of Extramural Research (OER) within the Office of the Director at NIH. OER supports the broader NIH extramural research community by providing policy, guidance, systems and other support to NIH applicants and awardees. The Division of Communications & Outreach within OER is responsible for communicating critical information including how to find NIH funding opportunities, how to apply for grants, and how to comply with the various NIH grants policies. We do this through several communications channels including as websites, blogs, videos, newsletters, conferences, podcasts and social media. As a communication strategist and team lead, Dr. Sullivan is responsible for developing timely and accurate content, managing projects including development of new trans-NIH websites, and developing and executing strategic communications plans for new initiatives and policies.
Stadtman Principal Investigator, National Institute of Mental Health
Dr. Hugo Tejeda is a Stadtman Investigator and chief of the Unit on Neuromodulation and Synaptic Integration at the National Institute of Mental Health (NIMH). Dr. Tejeda completed his Ph.D. in Neuroscience at the University of Maryland School of Medicine and at the National Institute on Drug Abuse under the mentorship of Drs. Patricio O'Donnell and Toni Shippenberg. His thesis work elucidated the role of neuromodulatory systems, including opioid receptors, in modulating synaptic integration in prefrontal cortical and limbic circuits. He completed a post-doctoral fellowship in the laboratory of Dr. Antonello Bonci at the National Institute Drug Abuse where he elucidated the mechanisms by which monoamine and opioid receptors, as well as stress modulate information processing in the nucleus accumbens. Dr. Tejeda joined the National Institute of Mental Health in 2018 as a Stadtman principal investigator. His research focuses on the role of neuromodulation in processing information in limbic neural circuits under physiological conditions and in psychiatric disorders.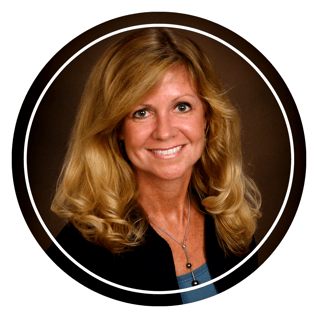 Senior Investigator, National Institutes of Dental & Craniofacial Research
Dr. Kelly Ten Hagen is a Senior Investigator and Chief of the Developmental Glycobiology Section within the National Institute of Dental and Craniofacial Research (NIDCR) at the National Institutes of Health (NIH). She received a BS from Cornell University (with distinction and honors) and earned a PhD in genetics at Stanford University. Dr. Ten Hagen has served as an editorial board member for The Journal of Biological Chemistry and Glycobiology, and currently serves on the Board of Reviewing Editors for eLife and as a Council Member for the American Society for Biochemistry and Molecular Biology (ASBMB). She is a founding member of the Women in Biochemistry and Molecular Biology Committee within the ASBMB. Dr. Ten Hagen is an elected Fellow of the American Association for the Advancement of Science (AAAS) and was the co-recipient of the 2019 NIH Equity, Diversity and Inclusion Award of the year. Dr. Ten Hagen's lab studies the enzyme family and factors that regulate protein O-glycosylation and how this conserved protein modification influences organ development and function, to better understand how aberrations contribute to disease.


---
See More Career Development Resources from Keystone Symposia: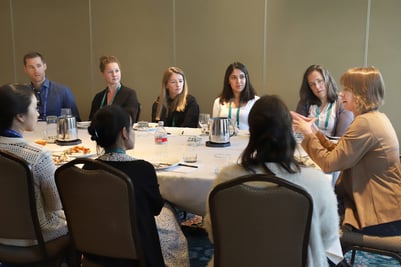 View Career Roundtables On Demand HERE





For additional career advice, see our Keypoint Blog "Words of Wisdom from Career Roundtables" with tips gleaned from past events on how to launch your career in academia, industry, publishing and beyond.

HERE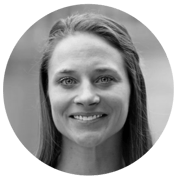 Shannon Weiman earned her PhD in Biomedical Sciences from the University of California, San Diego, specializing in microbiology and immunology. Prior to joining the Keystone Symposia team, she worked as a freelance writer for leaders in academic, industry and government research, including Stanford University's Biomedical Innovation Initiative, the University of Colorado's Biofrontiers Program, UCSF, the FDA and the American Society for Microbiology.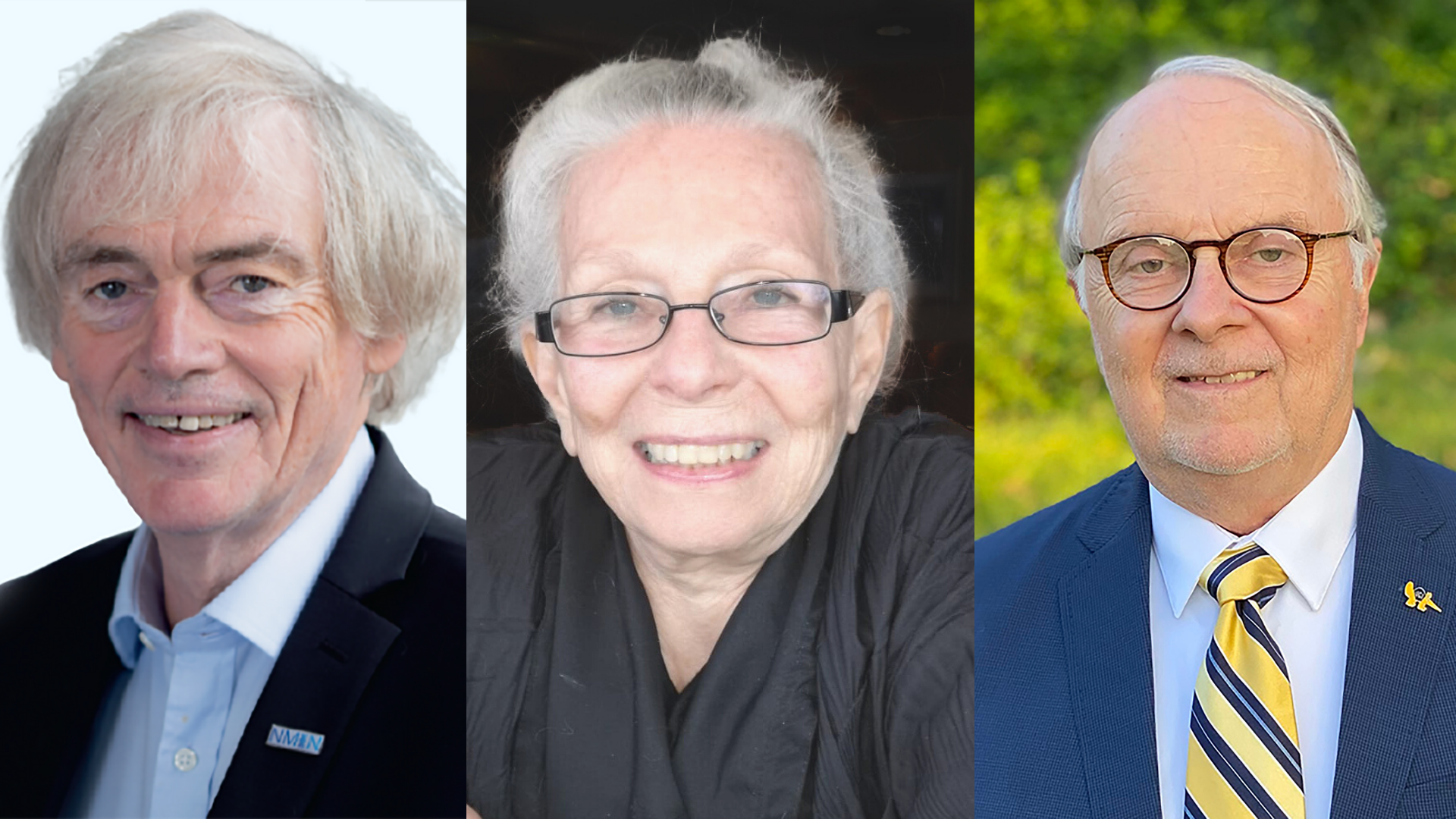 bioengineering
On April 27th Keystone Symposia hosted a free ePanel event featuring pioneers in lipid nanoparticle...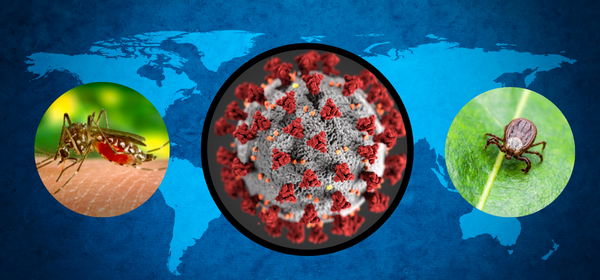 global health
As climate change alters temperatures, precipitation patterns and other habitat features around the...