Pandemic Preparedness with Dr. Erica Ollman-Saphire
In this KSQA exclusive interview, Dr. Erica Ollmann Saphire, President and CEO of La Jolla Institute for Immunology, discusses how studying HIV, Lassa virus, RSV and other viruses informed the rapid development of vaccines and therapeutic antibodies against COVID-19 with Dr. Neil Greenspan, of the journal Pathogens & Immunity. She will be presenting her work at upcoming Keystone Symposia "Lessons from the Pandemic: Responding to Emerging Zoonotic Viral Diseases" which will be held in Snowbird, Utah, on April 6-9, 2022.
Their discussion explores diverse topics, from structural biology to immunology, vaccinology and more. Watch the videos to discover:
How galvanizing international consortia with different expertise accelerated advances against lassa virus and COVID-19
Similarities and differences between combatting lassa virus versus COVID-19 versus the next-pandemic
How molecular insights into viral biology across diverse viral families informed COVID-19 studies and responses
Factors to consider when assessing structural targets for viral immunity, vaccines and therapeutic antibodies
The importance of structural biology in guiding the design of strain-specific vs. broadly neutralizing vaccines and therapeutic antibodies
Strategies for successful vaccine development against novel emerging viruses
What inspired Dr. Ollman Saphire to pursue structural biology as a means to understand immune responses
Career advice for trainees entering the field
View Short Preview Video
---
Find Out More About the Conference
Meeting Summary:
The SARS "pandemic" should have served as a warning of things to come, but seventeen years later the international community (both scientific and non-scientific) was still not prepared to respond to COVID-19. This meeting will focus on the gaps identified from the COVID-19 pandemic and address the needs for improved pandemic preparedness. The program will integrate science and policy aspects of pandemic response, to develop a holistic and more effective response plan, focusing mainly on coronaviruses but also touching on other high profile emerging viral pathogens for comparative analysis.
**FEATURING KEYNOTE ADDRESS BY DR. ANTHONY FAUCI**
Program Highlights:
Challenges in Balancing Outbreak Investigation and Basic Research
Early Warning and Reporting for Emerging Zoonotic Diseases
Rapid Development and Deployment of Diagnostics in an Outbreak Setting
Pathogen Biology and Model Systems
Countermeasures: Vaccines, Therapeutics and Rapid Manufacturing
---
Watch the Full Interview Here
---
Erica Ollmann Saphire, PhD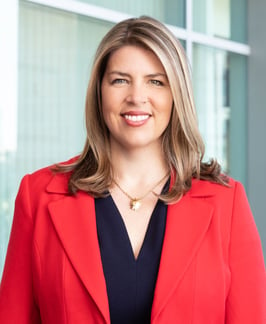 President and CEO, La Jolla Institute for Immunology

Erica Ollmann Saphire, Ph.D. is the President and CEO of La Jolla Institute for Immunology. Her research explains, at the molecular level, how and why viruses are pathogenic and provides the roadmap for medical defense. She is best known as the galvanizing force behind the Viral Immunotherapeutic Consortium and Coronavirus Immunotherapeutic Consortium. These international efforts have united dozens of previously competing academic, industrial and government labs across five continents to understand and provide antibody therapeutics against SARS-CoV-2, Ebola, Marburg, Lassa and other viruses. In all these endeavours, she has used molecular insight to bring together scientists and policymakers alike for scientific advancement and social change.
Dr. Saphire's work has been recognized at the White House with the Presidential Early Career Award in Science and Engineering, with young investigator awards from the International Congress of Antiviral Research, the American Society for Microbiology, and the MRC Centre for Virus Research in the United Kingdom and the Gallo award for Scientific Leadership by the Global Virus Network. She has also been recognized with an Investigator in the Pathogenesis of Infectious Disease Award from the Burroughs Wellcome Fund, and by the Surhain Sidhu award for the most outstanding contribution to the field of diffraction by a person within five years of the Ph.D. She has been awarded a Fulbright Global Scholar fellowship from the United States Department of State and a Mercator Fellowship from Deutsche Forschungsgemeinschaft, to develop international collaborations around human health and molecular imaging through cryoelectron microscopy and was the 2021 Scientist of the Year of the ARCS Foundation San Diego.
Connect on Twitter: https://twitter.com/eosaphire
---
Neil S. Greenspan, MD, PhD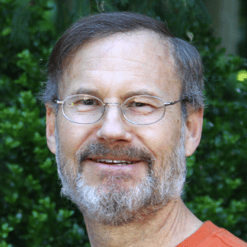 Professor of Pathology, Case Western Reserve University
Senior Editor, Pathogens & Immunity
Dr. Greenspan is a professor in the Department of Pathology at Case Western Reserve University. He earned M.D. and Ph.D. (Immunology) degrees at the University of Pennsylvania and completed a residency in laboratory medicine along with a postdoctoral research fellowship at Barnes Hospital and Washington University in St. Louis. Dr. Greenspan has contributed to the understanding of antibody-mediated immunity to viral and bacterial pathogens, the nature of antibody specificity, and the ways in which evolutionary concepts and principles apply to medicine. He directs a histocompatibility and immunogenetics laboratory for University Hospitals Cleveland Medical Center. Dr. Greenspan is a senior editor for Pathogens and Immunity.
---
This KSQA interview was made possible in collaboration with: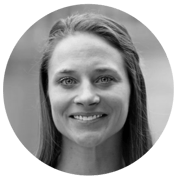 Shannon Weiman earned her PhD in Biomedical Sciences from the University of California, San Diego, specializing in microbiology and immunology. Prior to joining the Keystone Symposia team, she worked as a freelance writer for leaders in academic, industry and government research, including Stanford University's Biomedical Innovation Initiative, the University of Colorado's Biofrontiers Program, UCSF, the FDA and the American Society for Microbiology.