Keypoint Newsletter: Partnering with the Bill & Melinda Gates Foundation to Expand Global Access to Science and Opportunity
By Graycen Wheeler and Shannon Weiman
Keystone Symposia strives to facilitate connections among scientists from all backgrounds in order to promote stimulating discussions and spur innovative collaborations. But attending scientific conferences is a notoriously cost-prohibitive activity, especially for scientists from low- and middle- income countries (LMICs) who do not have the resource for international travel. The majority of scientific conferences are hosted in a small handful of high-income countries, which can exclude scientists from elsewhere who wish to engage in discussions on cutting-edge research, build collaborations and share their expertise and perspectives.
This divide impairs research in LMICs, as well as the global scientific endeavor as a whole, by depriving these scientists of collaborative networks, knowledge and tools to advance their research and careers. This failing is particularly detrimental in fields focused on health issues that disproportionately affect people in LMICs. It is critical to include representatives from affected countries so they can bring new knowledge and tools back to their countries of origin to make a real impact. Reciprocal benefits accrue when researchers in disease endemic countries share practical experience with the broader research community; these firsthand insights improve the collective understanding of the challenges, and inspire a more productive and collaborative approach to global health.
To address these systemic problems in global accessibility to science and opportunity, Keystone Symposia has formed a longstanding partnership with the Bill & Melinda Gates Foundation.
The History of the Partnership— Bringing Participants from LMICs to Keystone Symposia Meetings
The partnership was initiated in 2002, ushered in by Margaret Liu, a former Keystone Symposia Board of Directors member who was organizing the conference on Gene-Based Vaccines. With many talks on vaccine strategies against HIV and other infectious diseases of prevalence in LMICs, Liu recognized the importance of the topic to global health and sought support from the Bill & Melinda Gates Foundation to fund speaker subsidies and scholarships for participants from LMICs to the meeting at Beaver Run. Their presence at the meeting was critical not only for their own growth as researchers, but also to make their voices and perspectives heard by field leaders who had no direct experience with how these diseases impact people in LMICs.
The program was such a great success that Liu pursued the same partnership for her 2004 Keystone Symposia on Vaccines and Immunotherapies, held at Keystone, where topics ranged from HIV to Malaria, Ebola, Tuberculosis, Smallpox and even featured a talk on "Vaccines and Technologies for Resource Poor Settings" by Martin Friede of the World Health Organization. In addition, they provided similar support for three additional meetings of global health importance that year: Genetic Manipulation of Insects held in Taos, New Mexico, and joint meetings on HIV Pathogenesis and HIV Vaccine Development, held in Whislter, BC, Canada.
This set the stage for Keystone Symposia to apply officially for a Bill & Melinda Gates Foundation grant to fund speaker travel and scholarships for those from LMICs to attend select meetings on infectious disease and global public health issues, now known as the Global Health Conference Series. The series also includes a workshop on the first day to introduce global health travel awardees to the topic, and to key leaders in the field, setting them up for success during the meeting. In addition, global health travel awardees are invited to give poster presentations or short talks on the program, to highlight their work to the global community and kick-start their careers.
In its first year in 2005, the BMGF grant provided travel awards to four meetings, and has continued ever since to cover between 5 and 10 meetings annually that align with BMGF mission interests. Last year's joint HIV meetings marked the 100th Global Health Conference covered in this program!
---
Hear what global travel awardees have to say about the program on the Keypoint Blog!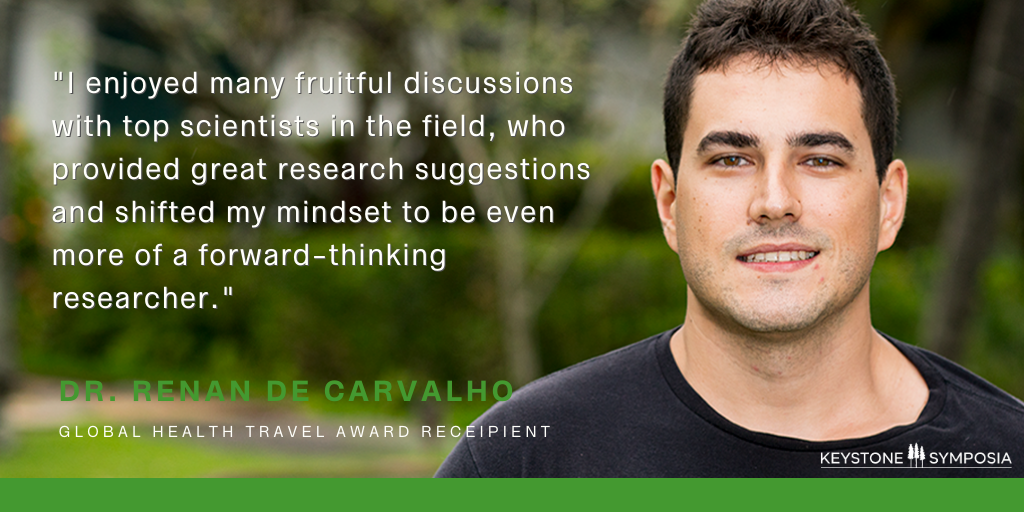 ---
Grand Challenges Joint Meetings Bring Science and Opportunity to Developing Nations
To complement the efforts to provide participants from LMICs access to Keystone Symposia meetings held in North America, a new collaboration emerged in 2008 to additionally hold high-caliber scientific meetings in LMICs, where more participants could gain access to cutting edge science and networking opportunities. The idea was born at the Gates Grand Challenges meeting in 2006, when Steve Buchsbaum of the Gates Foundation approached Jim Aiken, the current CEO of Keystone Symposia, to build on the partnership that Liu initiated. The two conceived of a joint Grand Challenges-Keystone Symposia meeting, with overlapping sessions focused on the science behind Grand Challenges public health topics.
The partnership aimed to bring together scientists with policy makers to think differently and collaboratively tackle global public health challenges.
Again Liu spearheaded the effort to organize the first joint meeting, held in Cape Town, South Africa in 2007, on Global Vaccine Development. The meeting brought field leaders from all over the world to discuss vaccine strategies against diverse global pathogens, and-- equally important but often overlooked-- to address vaccine strategies, stability, manufacturing and delivery challenges in the context of LMIC settings. Not only did the meeting focus on the science, but also on how science can inform public policy, featuring a talk by Luis Jodar of the International Vaccine Institute in South Korea on "Translational Research to Assist Policy Decisions about Introducing New Vaccines into Developing Countries." This intersection between Keystone Symposia science and BMGF Grand Challenges brought unique perspectives and insights to these age-old topics and initiated a movement towards integrating science with public policy for translational impact.
Since then the annual joint Keystone Symposia- Grand Challenges meetings have circumnavigated the globe, and tackled issues from vaccines to malnutrition:
2008- Bangkok, Thailand: Emerging Infections and Drug Resistant Organisms
2009- Arusha, Tanzania: Overcoming the Crisis of TB and AIDS
2011- New Delhi, India: Malnutrition and Mucosal Immunity
2013- Rio de Janeiro, Brazil: Advancing Vaccines in the Genomics Era
2015- Beijing, China: Human Nutrition, Environment and Health
2019- Addis Ababa, Ethiopia: The Malaria Endgame: Innovation in Therapeutics, Vector Control and Public Health Tools
2020- First Ever Virtual: Optimizing Nutrition for Maternal, Newborn and Child Health- Read about this event on the Keypoint Blog HERE!
Joint Keystone Symposia-Grand Challenges meetings were also held in the US and European venues during these years, bringing important thought-leaders and policy makers from LMICs to contribute to solving global health challenges.
---
The next Keystone Symposia-Grand Challenges joint meeting is coming up in November! Join us virtually with colleagues from around the world to discuss:
"Global Priorities in Vaginal Health: Microbes, Mucosal Immunity and Interventions"

---
Virtual Keystone Symposia Enables Global Access at Large Scale
In recent years, the partnership has expanded to support online resources for scientists in LMICs, enabling global access to cutting edge science regardless of location. The Virtual Keystone Symposia platform started as free resource where select scientific talks from the Global Health Conference Series are hosted for all to see—such as Keynote Address by Dr. Anthoni Fauci, and other public health leaders. In addition, the BMGF provided support to record talks by rising stars from LMICs who presented at these meetings, providing them a global platform for their work and visibility in scientific circles around the world.
This later expanded into hosting of live global ePanels, where global audiences tuned in to view discussion between experts from all around the world as they broached issues of global health importance.
Read about our Engaging Women in Vector Control ePanel Event on the Keypoint Blog

---
Join us for our next FREE ePanel Event!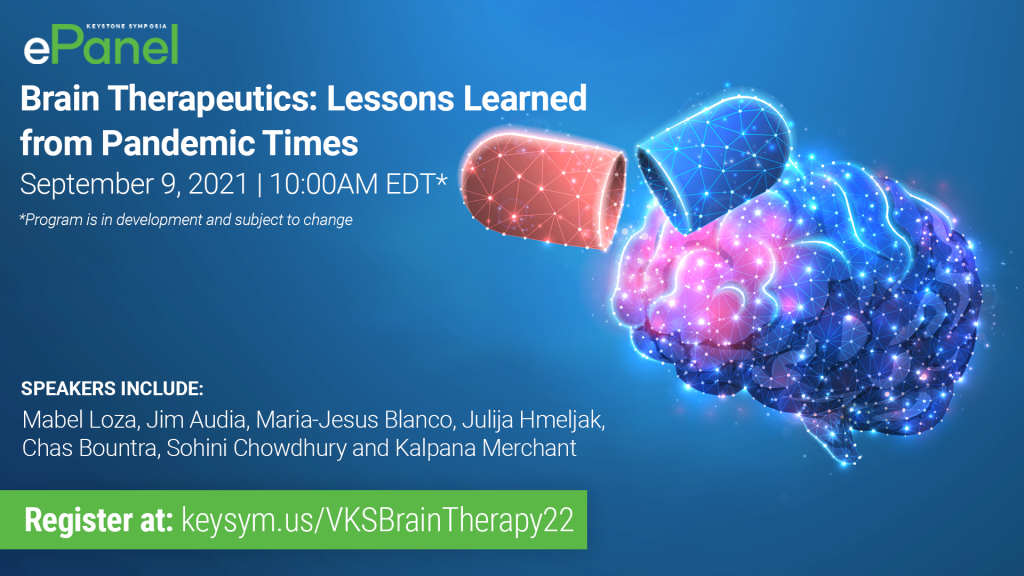 ---
The Bill & Melinda Gates Foundation provided generous support for these endeavors to draw international communities together around global issues and expand the VKS platform.
In an unforeseen benefit, our early strides towards developing a platform and programming for virtual events left us uniquely poised to pivot to virtual meetings during the COVID-19 pandemic.
Beginning in June of 2020, we expanded the VKS events programing into multi-day eSymposia virtual meetings. During this transition, the Bill & Melinda Gates Foundation supported the costs of the platform, which aligned with both of our missions to enable global exchange of scientific information in the midst of the pandemic. Not only have these virtual meetings served their purpose of providing access to scientists across the globe; during a year of isolation that threatened to stymy scientific progress, eSymposia offered a facile mechanism to sustain connections and exchange ideas.
As our experience grew, we continually worked to improve the opportunities for engagement and networking-- expanding the platform features to include virtual ePoster sessions, networking sessions, career roundtable, meet-the-editor panels, 1:1 private appointment booking and more. Audiences can not only pose questions to speakers, but they can also vote for questions they are most eager to hear discussed. Meanwhile the audience chat allows attendees to introduce themselves, share resources, and build collaborations. These opportunities for engagement are not limited by geographical location, and it is often those from LMICs who are most enthusiastic to engage given this new portal into leading science.
Thus far, the Virtual Keystone Symposia platform has hosted 45 virtual meetings altogether, reaching over 13,000 scientists around the world and attracting attendees from 136 countries. These include 3,482 Global Award recipients supported by the Gates Foundation. In addition, Keystone Symposia is providing free On Demand access to event recordings for all applicants from LMICs, thus far providing over 3,000 additional viewers with access to emerging research discoveries, tools and technologies.
As we and the world at large move toward safe in-person meetings once again, and new hybrid events, this established partnership with the Bill & Melinda Gates Foundation will allow Keystone Symposia to continue developing and implementing programs that provide access and opportunity to scientists from diverse backgrounds around the globe.
---
About the Author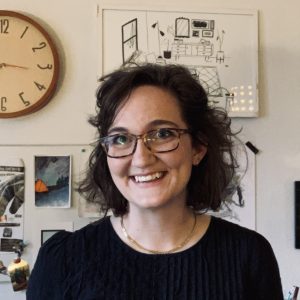 Graycen Wheeler
I graduated with my doctorate in biochemistry from the University of Colorado Boulder this spring. I study how skin cells communicate with each other to heal wounds and how that communication gets messed up in cancers.
I've always preferred getting excited about many different things to specializing in just one, and working with Keystone eSymposia has helped me maintain interest and excitement about a wide range of fields and topics in biology.I'm pursuing a masters degree in science communication at the University of California, Santa Cruz next year and hope to build a career as a science journalist after that.
Connect with Graycen on Twitter @GraycenWheeler
See Graycen's podcast @BuffsTalkSci or buffstalkscience.com
---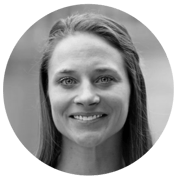 Shannon Weiman earned her PhD in Biomedical Sciences from the University of California, San Diego, specializing in microbiology and immunology. Prior to joining the Keystone Symposia team, she worked as a freelance writer for leaders in academic, industry and government research, including Stanford University's Biomedical Innovation Initiative, the University of Colorado's Biofrontiers Program, UCSF, the FDA and the American Society for Microbiology.