Breaking Research | Daniel Neafsey at "The Malaria Endgame" Meeting
Today, October 30th 2019, world leaders are convening in Addis Ababa, Ethiopia, to discuss our best path forward in the war against malaria. "The Malaria Endgame: Innovation in Therapeutics, Vector Control and Public Health Tools" hosts scientific, public health and policy experts, along with influential government leaders to address this global epidemic together.
The program kicks off with a joint Keynote Session with the Bill & Melinda Gates Foundation Grand Challenges meeting on "Where We Go Next: African Leadership for African Innovation," featuring a rolodex of global health and government leaders including:
Tedros Adhanom Ghebreyesu

s- Director-General of the World Health Organization
Trevor Mundel- President, Global Health, Bill & Melinda Gates Foundation
Moussa Faki Mahamat-

Chairperson of the African Union Commission

Léonie Claudine Lougué- Minister of Health from Burkina Faso
government representatives

from

Ethiopia and Senegal ...and more
Delving into the science over the next few days, participants will address new strategies and innovations to defeat malaria and resistance from genetic, molecular and epidemiological viewpoints. Day 3 will focus on one of the newest weapons in our arsenal against this pathogen: Leveraging Data Science to Defeat Malaria.
During this session Daniel Neafsey, Assistant Professor of Immunology and Infectious Diseases at Harvard's T.H. Chan School of Public Health and Associate Director of the Genomic Center for Infectious Disease at The Broad Institute, will present his work:
Using Parasite and Vector Genetic Relatedness to Inform Malaria Control and Elimination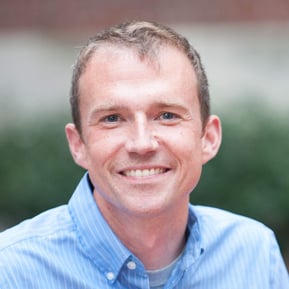 Neafsey's current projects involve the application of comparative genomics and population genetic analyses to Plasmodium malaria parasites and Anopheles mosquitoes, to study population structure, natural selection, and genomic factors underlying parasite and vector phenotypes that impact public health. His research interests include:
the use of pathogen polymorphism data to inform vaccine design and understand vaccine efficacy
analysis of drug resistance mechanisms and evolution
the use of clinical genotyping data to interpret disease transmission dynamics
the development of new genomic protocols and informatics tools to address key questions in infectious disease and global health.
Here he gives us a sneak preview into his talk with this one-on-one Q/A.
---
Follow more breaking research news from "The Malaria Endgame" meeting and join the global discussion on twitter @KeystoneSymp #KSmalaria
---
Dr. Daniel Neafsey on How to Deploy Data Science to Combat Malaria
How does genetic variation within mosquito populations influence malaria transmission and other aspects of public health?
Dr. Neafsey: Malaria is often transmitted by more than one Anopheles mosquito species in a given location; in some places, more than a dozen species are responsible for spreading the disease. Each species varies in its:
genetic resistance to insecticides
tendency to bite humans
capacity to allow malaria parasites to undergo development, etc.
As a result, mapping genetic variation within and between mosquito species is an important step in targeting and evaluating the impact of mosquito control measures in a given area.
How does the malaria parasite use genetic variation to evade our efforts to eradicate it? ie. to evade immune recognition, for drug resistance, enhance transmission, etc.?
Dr. Neafsey: Human malaria parasites are not particularly genetically diverse, because the principal species (Plasmodium falciparum, Plasmodium vivax) underwent population bottlenecks in the recent past. The genetic diversity that remains within and between parasite populations, however, is quite clearly a product of the parasite's interactions with humans mosquitoes. The genetic diversity we see in parasites can be attributed to three main factors:
evasion of acquired immune responses in humans
adaptation to distinct insect innate immune systems in different Anopheles species around the world
evolution of resistance to drugs, an evolutionary pressure that parasites first encountered in the 17th century when quinine was discovered.
Understanding the factors governing parasite genetic variation is therefore crucial to treating the disease effectively and limiting its transmission.
What can studying malaria genetics tell us about how to fight this epidemic with smarter tactics? What are our most promising leads currently?
Dr. Neafsey: Studying the genetic patterns of resistance to current drugs and insecticides can help identify new candidate molecules to which parasites and mosquitoes will not be already resistant. Genetic variation in parasites antigenic genes has hindered the development of highly efficacious malaria vaccines, but thorough profiles of antigenic diversity can help with the development of improved vaccines.
What new genomic and bioinformatic tools are available to help us out-whit this clever parasite? What insights can we gain from these techniques?
Dr. Neafsey: Many people in the field are excited about the potential for molecular epidemiology to help inform eradication efforts. By developing systems to rapidly and inexpensively create genetic profiles for malaria parasites, and statistical genetic analysis approaches, we can:
identify the degree to which malaria parasites move among regions and delimit units of control
distinguish between local parasites and those imported from elsewhere
identify the most important vector species in a region and deploy strategic control
detect asymptomatic infections that would otherwise escape diagnosis through microscopy and which could constitute stubborn disease reservoirs.
Can you give us a sneak-peek into any new discoveries you will be presenting at the meeting?
Dr. Neafsey: I will be talking about the potential for using patterns of recent common ancestry in parasite populations, which could open the door to much greater spatial and temporal sensitivity for mapping changes in parasite transmission and movement. Analysis of changes in the frequency of genetic markers in populations can illuminate large scale demographic trends in parasite population size and connectivity, but by translating the genetic markers into measurements of recent shared ancestry through probabilistic models, we can gain insight into phenomena that may be more relevant to epidemiology, such as the impact of a control measure last season on transmission level. Just as direct-to-consumer genetic testing can help you find a third cousin living in Florida you didn't know you had, shared ancestry measurements of parasites and vectors can highlight how populations are connected and if they are changing in size.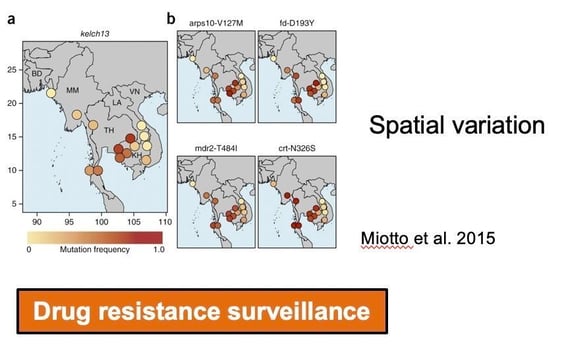 What are you looking forward to the most about the upcoming Keystone Symposia meeting?
Dr. Neafsey: I'm looking forward to meeting new people, particularly the many African scientists who will be in attendance, and learning about the opportunities and challenges of implementing this type of genetic epidemiology in the settings in which they study and combat malaria.
What do you think will be unique about this meeting compared to other malaria meetings?
Dr. Neafsey: The focus on translational connections between basic research and disease control will be great, particularly given the setting in Ethiopia and the wealth of knowledge from scientists hailing from disease-endemic countries.
Are there any topics or new directions you are particularly interested in hearing about? Is there anyone you are particularly interested in meeting, talking with or seeing present?
Dr. Neafsey: The meeting program looks excellent, and I'm sure there will be many great talks. I can say that I am interested in the talks that will highlight actionable decisions that can be informed by greater knowledge about malaria parasites and vectors, such as the talk by Duncan Kobia Athinya on vector control.
What do you hope to accomplish by attending and speaking at this meeting? How do you expect this meeting will shape your research moving forward?
Dr. Neafsey: I hope this meeting will keep my research focused on themes and questions that are truly relevant for malaria control. I hope to come away from this meeting with a fresh and detailed understanding of the challenges and opportunities to making real gains against malaria.
"There are a multitude of fascinating biological dimensions to malaria parasites and their Anopheles vectors, but some research investments may have more translational values than others, and I am in this field because I would like to have an impact on public health"

~ Dr. Daniel Neafsey
Find out more about Dr. Neafsey's research
---

Read (or watch) more about engaging women in the fight to end malaria
---
More Coverage of The Malaria Endgame and Global Health
Read these blogs and stay posted for new coverage here and @KeystoneSymp #KSMalaria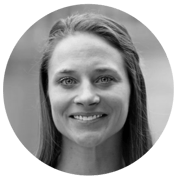 Shannon Weiman earned her PhD in Biomedical Sciences from the University of California, San Diego, specializing in microbiology and immunology. Prior to joining the Keystone Symposia team, she worked as a freelance writer for leaders in academic, industry and government research, including Stanford University's Biomedical Innovation Initiative, the University of Colorado's Biofrontiers Program, UCSF, the FDA and the American Society for Microbiology.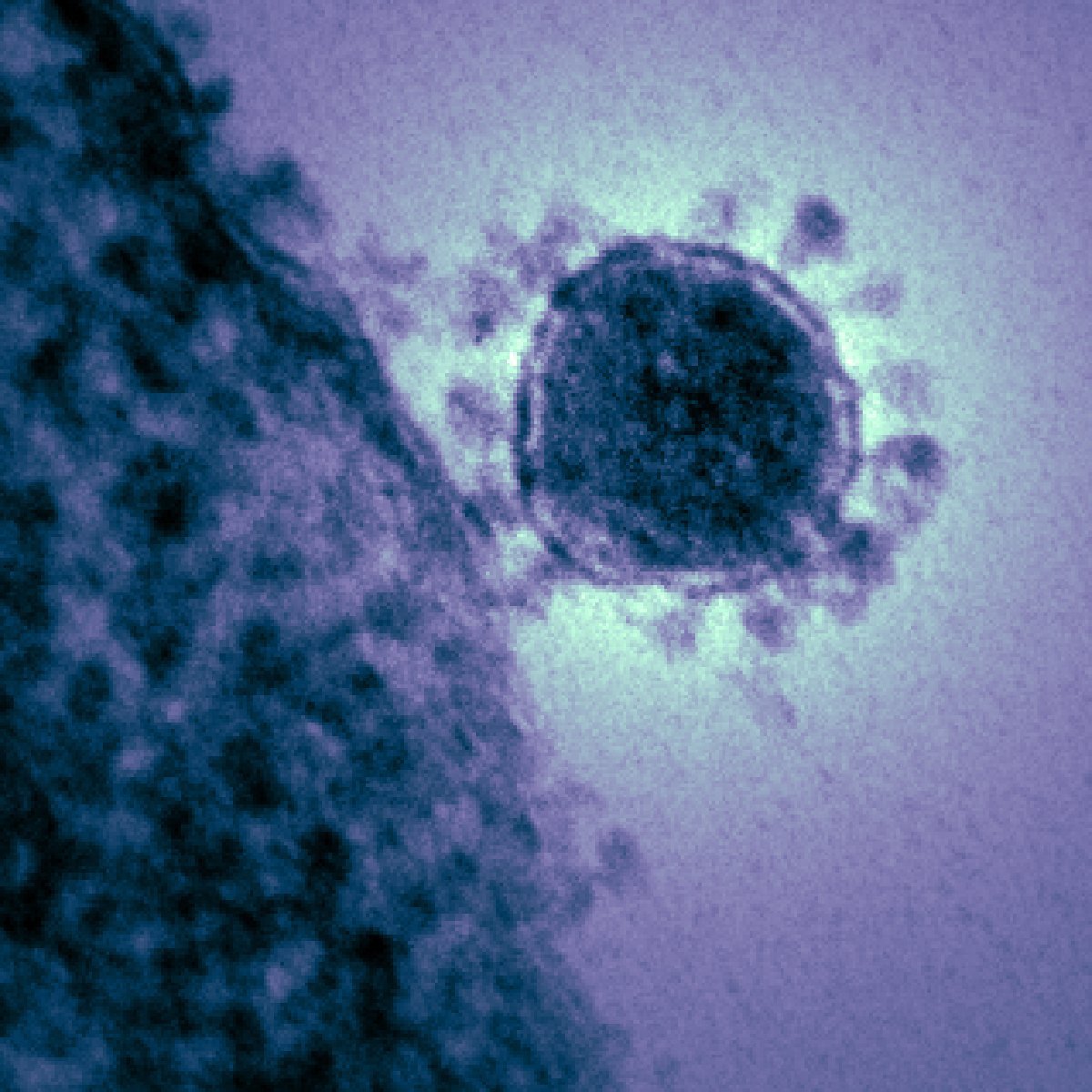 COVID
With the recent emergence of a novel coronavirus in Asia, public concerns have awakened regarding...