Scholarship Opportunities & Abstract Deadlines for 2022 Keystone Symposia Conferences
It's that time of year again! As we prepare to delve into yet another exciting season of biomedical breakthroughs and innovation with the launch of the Keystone Symposia 2022 season, now is the time to start applying for scholarships and submitting abstracts to attend both virtual and IN-PERSON conferences.
That's right! After over a year of quarantines and isolation, we are looking forward to hosting you once again at our idyllic mountain retreat venues starting in January! This is a particularly important year for early-career researchers, who may have been disproportionately impacted by the pandemic due to lost networking opportunities during this critical stage of career development. To help these rising stars get back on track, we are offering the scholarship and abstract opportunities outlined below.
So don't delay-- apply now for your chance to reconnect with colleagues face to face and discuss your work over coffee or a cocktail -- mark you calendars with the important deadlines below!
NOTE- For those unable to attend conferences in person, we will be offering a new hybrid event format with live- streaming and On Demand content for the vast majority of meetings. See each individual meeting webpage for details.
For more information on hybrid events, see the Keypoint Newsletter here.
Scholarship Applications
Keystone Symposia provides a variety of scholarship opportunities to bring graduate students, post-doctoral fellows, and scientists from underrepresented (UR) backgrounds to our conferences. Don't miss out on your chance to network with field leaders, and forge relationships that will serve you throughout your career!
See below for scholarship deadlines, and click here to find out more about scholarship programs and eligibility.
Abstract Submissions
Keystone Symposia conferences are well-known for promoting the work and careers of rising stars in scientific research, by providing opportunities for the next-generation to present their work alongside field luminaries. Many of today's research leaders launched their careers from the Keystone Symposia podium, and now it's your chance to enter the limelight and kickstart your career. Submit your abstract for a short talk or poster presentation:
Abstract Deadline: Submit your abstract by this date for the opportunity to be chosen by meeting organizers for a short-talk on the meeting program! (Abstracts not chosen for a short talk will be considered for a poster presentation)
Poster Abstract Deadline: Submit your abstract by this date if you are only interested in presenting a poster at the meeting.
---
Find out more about our scholarship programs and hear from past recipients
---
View the meeting list below for upcoming meetings and relevant deadlines to mark your calendar. Click on the meeting name for more information about:
meeting program
conference location
availability of live-streaming and/or On Demand options
scholarship and abstract deadlines and procedures
---
September Meetings
October Meetings
November & December Meetings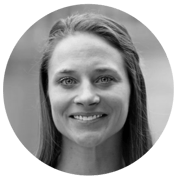 Shannon Weiman earned her PhD in Biomedical Sciences from the University of California, San Diego, specializing in microbiology and immunology. Prior to joining the Keystone Symposia team, she worked as a freelance writer for leaders in academic, industry and government research, including Stanford University's Biomedical Innovation Initiative, the University of Colorado's Biofrontiers Program, UCSF, the FDA and the American Society for Microbiology.