Keypoint Newsletter: Envisioning the Future of Hybrid Meetings-- Adapting to the New Normal
By Thale Jarvis
The enforced hiatus from travel during the pandemic provided a valuable learning opportunity, prompting the life science community to share science in new and innovative ways; our 2020-21 eSymposia series facilitated extensive virtual interactions and enabled crucial scientific exchange during the pandemic. We plan to leverage this experience to offer hybrid and On Demand meeting formats in 2022, creating a robust remote access system to democratize access and ensure maximum dissemination of cutting-edge science.
Hybrid Symposia: 1 Conference, 2 Experiences
Hybrid meetings will consist of our gold standard in-person events, paired with a new option for remote access for those who are unable to travel to the meeting locale, whether due to financial limitations, family obligations, health reasons or other conflicts.
The in-person event will serve as the primary interactive forum, where attendees benefit from a stimulating and immersive environment that is conducive to deep networking with the leading minds in their field. After over a year of isolation, the scientific community is yearning for these opportunities and connections, and we are thrilled to resume operations providing these essential venues to attendees. We look forward to hearing the hum of poster sessions and coffee breaks once again, as inspiration and enthusiasm fills the air and minds of the community.
While these benefits were previously limited to the small community within the walls of the conference center, now many others will be able to share in the science and inspiration, through our state-of-the-art digital platform. The hybrid format offers live-stream and On Demand viewing of all keynote, plenary and workshop sessions, giving broader audiences access to emerging research discoveries and directions to advance their own work, and the field as a whole. In addition, remote attendees will be able to participate in live Q&A with speakers through our innovative digital platform, becoming more than just spectators of the meeting.
Such interactive features are a hallmark of our virtual platform, specifically designed to enable remote participant to engage with the community and facilitate deeper connections and collaborations between in-person and remote attendees.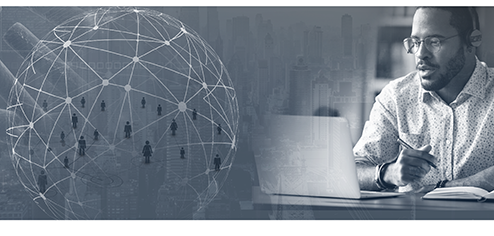 Democratizing Science in a Post-Pandemic World
As a whole, virtual access minimizes economic and geographic barriers to participation by eliminating travel and minimizing registration costs, enabling broader audiences to access conversations at the forefront of science and medicine.
Experience shows that virtual access facilitates participation by the entire scientific community around the world, with each eSymposia last year drawing attendees from approximately 50-70 countries.
These include diverse stakeholders, many of whom would have been unable to attend in person events—including those from resource-limited settings, parents with small children at home or those with health conditions that prevent their travel. Opening up the Keystone Symposia community to a greater variety of scientists with diverse backgrounds and circumstances enhances the value and impact of our meetings, by including important perspectives and insights that would otherwise be absent. In addition, remote access substantially reduces the carbon footprint, thus promoting a more sustainable path to scientific advancement.
Rather than abandoning these benefits of the virtual format as we return to in-person events, we strive to incorporate these lessons into our plans for the future. With the new hybrid and On Demand formats, we aim to continue to democratize science in the post-pandemic world. To maximize accessibility and impacts around the world, we will offer free remote access for scientists from Low- and Middle-Income Countries (LMICs) for all virtual, remote hybrid and On Demand events, as we did for eSymposia last year.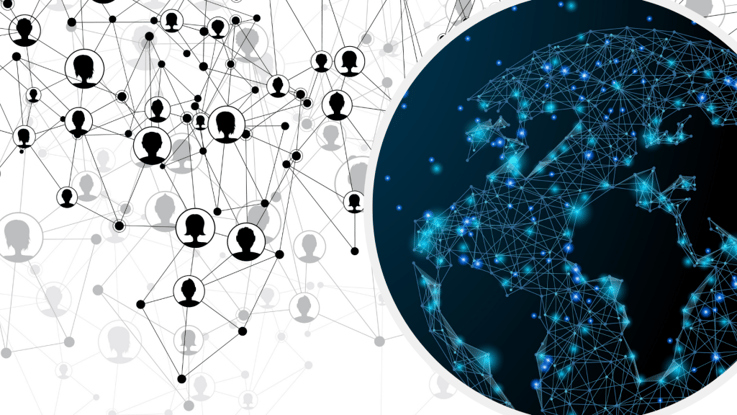 A New Horizon for Scientific Exchange
When we started this journey, the willingness of speakers to share unpublished data online through virtual and On Demand access was of great concern— would researchers agree to present their work virtually? Would they hold back their most innovative research out of fear of being scooped? We simply did not know.
But the scientific community rose to the occasion, with 90-95% of invited speakers agreeing to share their science with remote attendees, and very few opting-out of On Demand access, in the spirit of broad dissemination and global scientific exchange.
They recognized the critical importance of continued scientific discourse to advance the science, technology and clinical impacts that the world so desperately needs, and refused to be thwarted by the COVID-19 pandemic. Unpublished data was plentiful, demonstrating the growing trust and collaborative attitude among the community that is replacing the exclusivity that once held back the scientific endeavor. This is in line with the rise of pre-print servers and open-access initiatives as scientists adapt to changing ideologies and see the positive impacts they bring to both science and the community itself. This new collegial culture bodes well for scientific advancement in years to come, and we anticipate that the community will continue to embrace the hybrid and On Demand formats as they did the virtual eSymposia.
---
See Upcoming 2022 Meeting Schedule
---
About the Author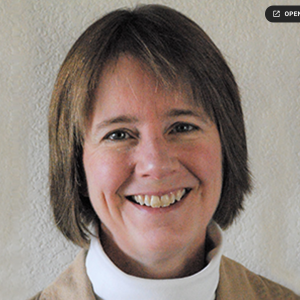 Thale Jarvis
Thale Jarvis has served as Chief Scientific Officer at Keystone Symposia since 2017. She brings over 30 years of experience in biotechnology, with a particular focus on infectious disease. She co-founded Crestone Inc., an emerging leader in small molecule anti-infective drug discovery, where she served as VP R&D and CSO from 2009-2016. Previously, Dr. Jarvis was Senior Director of Biochemistry at Replidyne (2002-2008), where she played an integral role in antibacterial drug discovery projects and contributed to both IND and NDA regulatory filings. Her group was responsible for high throughput target-based screening for antibacterial drug leads, and structural and mechanistic characterization of enzyme inhibitors.
Dr. Jarvis has extensive prior experience in platform technologies that leverage nucleic acids as therapeutics and diagnostics (Ribozyme Pharmaceuticals, 1993-2000; SomaLogic, 2009-2012) where she gained exposure to a wide range of therapeutic areas ranging from cancer to cardiovascular, inflammatory and infectious diseases. Her first role in biotechnology (Synergen, 1992-93) involved engineering protein-based biologics to target inflammation and cancer. Dr. Jarvis received her B.A. in Chemistry from Carleton College and her Ph.D. in Chemistry from the University of Oregon. Her postdoctoral fellowship at the University of Colorado, Boulder, was supported by the Life Science Research Foundation.
---
Return to more articles from the Keypoint Newsletter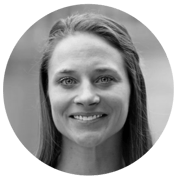 Shannon Weiman earned her PhD in Biomedical Sciences from the University of California, San Diego, specializing in microbiology and immunology. Prior to joining the Keystone Symposia team, she worked as a freelance writer for leaders in academic, industry and government research, including Stanford University's Biomedical Innovation Initiative, the University of Colorado's Biofrontiers Program, UCSF, the FDA and the American Society for Microbiology.