Leveraging Nanoparticle Technologies for Novel Vaccines & Therapies ePanel
Nanoparticles are emerging as a powerful mode of delivery for drugs, vaccines and even gene therapy, enabling the delivery of a wide variety of therapeutic agents beyond small molecules. On April 27th Keystone Symposia hosted a free ePanel to explore recent breakthroughs in nanoparticle technology, design and applications, opening the door to new therapeutic modalities deploying nucleic acids to treat disease. The discussion integrated academic and industry perspectives, examining the trajectory from bench to bedside, focusing the COVID-19 mRNA vaccine as a recent success story.
The ePanel featured pioneering work by Dr. Philip Felgner, Dr. Terry Allen and Dr. Pieter Cullis. Dr. Cullis is this year's winner of the VinFuture Grand Prize, which honors exceptional minds whose breakthrough scientific research, and technological innovations have enormous potential to create meaningful change at scale.
The vision for the VinFuture Prize is to catalyze meaningful change in people's everyday lives through tangible and highly scalable improvements in areas such as productivity, prosperity, connectivity, health, safety, environment, sustainability, as well as their overall happiness regardless of socioeconomic status.
Find out more about the panelists below and watch their SciTalk presentation from the event!
Watch the full ePanel event recording:
Additional Background Reading on Lipid Nanoparticle Therapies:
https://www.exeleadbiopharma.com/news/liposomes-and-lipid-nanoparticles-as-delivery-vehicles-for-personalized-medicine
---
Meet the Panelists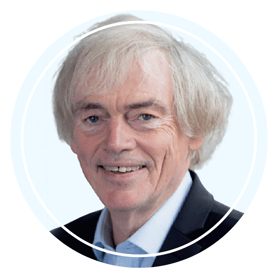 Pieter Cullis,

PhD, FRSC, FNAI
Scientific Director and CEO, NanoMedicines Innovation Network (

https://www.nanomedicines.ca

)

Professor, Department of Biochemistry and Molecular Biology, University of British Columbia

Co-Founder of Integrated Nanotherapeutics, Founder of Acuitas Therapeutics

Founding Director, Centre for Drug Research and Development
Dr. Cullis' laboratory has been responsible for fundamental advances in the generation, loading and targeting of liposomal systems for intravenous delivery of conventional and genetic drugs. This work has led to two products that have been approved by regulatory agencies in the U.S. and Europe for the treatment of cancer and its complications, one that is in late stage (Phase III) clinical trials and two more that are about to enter Phase I studies. From 1987 to 1991, Dr. Cullis was President and Director of The Canadian Liposome Company Inc. (CLC), a company he co-founded. CLC was a subsidiary of The Liposome Company Inc. (TLC, Princeton , NJ ). Dr. Cullis has also played a founding role in Inex Pharmaceuticals Corp. (Director and CSO 1992-2004), Lipex Biomembranes Inc. (Director and Chairman, 1985-2000), Northern Lipids Inc. (Director and Chairman, 2005 onwards) and Protiva Biotherapeutics Ltd. (Director 2001-2005 and Chairman, Scientific Advisory Board). He has published over 300 scientific articles and is an inventor on over 100 patents.
Almost every disease, from cancer to Alzheimer's, could be tackled by mRNA technology enabled by lipid nanoparticles.

– Dr. Pieter Cullis
Dr. Pieter Cullis has been awarded the VinFuture Prize for multiple breakthroughs in the development of lipid nanoparticles needed to encapsulate and protect active mRNA for delivery as vaccines and therapeutics. Pioneering new science and new methods, Dr. Cullis' work has been critical to the development of COVID-19 mRNA vaccines and other life-saving medicines. LNP drug delivery systems have been used for various applications, including delivering anticancer drugs to cancer tissues.
Dr. Cullis's LNP technology has transformed the field from academia to biotech where he has played a central role in setting up not-for-profit Centre for Drug Research and Development (now Admare BioInnovations) and other not-for-profits such as NanoMedicines Innovation Network.

His work has opened up possibilities for various applications of nucleic acid technology for the prevention and treatment of many diseases in the future.
Read more about Dr. Cullis' accomplishments and the VinFuture Prize HERE

Philip Felgner, PhD
Director of Protein Microarray Laboratory, Infectious Diseases, School of Medicine
Project Scientist, Epidemiology, School of Medicine
Director of Vaccine Research and Development Center, University of California, Irvine
Chair of NIH Study Section: 'Gene and Drug Delivery Systems'
Dr. Felgner made a series of remarkable discoveries that launched active fields of scientific research that didn't exist before his seminal work. His work is rooted in biophysics of the structure and hydrodynamic properties of bilayer membranes. In 1984 there were no positively charged bilayer forming lipids available in nature to prepare positively charged lipid vesicles. He collaborated with chemists at Syntex Research Institute to synthesize and characterize a series of positively charged bilayer forming lipids. When these vesicles interact with negatively charged nucleic acid the lipids and the nucleic acid reorganize together into a new structure, he called Lipoplex capturing 100% of the input nucleic acid.
Lipoplexes are synthetic virus-like particles that deliver functional nucleic acid into cultured cells and 'Lipofection' has since become the most widely used in vitro transfection method. Felgner published highly cited reports showing functional gene transfer of plasmid DNA and mRNA into mouse muscle in vivo. This work spawned a separate field of nucleic acid vaccine science which culminated in the COVID LNP mRNA vaccines.
More recently Felgner developed a protein microarray platform to measure vaccine induced antigen specific antibody levels against thousands of individual antigens. At the beginning of the COVID outbreak his Coronavirus Antigen Microarray was poised to measure SARS-CoV-2 mRNA vaccine induced Ab levels against dozens of respiratory virus antigens. His work chronicles a remarkable period of non-viral nucleic acid delivery and vaccine science, breaking the mRNA tabu, and culminating in the phenomenal success of mRNA vaccines important to the world today.

Theresa Allen, PhD, FRSC
Chair of the Research Management Committee of the Nanomedicine Innovation Network (NMIN)
Co-Founder and Strategic Advisor, Centre for Drug Research and Development (CDRD), Vancouver
Visiting Professor, NanoMedicines Research Group, Dept. of Biochemistry & Molecular Biology, UBC, Vancouver
Professor Emeritus, Pharmacology & Oncology, University of Alberta, Edmonton



Theresa Mary (Terry) Allen is a Professor Emerita of Pharmacology and Oncology at the University of Alberta, a visiting professor at UBC, and the chair of the Research Management Committee of the Nanomedicine Innovation Network (NMIN). She has been active in the drug-delivery field for over 45 years, and has made important contributions to the development of long-circulating liposomes and ligand-targeted nanomedicines for anticancer drugs and gene medicines. She has over 200 peer-reviewed publications and is an inventor on several patents. The product DoxilÒ, the first anticancer nanomedicine approved in the world, came out of pioneering research in her laboratory at the University of Alberta. Her research on the development of long-circulating ligand-targeted therapeutics for small molecule therapeutics and gene medicines is widely recognized. She is a founding member of the CDRD (www.cdrd.ca), a novel hybrid organization devoted to advancing promising medical discoveries from academia to a commercially attractive stage. She has been an invited speaker at numerous national and international conferences, at universities and biotechnology companies and major pharmaceutical companies and has assisted in the organization of many international conferences in the nanomedicine field. Dr. Allen is a Fellow of the Royal Society of Canada and of the Controlled Release Society, and has won a number of national and international awards.
Read more about Dr. Allen's work here:
https://www.controlledreleasesociety.org/news/still-room-bottom-nano-particles-macro-impacts
Watch the free ePanel event On Demand Below!

This ePanel event is organized in collaboration with: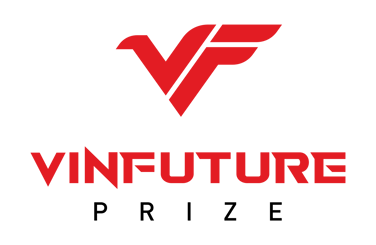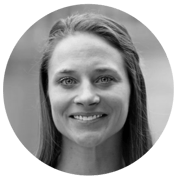 Shannon Weiman earned her PhD in Biomedical Sciences from the University of California, San Diego, specializing in microbiology and immunology. Prior to joining the Keystone Symposia team, she worked as a freelance writer for leaders in academic, industry and government research, including Stanford University's Biomedical Innovation Initiative, the University of Colorado's Biofrontiers Program, UCSF, the FDA and the American Society for Microbiology.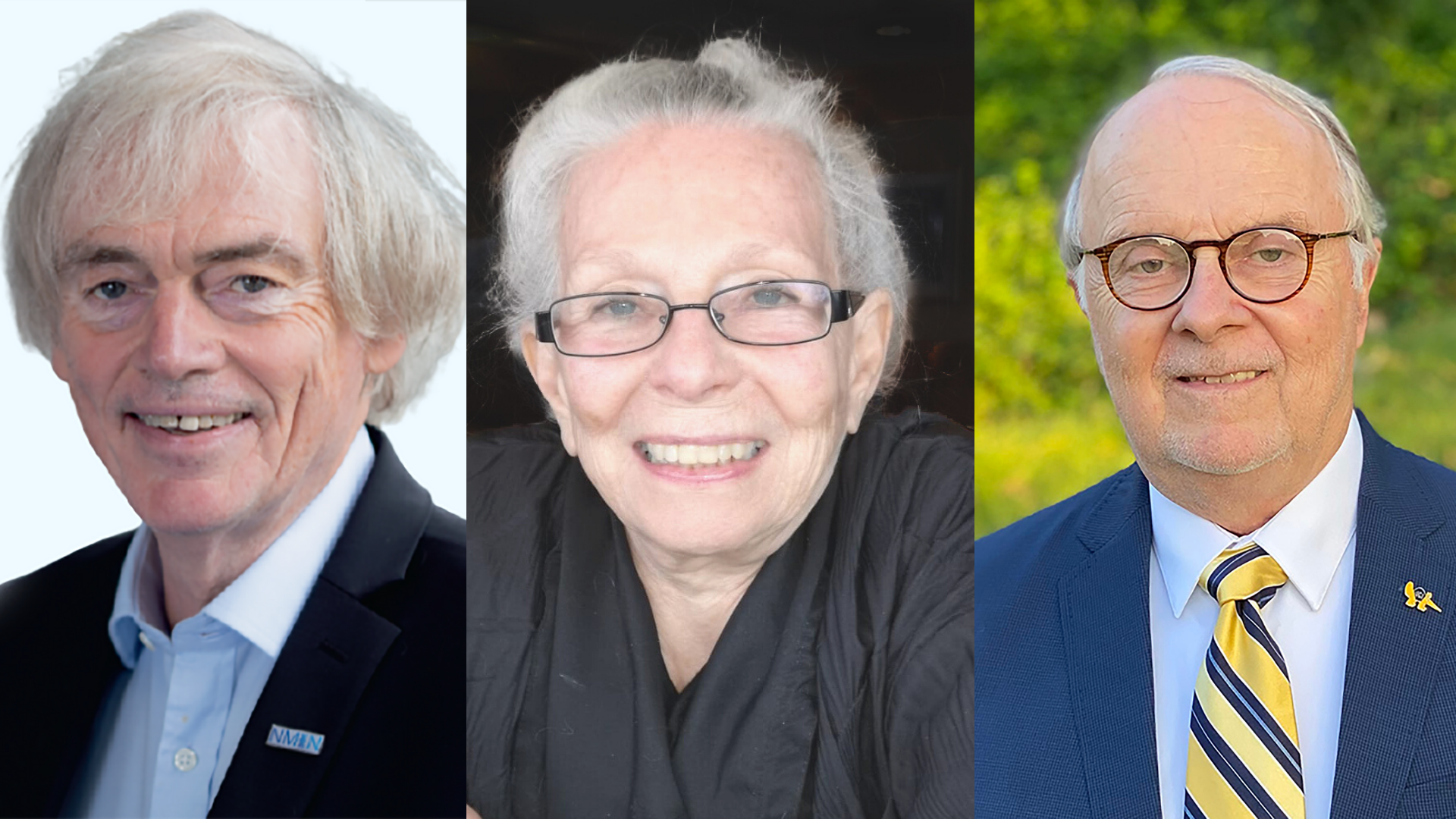 bioengineering
On April 27th Keystone Symposia hosted a free ePanel to explore recent breakthroughs in...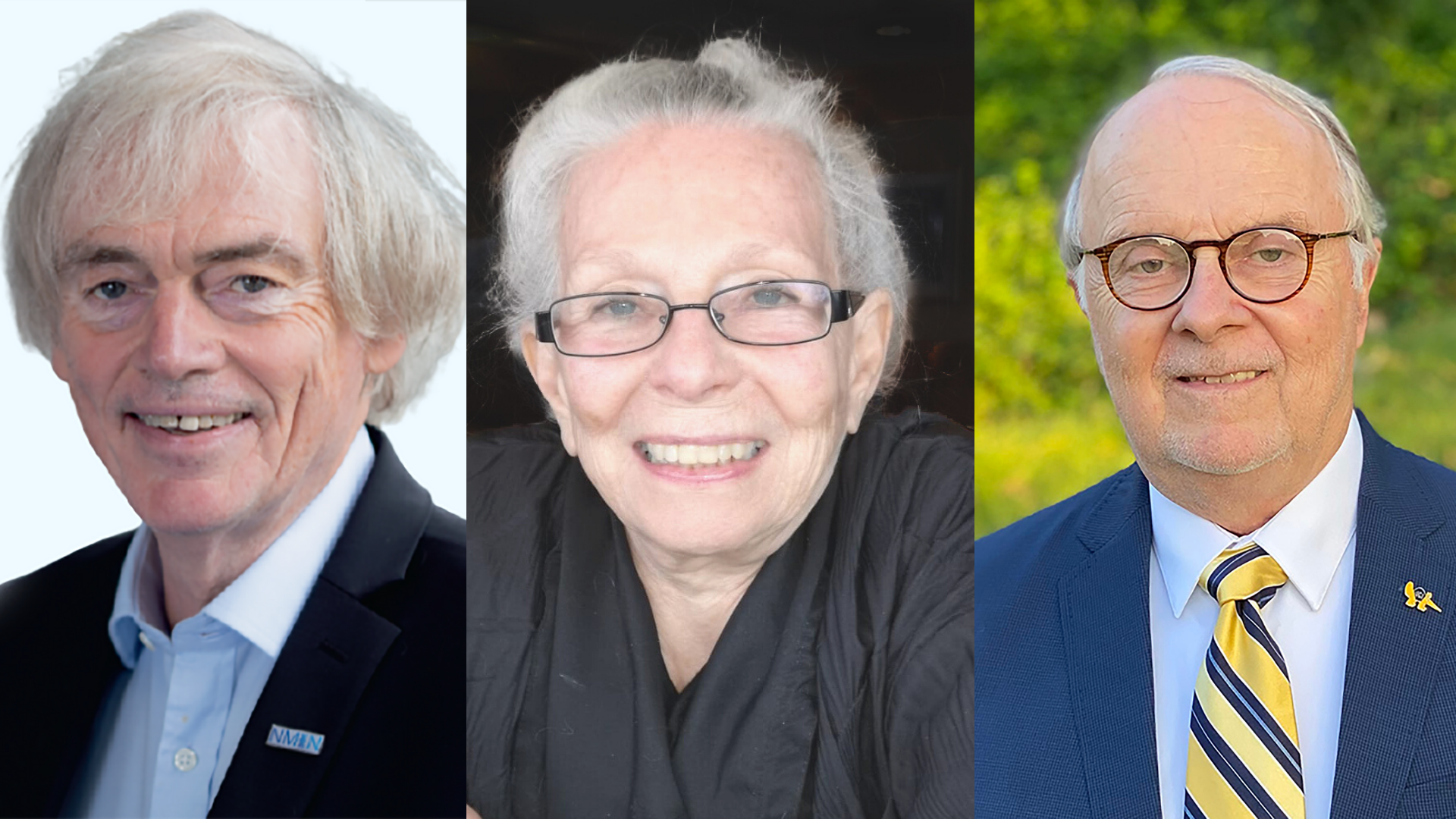 bioengineering
On April 27th Keystone Symposia hosted a free ePanel event featuring pioneers in lipid nanoparticle...