The Science Must Go On: Announcing eSymposia Virtual Meetings
"During this unprecedented time, it is critically important that we continue to drive biomedical research forward, now perhaps more than ever."
Keystone Symposia is committed to continuing our strong tradition of bringing the scientific community together, across geographic and interdisciplinary boundaries, to catalyze the discovery, innovation, and breakthroughs that accelerate scientific research and medical advancement.
In this spirit, we are excited to launch our new virtual meeting series: eSymposia.
The eSymposia virtual meetings leverage digital media technologies that have been integral to our organization for nearly 5 years, allowing us to reimagine the Keystone Symposia meetings in a virtual format. Through this innovative platform, we bring you our signature brand of thought-leadership, highest-quality science, unpublished data, as well as forums for career-development and networking opportunities.
With a collection of interactive features and tools to enable connection and collaboration between participants, we plan to capture the essence of Keystone Symposia in this new digital format, until we are able to gather again in person. But until then,
The science must go on.
The current pandemic highlights the urgent need for science and the exchange of information to overcome disease challenges. Therefore we launched the eSymposia series with the inaugural event on "Vaccinology in the Age of Pandemics: Strategies Against COVID-19 and Other Global Threats." Assembling world leaders in vaccine research and development, across academic, industry and public health sectors, this meeting was a global success that covered the latest vaccine technologies and approaches, and identified new routes towards the coveted COVID-19 vaccine.
We cannot afford to delay the exchange of scientific information and ideas, waiting for this pandemic to pass.
The world awaits new treatments and medical advances not only against COVID-19, but also against cancers, neurodegenerative diseases, cardiovascular disease and so much more. Halting our progress as a scientific community will significantly delay the discoveries and translational research that lay the foundation for these lifesaving clinical advances. We must rise to the current challenge to find creative ways to keep driving science and medicine forward, even despite these unprecedented circumstances. It is our collective responsibility to lead the way in these uncertain times, and to rally the scientific community to push onward in pursuit of the next wave of biomedical innovations.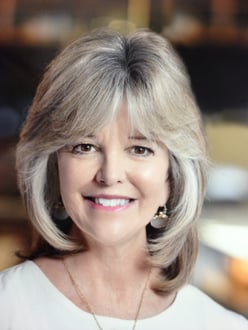 We invite you to join us in this charge and in our commitment to the advancement of biomedical research with eSymposia. Now more than ever our scientific community needs leadership and inspiration, and we hope you will embark upon this journey with us as we step into the future.
Sincerely,
Debbie Johnson
-- CEO & President of Keystone Symposia
---
Late-Breaking & Unpublished Data
Keystone Symposia meetings are known, and revered, for not only the high-quality science presented, but in particular for the presentation of the latest discoveries and advances in the form of late-breaking and unpublished data. eSymposia virtual meetings will retain these high standards, and provide an exclusive window into cutting-edge research, tools and technologies to accelerate progress in the field. We realize that presentation of unpublished data in the virtual meeting format may be a concern for some of our participants, and would like to address these concerns below.
As the COVID-19 pandemic has highlighted, open sharing is key to accelerating both research and clinical advances. It is in this spirit that we encourage open sharing of the latest, unpublished data at our in person meetings, and likewise, in virtual format. This is critical to enable the field to invest in the most promising new directions.

The world is changing and open access is the wave of the future. More people are sharing their work on pre-print servers, open-access resources and other more immediate forms of publication in the spirit of open collaboration.

The recording and broadcast will provide a 'digital timestamp' of claim to your research.

"Scooping" publications is not as much of a concern as it used to be, as publishing requires much more extensive studies and data in the modern era that cannot be quickly recapitulated. In addition, requirements for mouse models and clinical research take a great deal of time to recapitulate. Of course, each speaker needs to make their own decision regarding which data, and when, to share-- whether during an in-person or virtual meeting. However, the danger of being "scooped" by sharing preliminary data is mitigated to a degree by modern publishing standards.

New technologies like smart phones have made it possible to easily snap photos and videos even at in person meetings, despite our no filming policies, so we rely more heavily on the integrity of our community in recent years, and even more so moving forward.
It is also important to note that despite some challenges posed by the virtual meeting format, there are also significant benefits. By eliminating travel and minimizing registration fees, we can engage more diverse audiences in important discussions on the forefront of research and medicine.
Virtual meetings democratize the dissemination of science, and open up opportunities to engage broader communities, by minimizing economic and geographic barriers to participation.
We can engage more trainees, providing critical career-development opportunities to this next-generation of research leaders. In addition, global audiences from limited-resource settings and remote locations who typically would not be able to attend an in-person meeting will now be given the rare opportunity to present their work and network with global research leaders. In fact, for our inaugural meeting on "Vaccinology in the Age of Pandemics" we provided approximately 500 FREE REGISTRATIONS to students, postdocs, and scientists from low- to middle- income countries (LMICs) working in vaccinology research! We continue to provide financial assistance for all of our eSymposia virtual meeting series, to support rising stars and diversity in the scientific community.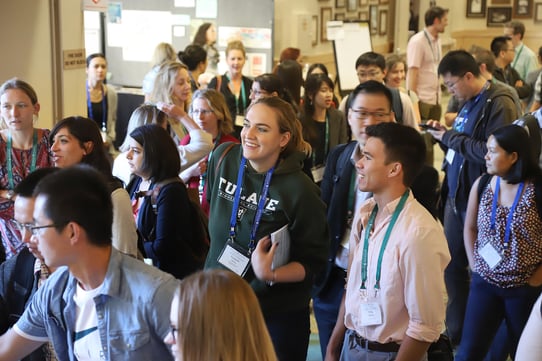 Fostering such diversity and inclusion in both virtual and in-person meetings is part of Keystone Symposia's core mission...

...and eSymposia virtual meetings are a key part of this vision.

The eSymposia Series Summer & Fall Line-Up

Stay tuned for more coming soon!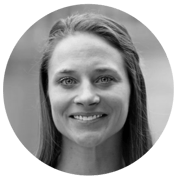 Shannon Weiman earned her PhD in Biomedical Sciences from the University of California, San Diego, specializing in microbiology and immunology. Prior to joining the Keystone Symposia team, she worked as a freelance writer for leaders in academic, industry and government research, including Stanford University's Biomedical Innovation Initiative, the University of Colorado's Biofrontiers Program, UCSF, the FDA and the American Society for Microbiology.