COVID-19 Hackathon Award Winning Designs for Diagnostics & Ventilators
Last week the Center for Emerging and Neglected Diseases (CEND) of UC Berkeley, hosted a Virtual COVID-19 Hackathon, bringing together scientists from academia, biotech, clinical medicine and more to work towards collaborative and innovative solutions against COVID-19. The event focused on the greatest challenges in controlling and treating COVID-19, including therapeutics, health systems analysis and shortages in both diagnostic kits and ventilators.
Over the course of 2 days, teams drew on their diverse perspectives and expertise to designs novel diagnostic and ventilator systems that could be implemented quickly, and at low cost, to fill the current gap in supplies. In addition, teams addressed many other practical aspects of bringing a product to market, including how to navigate regulatory processes, clinical testing and validation, scaling for mass production, etc, to formulate viable business plans.
Altogether approximately 85 scientists contributed, and 14 proposals were submitted for judging. Two winners were chosen based on feasibility and greatest potential for immediate impact. Each will receive $1,000 from the Chan Zuckerberg Biohub, the event co-sponsor, to invest in pursuing their designs and bringing their projects to fruition. In addition, the teams will receive coaching from the CITRIS Foundry, an incubator and entrepreneurial resource hub that assists local researchers in transitioning their ideas from the lab to the real world.
Altogether, these resources will help the winning teams to launch their designs and vastly accelerate the journey to market, to achieve a particularly critical timeline in the race against the spread of COVID19. If successful, they have the potential to make a real impact on the trajectory of the global pandemic, and its death toll, in the US and beyond.

---
Best COVID-19 Diagnostic Design
>> Team COVID-ALERT <<
Proposal: An accessible LAMP-Enabled Rapid Test (ALERT) for COVID to help potentially exposed individuals decide to self-isolate or seek care.
a do-it-yourself at-home test kit, similar to at-home screening tests for HIV, but based on different technology
simple one-step operation, involving nasal swab sample collection and insertion into a portable"thermalchamber," with visual read out of results within 30 minutes
low-cost, robust, simple, sensitive detection of Covid-19
utilizing a new assay being developed by Ali Bektas* and Anitha Jayaprakash* based on a nucleic acid amplification reaction RT-LAMP (Reverse Transcription-Loop Mediated Isothermal Amplification)
could be delivered via Amazon for easy at home screening while maintaining social distancing and exposure to others

Team Members

Tara deBoer-- Founder, CEO, BioAmp Diagnostics, Inc.

Ali Bektas*-- Plant Molecular Biologist

Anitha Jayaprakash*-- Co-Founder, Girihlet

Celine Perier-- Grantwriter, Center for Emerging and Neglected Diseases

Jack Sumner-- Undergraduate Student, Cal Poly, starting Graduate Studies at Northwestern University in the Fall

Trent Gomberg-- Research Specialist, Stealth Genomic Therapeutic Company

Diana Flores-- Research Coordinator, University of California San Fransisco

Julia Walsh-- Professor Emerita UC Berkeley School of Public Health
---
Best Ventilator Design
>> Team COVentilator <<
Proposal:

A simple ventilator that can be quickly made and is easily deployable to meet the urgent need.
improved design to include essential features that current low-cost, mass produced ventilators like "the Bird" lack, such as pressure feedback, oxygen concentrations, respiration rate and volume, etc.
total cost of parts <$300
forge strategic partnerships with large medical device corporations to scale up production,
utilize small local business to source parts and support local economy
Team Members
Winnie Liang-- COO, Neptune Fluid Flow Systems
Michael Salisbury-- Environmental Scientist
Jonathan Budzik-- Visiting Scholar, Cox Laboratory | Adjunct Asst. Professor, UCSF Department of Medicine, Division of Pulmonary & Critical Care Medicine
Achal Nilhani-- Undergraduate in Electronic Engineering, Jadavpur University
Annesya Banerjee-- Undergraduate in Electronics & Telecommunication Engineering, Jadavpur University
---
COVID-19 Hackathon Participants Share Their Perspectives
What motivated you to participate in the hackathon & how does the event fit into your work?
Andrew Favor, PhD, Materials Science and Engineering, UC Berkeley
"I am participating because it feels like a way to contribute to a good cause, and because my research involves computational analysis of viral proteins. It is an exciting opportunity for me, because I feel like connecting with other researchers like myself can promote a powerful sharing of information and skills, such that we are all more equipped to work towards developing methods for countering this disease."
Maya Emmons-Bell, PhD Candidate, Molecular and Cell Biology, UC Berkeley
"I'm participating because I feel overwhelmed by current events, and am looking for ways to contribute my expertise. I am a biologist, and think deeply about infectious diseases, complex models, and the interface of science with society. This pandemic calls for expertise and creative problem solving in all of those areas and more."
Elizabeth Rene Webster, 5th year PhD candidate, Chemistry, Stanford University
"My PhD work is geared towards using biophysical approaches to understand enveloped virus entry. I am excited to bring this background and unique point of view to helping develop diagnostic plans and approaches. I expect to bring a new perspective to the group and know that teams with diverse backgrounds often thrive as they help one another to think outside their normal reference frame."
Nick Calcaterra, JD Candidate, UC Berkeley Law
"I want to offer my knowledge and experience in some way that can affect the current pandemic. This is exciting because I don't get to use my scientific training as often as I'd like....I'm a student and part-time patent agent, so it fits into general learning and improving expertise. My future job is to work closely with investors and entrepreneurs in creating new technologies and vehicles to deliver them/commercialize. Surely the pandemic will signal a greater need for private investment in all things pandemic, whether vaccine, diagnostic, therapeutic, medtech, remote access solutions, and medical devices. I need to know the field in and out to best deliver services in helping others grow and address the pandemic."
Vilma Contreras, Epidemiology Analyst, Los Angeles County Department of Public Health
"I see this as an opportunity to assist my community. I will be able to apply what I learn from this event in my position as an epidemiologist in my country....This event fits into my work because at the moment I am assisting [in] interview[ing] COVID-19 cases. I would like to apply what I learn in this event during my assistance with COVID-19….I also would like to contribute in offering ideas to other healthcare workers."
Adam Schieferecke, Ph.D. candidate, Molecular & Cell Biology, UC Berkeley
"Only three months after the spillover of SARS-CoV-2 into humans, societies around the globe are experiencing severe disruptions. I am looking forward to joining talented scientists and coders in the virtual Coronavirus Diagnostic Hackathon to find solutions to help mitigate this unprecedented crisis, while building transferable skills for my future career in scientific research."
Martin Siron, PhD Candidate, Materials Science & Engineering, UC Berkeley
"Anything to come out of this that would alleviate the current pandemic situation or improve lives would be beneficial - I'd like to help however I can. If nothing comes out of it, [it's] still a great opportunity to learn new skills."
What ideas do you hope to pursue through the event?
Maya Emmons-Bell, PhD Candidate, Molecular and Cell Biology, UC Berkeley
"I'm interested in building programs that would allow for increased testing capability, the generation of more PPE resources and hospital space, and social services that would ease the impact of prolonged social distancing on the population."
Yingying Zhang, PostDoc in Portnoy Lab, UC Berkeley, Portnoy Lab
"I would like to find someone here in Berkeley who is interested in validating whether our saliva method is suitable for home-testing programs and in carrying out a similar program as that in Seattle supported by the Gates Foundation (the Seattle Flu Study)."
Nick Calcaterra, JD Candidate, UC Berkeley Law
"I look forward to exploring intervention economics, supply chain for diagnostics and workflow, and open source economics with the ability for third party validation."
Sophie Aubry, Master of Public Affairs Candidate focusing on digital new technologies and public policies, UC Berkeley
"How to combine new technologies and public policies to implement efficient actions."
Jeremy Brooks, PhD, Postdoctoral Scholar, UCSF School of Medicine
"Novel ways to prepare and respond to manage the spread of pandemics in the future."
Fabio Feroldi, Postdoctoral Researcher, School of Optometry, UC Berkeley
"This will be an opportunity to discover new thinking pathways applied to an issue with ethical value."
Do you expect to interact with people or fields that you otherwise would not? What benefit do you foresee in those interactions?
Maya Emmons-Bell, PhD Candidate, Molecular and Cell Biology, UC Berkeley
"I'm looking forward to interacting with experts outside of my field, that I otherwise might not, to tackle pressing problems. Interdisciplinary work and collaboration has led to innumerable advances throughout history, and I am excited by the prospect of meaningful progress and insight facilitated by these interdisciplinary interactions."
Jeremy Brooks, PhD, Postdoctoral Scholar, UCSF School of Medicine
"Yes - I expect to hopefully interact with many data scientists. What emerged from COVID is a mass of publicly-accessible data to study many epidemiological and biological features of the infection and our response to it. Marrying both data scientists/informaticians with basic scientists provides a valuable interface....Interacting with a diverse group of people on a very relevant public health issue facing all of us will be very exciting. I think the remote aspect of the challenge will also be both interesting and useful modeling for collaboration."
Andrew Favor, PhD, Materials Science and Engineering, UC Berkeley
"I look forward to connecting with other scientists in order to get exposure to different approaches that are being developed to combat emergent disease. We will learn how to work together in the context of a fast-paced project to develop biomedical solutions in a thorough manner."
Jeffrey Yunes, PhD, Research scientist, Independent
"Although I'm in an interdisciplinary field, I find I usually interact with people with a similar skill set. It will be nice to interact with people with other strengths to learn and create something."

Read more about COVID-19 Discoveries & Resources on the Keypoint Blog
https://keypoint.keystonesymposia.org/features/covid-19-resources-discoveries/
https://keypoint.keystonesymposia.org/features/coronavirus-diagnostic-virtual-hackathon-hosted-by-the-center-for-emerging-neglected-diseases-of-uc-berkeley/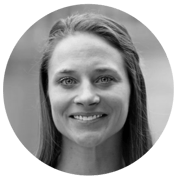 Shannon Weiman earned her PhD in Biomedical Sciences from the University of California, San Diego, specializing in microbiology and immunology. Prior to joining the Keystone Symposia team, she worked as a freelance writer for leaders in academic, industry and government research, including Stanford University's Biomedical Innovation Initiative, the University of Colorado's Biofrontiers Program, UCSF, the FDA and the American Society for Microbiology.