Q/A with "Helminths: New Insights from Immunity to Global Health" co-organizer Dr. Nicola Harris
"Helminths are perhaps the most successful parasites on the planet," says Dr. Nicola Harris, co-organizer of the upcoming Keystone Symposia on "Helminths: New Insights from Immunity to Global Health."
In this one-on-one Q/A, Dr. Harris shares insights about these masters of immune evasion, and the yin and yang nature of their immune manipulation of their hosts. Join her and global research leaders in Cape Town, South Africa, to discuss the latest advances in helminth biology, vaccination strategies, and implications for autoimmune disease treatments.
KeystoneSymposia.org/Helminths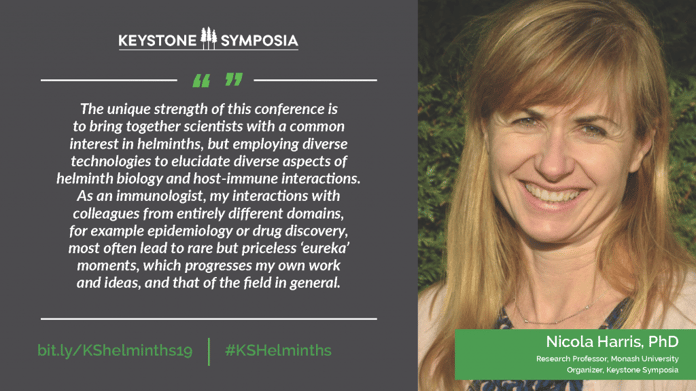 Can you describe in a nutshell the significance of this meeting and its impact on human health?
Dr. Harris: Helminths are perhaps the most successful parasites on the planet, having co-evolved with humans and still today causing chronic and near-ubiquitous infections amongst populations living in endemic regions without access to adequate sanitation.
Paradoxically their elimination from large parts of the developed world through improved sanitation has occurred alongside the emergence of obesity, diabetes and a range of allergic and inflammatory conditions. It is my belief that understanding, and actively investigating, helminth biology and helminth-host interactions, has the potential to deliver insight into a little-understood facet of human health, thus improving the lives of not thousands but millions of individuals from all corners of the planet.
What unique value will this meeting have to those attending?
Dr. Harris: The unique strength of this conference is to bring together scientists with a common interest in helminths, but who work on diverse aspects of helminths and helminth-associated diseases by employing diverse technologies. We have sessions that range from helminth control (via vaccination or drug development), fundamental helminth biology, or the interactions of helminths with our microbiota or immune system.
The beauty of this approach is that you have equally interested individuals, but with each person bring fresh perspectives and knowledge to the table. In my experience, this type of diversity can lead to the most engaging and often enlightening conversations.
Indeed, as an immunologist, I find it is most often my interactions with colleagues working within an entirely different domain, for example epidemiology or drug discovery, that leads to that rare but priceless 'eureka' moment and progresses my own work and ideas.
What significant strides do you feel this meeting will accomplish in moving the field forward?
Dr. Harris: Creating a common understanding of – and desire to tackle - the problems that helminth infection, or lack thereof, causes for humanity would be my overarching goal for the conference. To achieve this I think a conference that covers the entire spectrum of helminth and helminth-host biology is necessary, as it allows us each to take a more holistic and meaningful approach to our own work. Of course one of the most significant outcomes would be to foster new projects and new approaches through collaborations and networks fostered at the meeting.
Who should attend?
Dr. Harris: The conference is aimed at anyone with an interest in how helminths impact on our health and general well-being. This includes those tackling the difficult but urgent question of how to deal with these insidious organisms within poor communities living within endemic regions AND those whose focus is to understand why the absence of helminths in developed regions is associated with a rising incidence of immune-mediated disorders.
The hope is that researchers, students and clinicians from all regions of the world will attend to share their knowledge and to learn from, and be inspired by, each other.
I would be particularly happy to see a strong representation of new generation researchers at the conference as we hope that the intimate atmosphere typical of Keystone Symposiums will promote strong interactions between new and senior investigators both at the scientific and social level
About Nicola Harris:
Dr. Harris is laboratory head and NHMRC research fellow in the Department of Immunology and Pathology at the Central Clinical School of Monash University, Australia. Her laboratory studies type two immune responses with a particular focus on understanding their role in immune protection, physiology and wound repair/tissue regeneration both in health and following intestinal helminth infection. Research projects fall into two main categories:
The first investigates how to prevent damage inflicted by intestinal helminth infection (nutrient malabsorption, growth retardation, anemia)
The second investigates the well described link between intestinal helminth infection and protection against so called 'western' diseases such as allergy, inflammatory bowel disease, autoimmunity and obesity (metabolic syndrome).
Hear from co-organizer Dr. De'Broski Herbert about the upcoming meeting: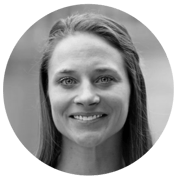 Shannon Weiman earned her PhD in Biomedical Sciences from the University of California, San Diego, specializing in microbiology and immunology. Prior to joining the Keystone Symposia team, she worked as a freelance writer for leaders in academic, industry and government research, including Stanford University's Biomedical Innovation Initiative, the University of Colorado's Biofrontiers Program, UCSF, the FDA and the American Society for Microbiology.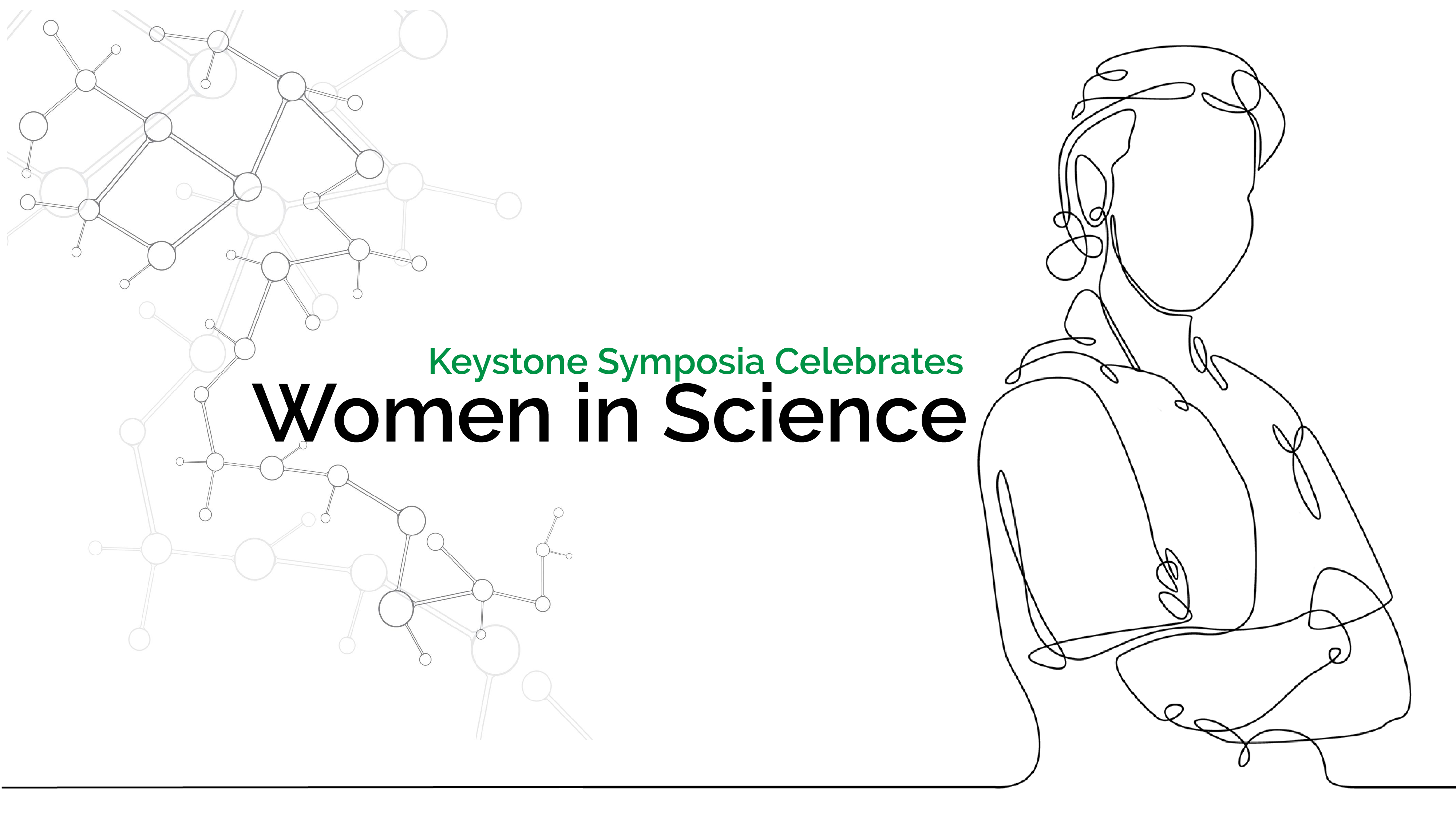 COVID
For Women's History Month, we are highlighting the many inspiring women who are making history in...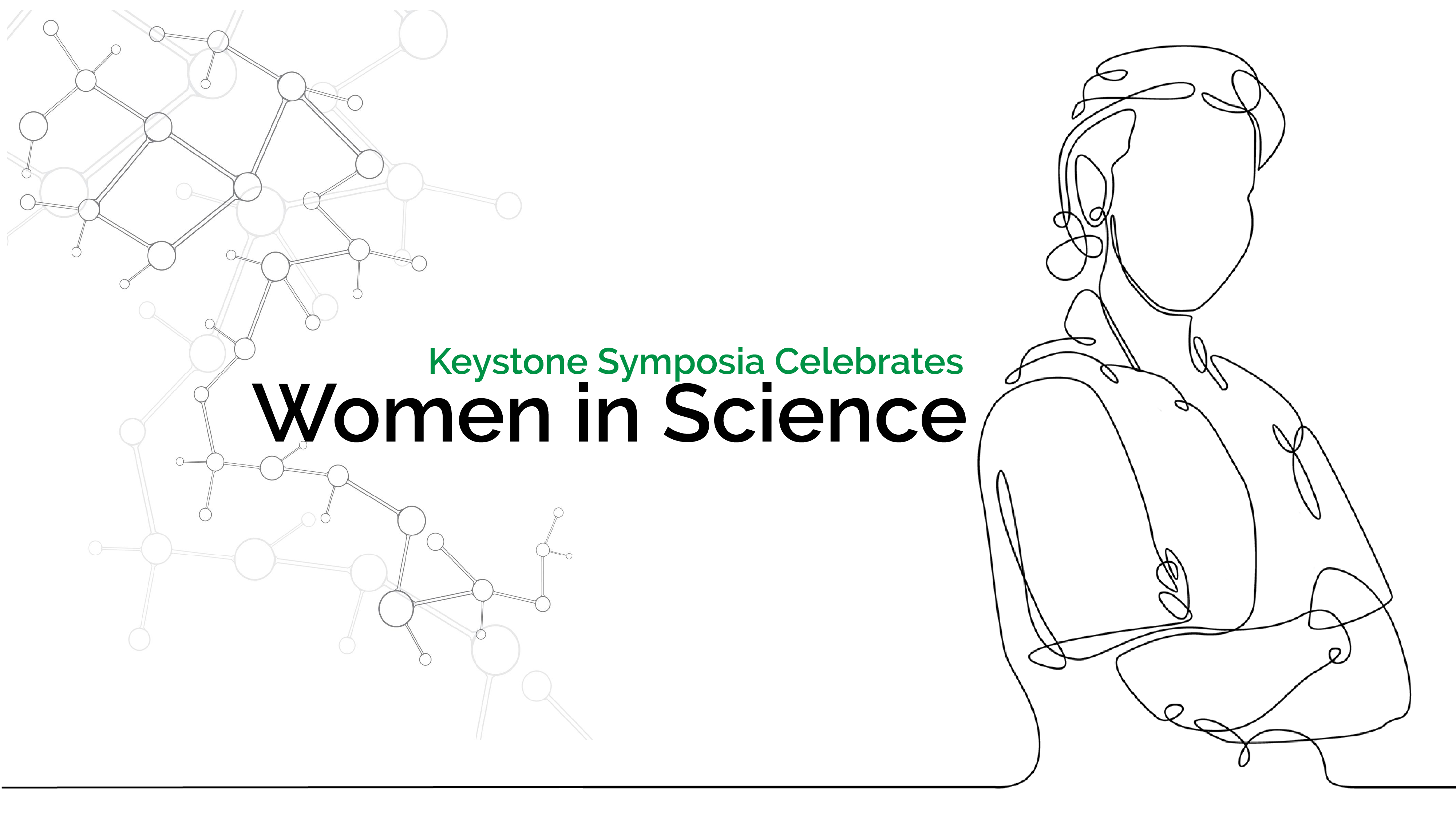 Features
For Women's History Month, we are highlighting the many inspiring women who are making history in...