Keypoint Newsletter: Reimagining Mission-Essential Programs in a Virtual World
By Heather Gerhart
Here at Keystone Symposia we are eagerly looking forward to our return to in-person events in January 2022. Clearly, this past year has challenged all of us to be nimble and respond creatively as we have navigated pandemic changes and uncertainties. For Keystone Symposia, this past year has also presented an opportunity to revisit our organizational priorities and explore how to reimagine mission-essential programs in a virtual world. In re-evaluating our trajectory, we identified a unique opportunity to reaffirm our commitment to diversity on global and local scales.
Keystone Symposia's Diversity in Life Sciences Program was founded in 2007 with this vision as a guiding principle:
To become a leader and driver for enhancing diversity in the life science research community by actively identifying and recruiting highly-qualified scientists and trainees from underrepresented groups as Keystone Symposia leadership, organizers, speakers and attendees.
- DR. ANDY ROBERTSON, FORMER CSO
The eSymposia platform has offered many opportunities to enhance these initiatives.
1. Enabling Diverse Audiences- Virtual Access for All
Pivoting to virtual eSymposia has enabled us to provide all researchers around the world with vital access to emerging, unpublished research discoveries, directions and tools that traditionally would be limited to a select few. eSymposia have proven invaluable for engaging broader communities by minimizing economic and geographic barriers to participation. These audiences included over 5,000 students and postdocs, under-represented (UR) investigators, early career investigators, and others from low-to middle income countries (LMICs) who received free registration to eSymposia events through various scholarship programs. Notably, the shift to virtual conferences enabled Keystone Symposia to reach significantly more LMIC scientists of all career stages and occupations who work in science, teaching, public health, and human and veterinary medicine-related fields. Our Global Health Award program, which brings around 200 LMIC participants per year to our in-person meetings, provided nearly 3,500 LMIC scientists with free registration to attend our virtual meetings this year. Another 3,100 LMIC scientists have received open access to OnDemand content (post-event recordings, forums etc.). We are grateful to the Bill & Melinda Gates Foundation for making it possible to support our LMIC partners via free access to all OnDemand content from our eSymposia virtual meeting series.
Keystone Symposia's scientific conferences are key venues where collaborations are formed, career networks are built, and new science is introduced. Not only did virtual access provide these broader audiences with unprecedented access to high-quality scientific exchange, but equally important, to interactive career-development and networking opportunities at a time when research shutdowns have the potential to derail budding scientific careers and exacerbate the challenges to improving workforce diversity.
The eSymposia platform was specifically designed to foster such career-building interactions, recognizing that the ripple effects of losing this essential aspect of Keystone Symposia during the pandemic shutdowns would have long lasting detrimental effects on a whole generation of early-career scientists. Through various means, including networking lounges, the 1:1 Connect, and many more interactive features, we provided the arenas to forge these critical connections virtually in the absence of in-person opportunities.
"I would just like to express my gratitude and appreciation for the opportunity to attend the symposium. I learned so much from the various presentations and discussion sessions. A lot of the content directly links to the research that I am conducting for my Ph.D. project in Vaccinology in Prof. Shabir Madhi's research group at Wits VIDA. I sincerely hope to attend this symposium next year and will definitely promote this event with other scientists in my field."

-William C. McMahon, Global Health Awardee: Innovative Vaccine Approaches
2. Showcasing Diversity in Programming
In addition, eSymposia provide a critical platform for showcasing rising stars in many fields to the global research community, to propel their careers and research forward. Identifying lesser-known, high-caliber scientists from diverse backgrounds to feature in our programs has been a central charge of the organization for quite some time, but now the eSymposia virtual platform enables us to amplify these efforts twofold.
First, we are able to be more inclusive of diverse speakers who may not have been able to attend in-person meetings, but who are able to give their presentations virtually, allowing us to showcase greater diversity of perspectives in our meetings. Second, those featured in the program now become known to audiences around the world, rather than a select few in attendance at in-person meetings. This is critical to establish collaborations, and name recognition that launch their success.
Altogether this benefits the scientists themselves, but also enriches the scientific endeavor as a whole by including more diverse perspectives, skills sets, approaches and talents that are essential to broadening the scope of scientific inquiry and catalyzing the development of new research directions. The inclusion of these diverse voices and insights is critical to tackle the complex scientific and medical problems that challenge our society today, and to propel life science and biomedical innovation toward new frontiers.
3. Fostering Diversity in Leadership
The virtual world also required creative modifications to our flagship Keystone Symposia Fellows Program, which provides career development, mentorship and leadership training to early-stage scientists from UR backgrounds. This immersive program is designed to enhance confidence, leadership skills, networking opportunities, and visibility of Fellows within the biological and biomedical research community. Fellows work directly with eminent scientists from our Scientific Advisory Board to pursue their career goals.
During the pandemic, we expanded our monthly "Fellows Friday" virtual meetings beyond career skill development to include facilitated peer mentorship forums between current Fellows and alumni. These gatherings served to mitigate social isolation during the pandemic and established new connections across the Fellows Community network.
---
"Fellows Friday discussions provided a 'template' for structuring our approach to the SAB, interacting with mentors, and connecting with Fellow alumni."

-Dr. Breann Brown, Assistant Professor, Department of Biochemistry,
Vanderbilt University School of Medicine
https://medschool.vanderbilt.edu/biochemistry/person/breann-brown/
"Fellows Fridays enabled us to check in with our group and share ideas for getting the most out of our program experience. Not to mention, it was good to connect with people particularly during COVID!"

-Dr. Zaida Ramirez Ortiz, Assistant Professor of Medicine
Division of Infectious Diseases and Immunology, UMass Medical School
https://www.umassmed.edu/ramirezortizlab/people/
Find out more & apply to become a Keystone Symposia Fellow HERE!
Applications Open September 1
---
Taken together, these virtual formats have not only enabled Keystone Symposia to sustain our mission to connect researchers within and across biomedical and life science disciplines, but to also envision new opportunities to democratize access to science around the globe, and here at home. As we look to going back to in-person conferences, we are developing new hybrid conference formats that will incorporate virtual components to continue to provide access to these essential resources and experiences to broader audiences. Indeed, lessons from the pandemic will continue to inform our approach to ensuring scientists benefit from and contribute to these vital conversations that drive discovery forward.
Please consider supporting our efforts by making a tax-deductible contribution to the Advancing Diversity in the Life Sciences Endowment fund. Keystone Symposia is a 501(c)(3) non-profit educational institution, and any amount is greatly appreciated.
Return to more articles from the Keypoint Newsletter
---
About the Author
Heather Gerhart
Coordinator of Diversity Initiatives
Heather Gerhart earned her MA in Cultural Sustainability from Goucher College, and brings an understanding of how social science principles can be brought to bear in support of inclusive program design and development. She has worked in support of Keystone Symposia's Diversity, Equity and Inclusion leadership since the inception of the organization's Diversity in Life Sciences Program in 2007. Previously Keystone Symposia's Sr. Grant Coordinator and Program Analyst, she helped to found, develop, and acquire funding for the Program in response to biomedical workforce development priorities at the National Institutes of Health and the National Science Foundation.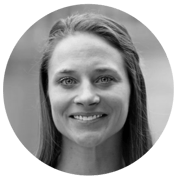 Shannon Weiman earned her PhD in Biomedical Sciences from the University of California, San Diego, specializing in microbiology and immunology. Prior to joining the Keystone Symposia team, she worked as a freelance writer for leaders in academic, industry and government research, including Stanford University's Biomedical Innovation Initiative, the University of Colorado's Biofrontiers Program, UCSF, the FDA and the American Society for Microbiology.
fellows
Established in 2009, Keystone Symposia's Fellows Program has become a premier professional...