Keypoint Newsletter: Introducing the New Fellows Class of 2022
By Heather Gerhart
Keystone Symposia is pleased to announce and introduce our nine 2022 Keystone Symposia Fellows! These early-career scientists rose to the top among an extremely talented pool of applicants, by demonstrating the drive, intellect, and tenacity to become leaders in the biomedical science community. We look forward to welcoming this outstanding group of individuals at our Scientific Advisory Board meeting in January 2022 and connecting them with our Fellows Alumni Network.
The Keystone Symposia Fellows Program aims to provide early-stage independent researchers from underrepresented backgrounds with the skills and professional connections to support their success at this pivotal career stage. This immersive program is designed around key programmatic elements to enhance confidence, leadership skills, networking opportunities, and visibility of Fellows within the biological and biomedical research community. Graduates of the Keystone Symposia Fellows Program become members of a unique cadre of scientists who are well-connected, knowledgeable members of the life sciences community and active proponents of inclusive practice in life science research. Since its inception in 2009, the Fellows Program has enhanced the professional and career development of 78 early-career investigators, many of whom now hold leadership roles throughout academia, industry and government. Importantly, "alumni" Fellows continue to provide value to Keystone Symposia, as speakers and organizers of our conferences, and as strategic advisors on our Board of Directors and Scientific Advisory Board.
---
Meet the Fellows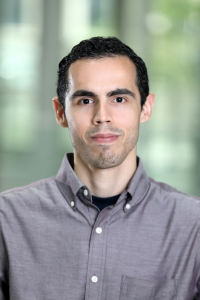 Tenure-Track Principal Investigator, NIBIB, National Institutes of Health
Field of Study: Biomedical Engineering
Dr. Cartagena-Rivera received a bachelor's degree in Mechanical Engineering from the University of Puerto Rico and his PhD in Mechanical Engineering from Purdue University. He completed a Post-Doctoral IRTA Fellowship in the National Institute on Deafness and Other Communication Disorders at the National Institutes of Health. He is now an Earl Stadtman (Tenure-Track) Principal Investigator and Chief of the Section on Mechanobiology at the National Institute of Biomedical Imaging and Bioengineering, where his laboratory research focuses on understanding the cellular and tissue molecular-mechanical self-organization regulation and development of advanced Atomic Force Microscopy tools for cancer biology and hearing research. In 2019 he received the prestigious NIH Distinguished Scholars Program award. His research interests lie in diverse and multidisciplinary scientific fields including biomedical engineering, biophysics, cellular and tissue micro/nano mechanics, hearing mechanics, and cellular biology.
---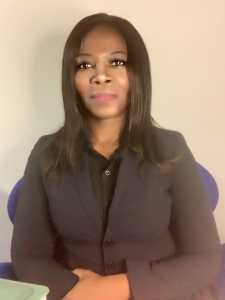 Makhosazane (Makhosi) Edmondson, PhD
Senior Scientist, Janssen R&D
*Sponsored by the Bill & Melinda Gates Foundation
Field of Study: Cardiovascular Medicine
I'm Makhosi Edmondson and I'm a senior scientist at Janssen R&D in Spring House, PA. My journey began in South Africa where I received my PhD in Cardiovascular Medicine from the University of Cape Town before completing postdoctoral research at UNC, Chapel Hill and Georgetown University. I then joined the Pulmonary Arterial Hypertension (PAH) Disease Area Stronghold Discovery Team in CVM Discovery at Johnson & Johnson (Janssen R&D) in November 2018 from the FDA where I evaluated synthetic hemoglobin in cardiac dysfunction, garnering me with over 10 years of PAH/Cardiovascular experience. During my time at Janssen, I have supported various programs through development of key assays that differentiated treatment strategies for PAH. I have also taken on several program leadership roles within CVM Discovery, which resulted in being awarded a Leadership Innovation Award for outstanding achievement in research and development. In my spare time I enjoy traveling, reading, live theatre, crocheting and spending quality time with friends and family.
---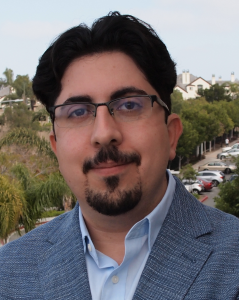 Thomas Farid Martínez, PhD
Assistant Professor, University of California, Irvine
*Sponsored by Geoffrey S. Ginsburg, M.D., Ph.D., Keystone Symposia Board of Directors
Field of Study: Biochemistry & Molecular Biophysics
Thomas was born and raised in the San Fernando Valley area of Los Angeles, CA and is a first-generation college graduate. He received his B.S. in Biological Engineering from MIT and trained in Prof. JoAnne Stubbe's laboratory, where he used chemical approaches to study the mechanism of human ribonucleotide reductase. He then received his PhD in Biochemistry & Molecular Biophysics from Caltech as an NIH NRSA predoctoral fellow under the mentorship of Prof. Peter Dervan. His thesis work focused primarily on characterizing the effects of synthetic DNA binding pyrrole-imidazole polyamides on DNA replication in prostate cancer cells. Thomas then completed his postdoctoral research as an NIH NRSA postdoctoral fellow in Prof. Alan Saghatelian's laboratory at the Salk Institute, where he developed an integrative platform combining ribosome profiling, de novo transcriptome assembly, and mass spectrometry to discover functional small open reading frame-encoded microproteins in the human genome. Currently an Assistant Professor in the Department of Pharmaceutical Sciences at UC Irvine, his research program is focused on identifying, characterizing, and examining the therapeutic potential of novel microproteins involved in tumor progression. His group will address each of these aims through focused mechanistic studies, genome-wide screens of essential microproteins, and interrogation of microprotein interactions with critical cancer proteins. Long term, these studies will enable the development of new therapeutics against discovered targets. As an underrepresented minority and child of immigrants himself, Thomas is passionate about and committed to outreach efforts aimed at increasing the number of students from disadvantaged backgrounds pursuing higher education and careers in STEM fields.
---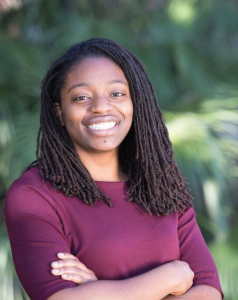 Erika Moore, PhD
Assistant Professor, University of Florida
*The Bei Zhang & Mark Erion Keystone Symposia Fellow
Field of Study: Biomedical Engineering
Dr. Erika Moore is the inaugural Rhines Rising Star Assistant Professor in the Department of Materials Science and Engineering at the University of Florida. She defended her PhD in Biomedical Engineering from Duke University in May of 2018. She earned her bachelor's degree in Biomedical Engineering from Johns Hopkins University in 2013. Dr. Moore's work broadly focuses on understanding how immune cells can be leveraged to enhance tissue regeneration. Ongoing research efforts of the Moore Lab seek to develop materials capable of directing immune cells towards desired clinical outcomes as well as developing in vitro tissue models to profile immune cell interactions in clinically relevant disease settings.
As a black woman, Erika is also a passionate advocate for professional development and financial literacy. She is the co-founder of #BlackInBME, a group organized to offer support to black trainees and faculty in biomedical engineering. She is the founder and president of Moore Wealth Inc., a non-profit created to empower students in financial literacy. Through Moore Wealth, Erika leads seminars in financial literacy and awards scholarships to historically excluded populations of students. Recently acknowledged as Forbes 30 Under 30 in the Healthcare category, Dr. Moore became the first African American woman elected as graduate and professional student Trustee on the Duke University Board of Trustees. Her notable awards include the NIH KL2 Training grant and a Space Research Initiative grant, the NSF Graduate Research Fellowship, and the Ford Foundation Pre-Doctoral Fellowship.

---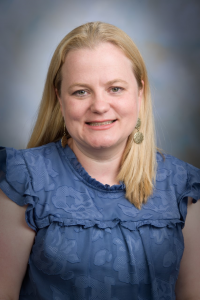 Julie Ann Moreno, PhD
Assistant Professor, Colorado State University/Boettcher Investigator
*Sponsored by the Boettcher Foundation
Field of Study: Neurotoxicology
Dr. Moreno is an Assistant Professor in the Department of Environmental and Radiological Health Sciences at Colorado State University, Fort Collins. She earned her PhD in Cell and Molecular Biology at Colorado State University and was a Career Development Fellow in Neurodegeneration at the Medical Research Council Toxicology Unit in Leicester, United Kingdom. She was also a Postdoctoral Fellow at Prion Research Center at Colorado State University, Fort Collins. Dr. Moreno's research goals are to develop diagnoses and treatments for neurodegenerative protein-misfolding diseases (NPMDs). These diseases like Alzheimer's disease, Parkinson's disease, and rarer prion diseases share common characteristics, which include pathogenic misfolded proteins, glial inflammation, neuronal dysfunction, and death. In her laboratory, she utilizes naturally occurring diseases like cognitive decline in canines and felines as well as laboratory models of neurodegeneration in mice and C. elegans to gain a better understanding of disease progression and phenotypes. Her laboratory also examines how aging plays a role in these diseases as well.
---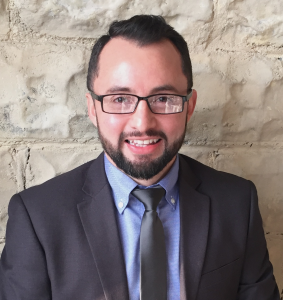 Assistant Professor, University of Minnesota
Field of Study: Cardio-metabolic Disease
Dr. Xavier Revelo is an Assistant Professor in the Department of Integrative Biology & Physiology and Center for Immunology at the University of Minnesota. His laboratory studies the role of the immune system and inflammation in the pathophysiology of cardio-metabolic diseases. Dr. Revelo has a broad background in metabolism, physiology, and immunology and expertise in metabolic inflammation. He trained in the field of immunometabolism where he studied immune mediators of insulin resistance. Since starting his laboratory in 2018, he leads NIH-funded research investigating the mechanisms by which immune cells promote cardio-metabolic diseases such as non-alcoholic fatty liver disease, insulin resistance, and heart failure. Dr. Revelo is an avid long-distance runner who trains year-round for the marathon distance.
---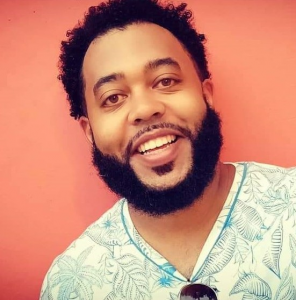 Jonathan (Jon) Silver, PhD
Senior Scientist, AstraZeneca Pharmaceuticals LP
Field of Study: Immunology
I am Jonathan Silver; I have a BS in Biology from UNC-Chapel Hill and a PhD in Immunology from the University of Pennsylvania. As a graduate student at UPenn I studied in the lab of Dr. Chris Hunter, where I investigated the role of the gp130 family of cytokines (IL-6 and IL-27 in particular) in mediating the innate immune response to the parasite Toxoplasma gondii. Following my PhD I did a postdoctoral fellowship at Medimmune working with Dr. Alison Humbles where I studied the role of the alarmin IL-33 in mediating exaggerated anti-viral immune responses in a mouse model of COPD. I also studied functional and phenotypic plasticity in Type 2 innate lymphoid cells. My postdoctoral work culminated in a departmental Golden Pipette award, company-wide Scientific Publication of the Year and a patent application for manipulation of ILC plasticity in COPD exacerbations. I have remained at Medimmune, now AstraZeneca, and am now a Senior Scientist running drug programs centered around prevention of infections in COPD patients, which are a primary driver of acute exacerbations and disease progression in these patients. I am passionate about collaborating with colleagues to get the most out of our science and to drive our programs forward to ultimately help patients living with debilitating conditions.
---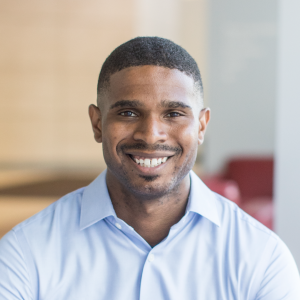 Quinton Smith, PhD
Assistant Professor, University of California, Irvine
*Sponsored by Eli Lilly and Company
Field of Study: Tissue Engineering
Dr. Quinton Smith received his bachelor's degree from the University of New Mexico in Chemical Engineering in 2011 before obtaining his PhD from Johns Hopkins University in Chemical and Biomolecular Engineering in 2017. His graduate work under the mentorship of Dr. Sharon Gerecht focused on using mechanical cues to induce vascular specification from human induced pluripotent stem cells. He continued his postdoctoral training at the Massachusetts Institute of Technology with Dr. Sangeeta Bhatia, focused on creating organoid and microfluidic models of liver tissue. Dr. Smith's predoctoral research was supported by an NIH/NHLBI F-31 and NSF Graduate Research Fellowship. He was named a Siebel Scholar in 2017 and is a member of the Howard Hughes Medical Institute Hanna Gray Fellowship Program.
---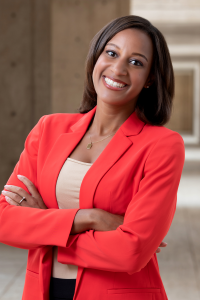 Christina (Christie) Towers, PhD
Assistant Professor, The Salk Institute
*Sponsored by Eli Lilly and Company
Field of Study: Autophagy in Cancer
I am an assistant professor at the Salk Institute of Biological Studies in San Diego, California. After completing my PhD at the University of Colorado, I went on to pursue my post-doctoral studies also at The University of Colorado in Dr. Andrew Thorburn's lab. During this time, I developed unique CRISPR/Cas9 tools to understand the recycling process, autophagy, in cancer cells. My work uncovered novel mechanisms that cancer cells can use to adapt to and circumvent autophagy inhibition. As a post-doc I was awarded a number of fellowships including the American Cancer Society Fellowship as well as the K99/R00 transition award from the NCI. I launched my lab at the Salk this July, and we are excited to dive deeper into cancer cell metabolism and autophagy using optogenetics, single cell tracing, and high-resolution microscopy.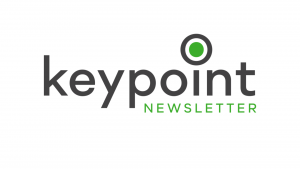 Return to more articles from the December 2021 Keypoint Newsletter
---
About the Author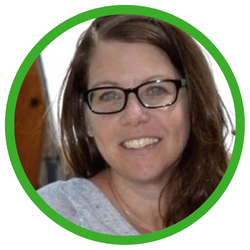 Heather Gerhart
Heather Gerhart earned her MA in Cultural Sustainability from Goucher College and brings an understanding of how social science principles can be brought to bear in support of inclusive program design and development. She has worked in support of Keystone Symposia's Diversity, Equity and Inclusion leadership since the inception of the organization's Diversity in Life Sciences Program in 2007. Previously Keystone Symposia's Sr. Grant Coordinator and Program Analyst, she helped to found, develop, and acquire funding for the Program in response to biomedical workforce development priorities at the National Institutes of Health and the National Science Foundation.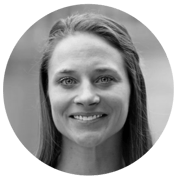 Shannon Weiman earned her PhD in Biomedical Sciences from the University of California, San Diego, specializing in microbiology and immunology. Prior to joining the Keystone Symposia team, she worked as a freelance writer for leaders in academic, industry and government research, including Stanford University's Biomedical Innovation Initiative, the University of Colorado's Biofrontiers Program, UCSF, the FDA and the American Society for Microbiology.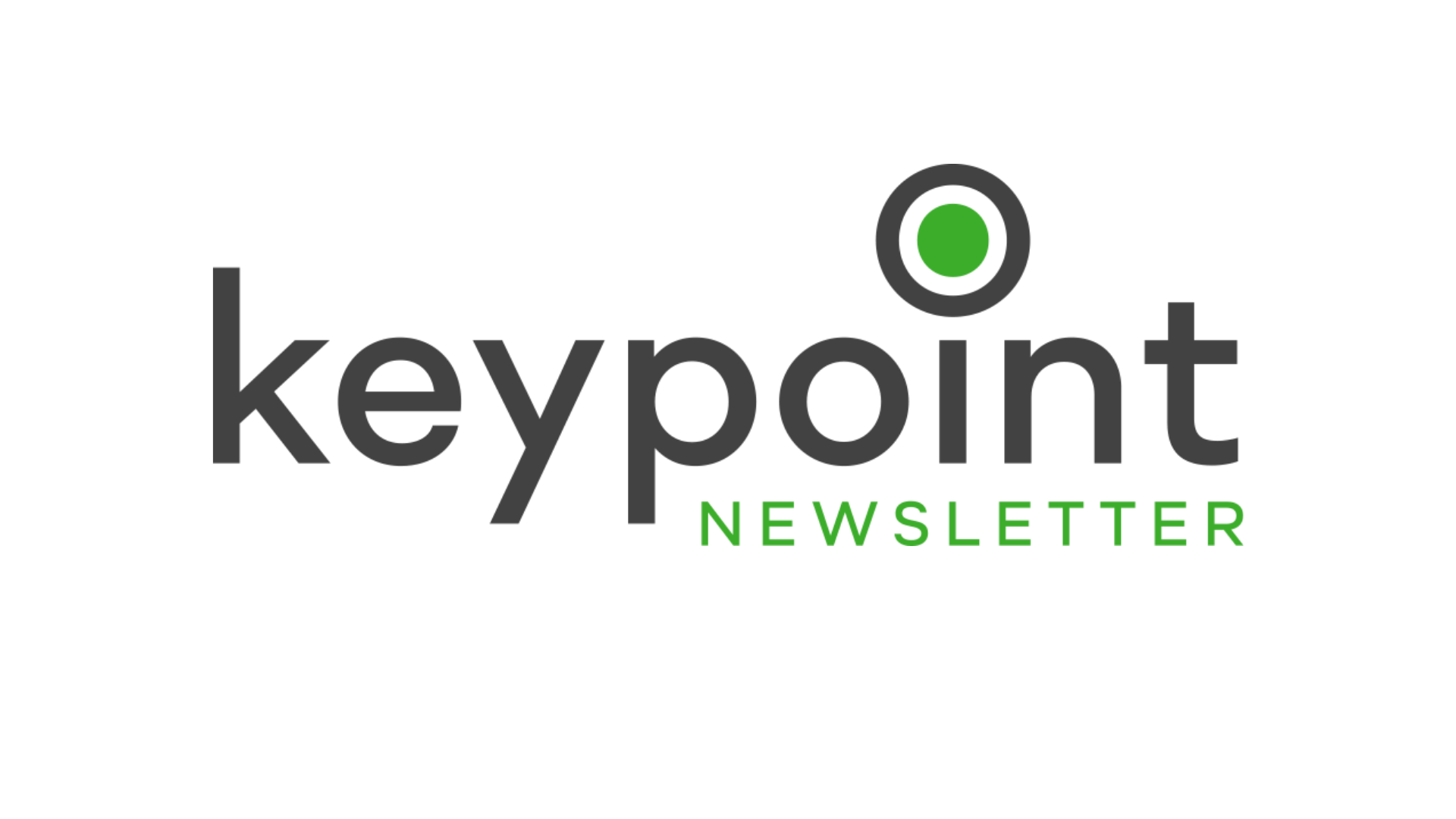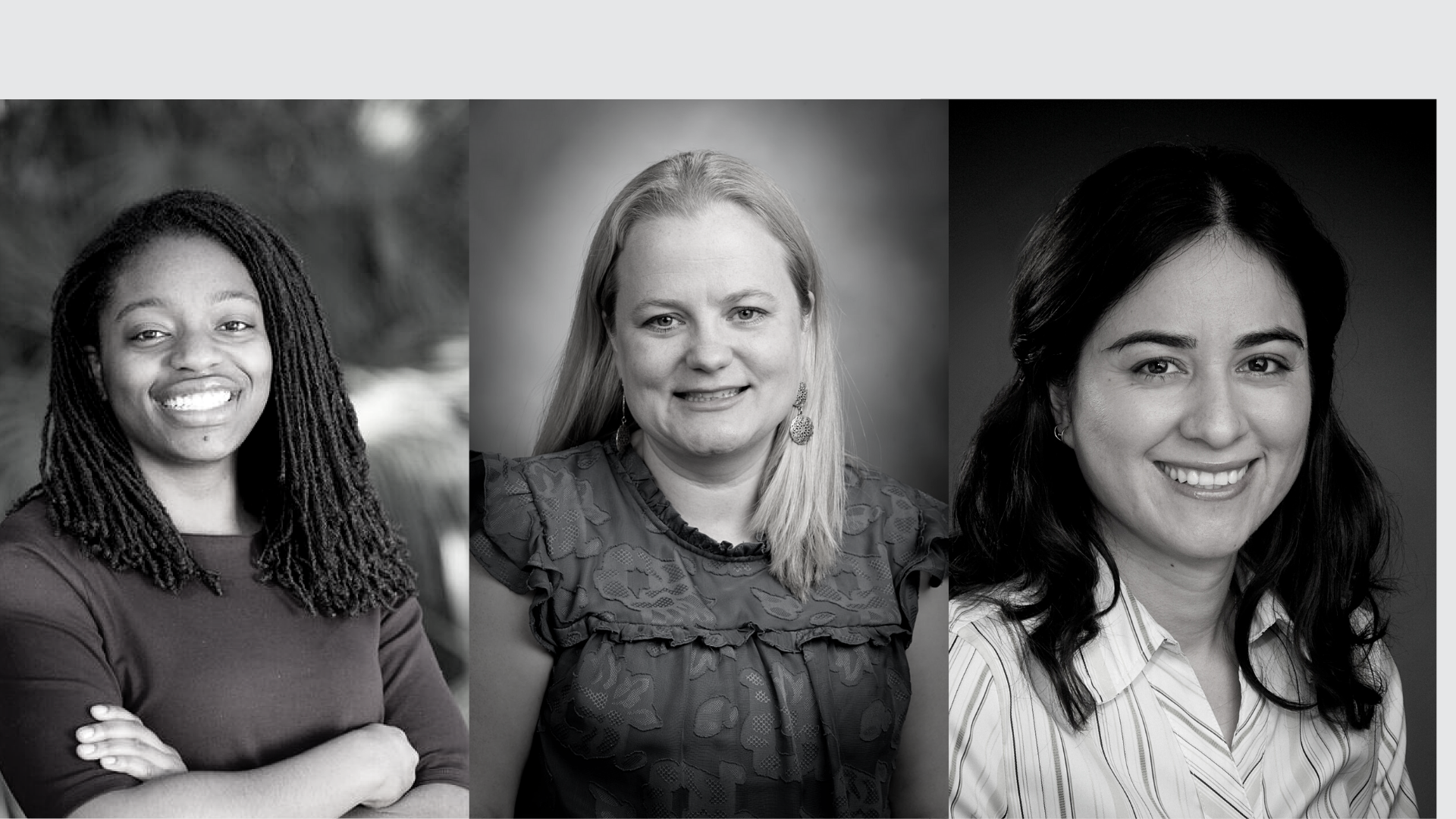 fellows
For Women's History Month, we are highlighting the many inspiring women who are making history in...