Open Box Science (OpenBoxScience.Org) is a registered NGO that organizes free & quality science talks virtually for scientists worldwide. Since 2020, Open Box Science (OBS) has hosted >100 talks with active discussions. All OBS talks and seminars are curated, hosted, and presented by volunteers from our vibrant community, and
Focus on community-driven initiatives of early-career researchers as hosts/presenters for maximizing networking opportunities
Reach a broad international audience, many of which are from developing countries or behind paywalls
Feature emerging research areas of immediate interest, as well as career development, frequently left out in graduate/post-graduate training.
Find out more about Open Box Science, and watch free career development workshops below to find out what it's like to work in biotech, scientific editing or consulting!
Check it out at:
---
Q&A with Open Box Science Co-Founders:
Kuan(-lin) Huang, Jerry (Chih-Chung) Lin & Eugenio Contreras Castillo

How did the idea for Open Box Science come about?
OBS was born during the first COVID-19 lock-down in 2020 when all scientific talks in research institutions and conferences stopped. Kuan recognized the strong but unmet need for scientists in his research group and other places to continue connecting and exchanging ideas and developed the website and format prototypes. This need strongly resonated with his two friends who quickly onboarded as Co-Founders, Jerry and Eugenio. Together with other members from the scientific community, they have developed a series of virtual seminars on genomics, neuroscience, immunology, and beyond that provide scientists first-hand exchanges. Since then, the OBS has covered diverse topics and grown to a worldwide community.
What are the goals of the platform?
OBS provides free talks for scientists to share research and career insights while building a strong community that promotes scientific exchange, openness, and diversity.
What were the challenges in launching the idea, and how did you go about bringing the idea to fruition?
At first, we started seminars with great talks, but people didn't know about us. The initial OBS seminars had as few as seven people, but the discussions were still engaging, and we are really grateful to the early believers. Now, thanks to everyone who spread the word (and please continue to do so), we regularly have over 50 attendees, and regardless of the numbers, the discussion is always very constructive and engaging.
In the course of expanding to a broader range of topics, we found that while some people were interested in hosting their first seminars, they were intimated. The OBS team has simplified the process and offered clear instructions, templates, and training to our community hosts, including regular Host Info Sessions. And everyone who has hosted with OBS has cited the joy of facilitating open science while connecting with scientists in their field.
Now, we are looking to make our efforts more sustainable by providing dedicated OBS community hosts (typically underpaid postdocs) a fellowship, and we would love to collaborate with any organization in making this happen!
What has been the response from the community? Who is your audience?
We have received overwhelmingly positive feedback from the speakers and attendees, and this feedback has helped sustain the momentum by the OBS hosts to continue generating great seminars.
Our virtual and web contents have been accessed by scientists from all six inhabited continents around the world. The OBS audience spans scientists across all levels. To complement other talks and conferences that typically feature already-established scientists, OBS events emphasize active and open discussion among early-career researchers.
How can the community get involved? What roles can they play in the Open box science community?
One can participate in Open Box Science as an attendee, speaker, or host. We are also actively recruiting experienced hosts or science communicators into our core team, which we expect to serve a one-year term.
Please feel free to reach out if you are interested in co-hosting a seminar or joining our team!
What are your goals for the future of the platform?
OBS aims to make its proven channels of scientific communication sustainable by providing postdoc fellowships to outstanding scholars responsible for organizing the seminar on an annual basis. We would love to join forces with any individual or groups who share a similar mission.
What have you learned from the experience/ how has the experience impacted your personal/professional outlook/goals?
Kuan: Power to scientists at all levels & from any corner of the world. Upon starting OBS, I have heard so many wonderful voices across disciplines, cultures, and backgrounds from individuals who did not have a mic. While the scientific community has embarked on efforts to make science more open (ex. Transparent protocols/codes, open access, virtual seminars), we are just at the beginning and scratching the surface. Science will be so much better when we all embrace diversity and openness.
Everyone who has participated in OBS has inspired me to continue driving such systematic changes aside from my research career, empowering the research community's bonding and advancing science together.
Jerry: My involvement in OBS transforms me from a talk attendee to a host. I have been learning and improving the skills of curating and moderating seminars. Being a host is not difficult, but it took me some time to feel comfortable about the process. Now I really enjoy learning science first-hand and meeting like-minded junior researchers- both of which would be beneficial for my professional career.
Eugenio: I have learned how to communicate my ideas in an academic environment. For me organizing and hosting seminars have opened my view on science and particularly have empowered me as a Latin-American student. I am no longer afraid to speak in public, nor ask a question in front of a bigger audience.
OBS seminars have helped me to connect and network with scientists from all over the world, and with the career panels, I am aware of different opportunities I could take after finishing my Ph.D.
Anything else you'd like scientists to know about Open Box Science?
We are active on social media and would love anyone who'd be interested in spreading the news! Please follow us on Twitter (@OpenBoxSci), Facebook, and LinkedIn, and subscribe to our YouTube channel (https://www.youtube.com/channel/UCL6aPvssjS9p0BvH8vayeWw). Please feel free to reach out if you are interested in joining us or have any feedback!
---
OBS Free Career Development Panel Videos
What's it like to work in Biotech?
What's It Like to Consult in Biomedicine?
What's it like to work in Scientific Editing?
Watch more free panels and webinars here:
https://openboxscience.org/archive/
---
About the Founders
Kuan(-lin) Huang
Born and raised in Taiwan, Kuan-lin "Kuan" Huang is now an Assistant Professor of Genetics and Genomic Sciences and PI of the Computational Omics Lab at the Icahn School of Medicine at Mount Sinai. After being the only graduate at Wesleyan University to earn two Honors designations (genetics and conceptual art), he obtained his Ph.D. in Genomics from Washington University in St. Louis. In addition to research, Kuan is the author of the best-selling book "Solve It Yourself" and was a co-founder/CEO of an award-winning genomic start-up, DeepGene. He co-founded and currently serves as the Chief Unboxer of OBS, where he is in charge of organizing genomics seminars and driving new OBS initiatives. Kuan has been an invited speaker at dozens of universities, companies, and conferences. A good day of his life typically involves fabulous people, books, dark chocolate, bubble tea, hiking, surfing, or tennis. And a 20-minute nap.
Eugenio Contreras Castillo
Born and raised in Puebla, Mexico, Eugenio studied biology at the National Autonomous University of Mexico (UNAM). He is currently a PhD student in the Biochemistry Doctoral Program at UNAM. His research is focused on understanding the molecular mechanism in which TGFb regulates inflammation. He is a big advocate of scientific discussion and democratization of science among the Latin-american community. He co-founded two initiatives: Public Journal Club and Open Box Science: both are public and safe spaces for scientific discussion. In Open Box Science, he is in charge of curating Immunology webinars and OBS promotions.
Jerry (Chih-Chung) Lin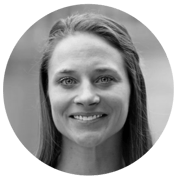 Shannon Weiman earned her PhD in Biomedical Sciences from the University of California, San Diego, specializing in microbiology and immunology. Prior to joining the Keystone Symposia team, she worked as a freelance writer for leaders in academic, industry and government research, including Stanford University's Biomedical Innovation Initiative, the University of Colorado's Biofrontiers Program, UCSF, the FDA and the American Society for Microbiology.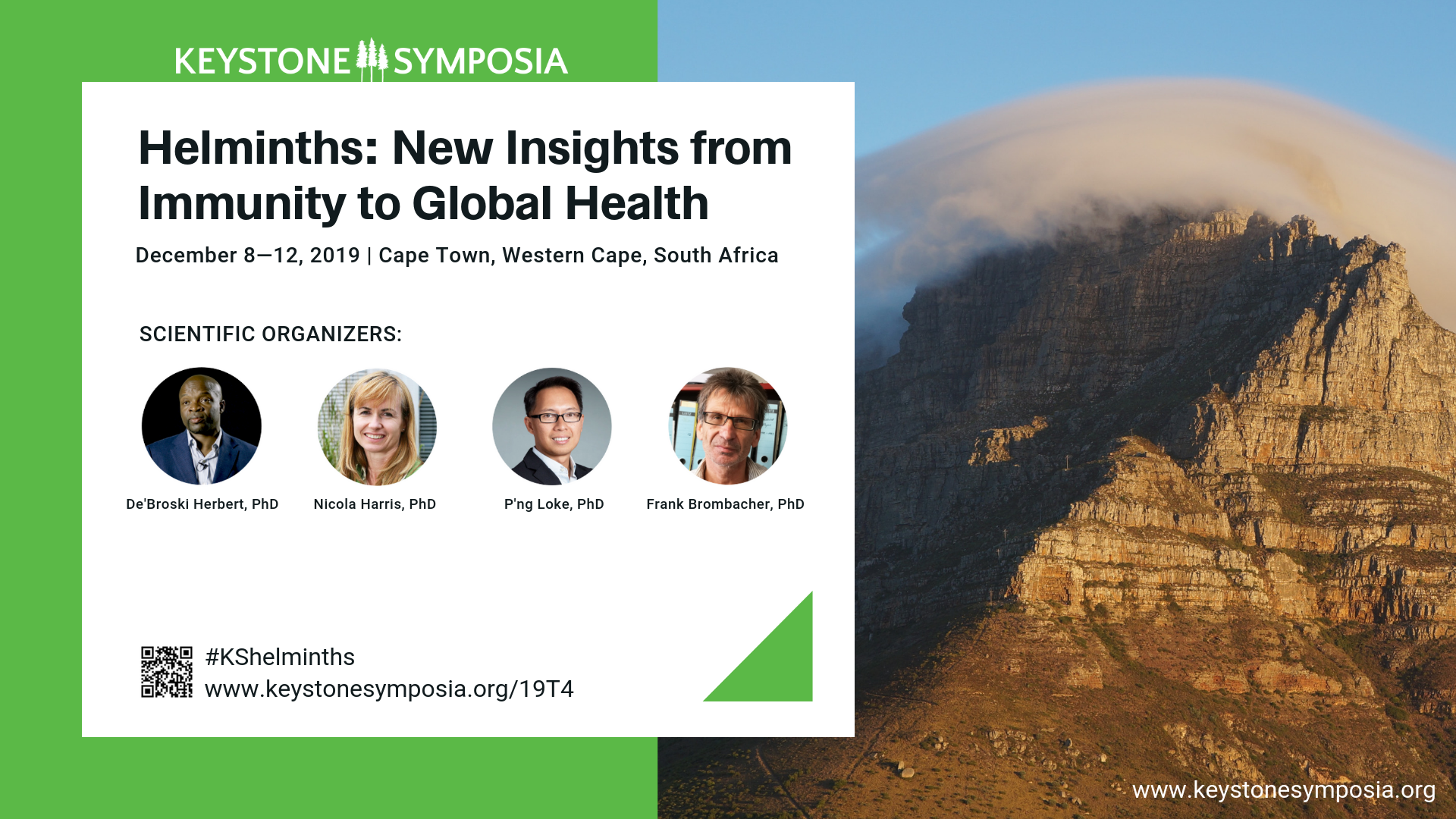 helminths
"Helminths are perhaps the most successful parasites on the planet," says Dr. Nicola Harris,...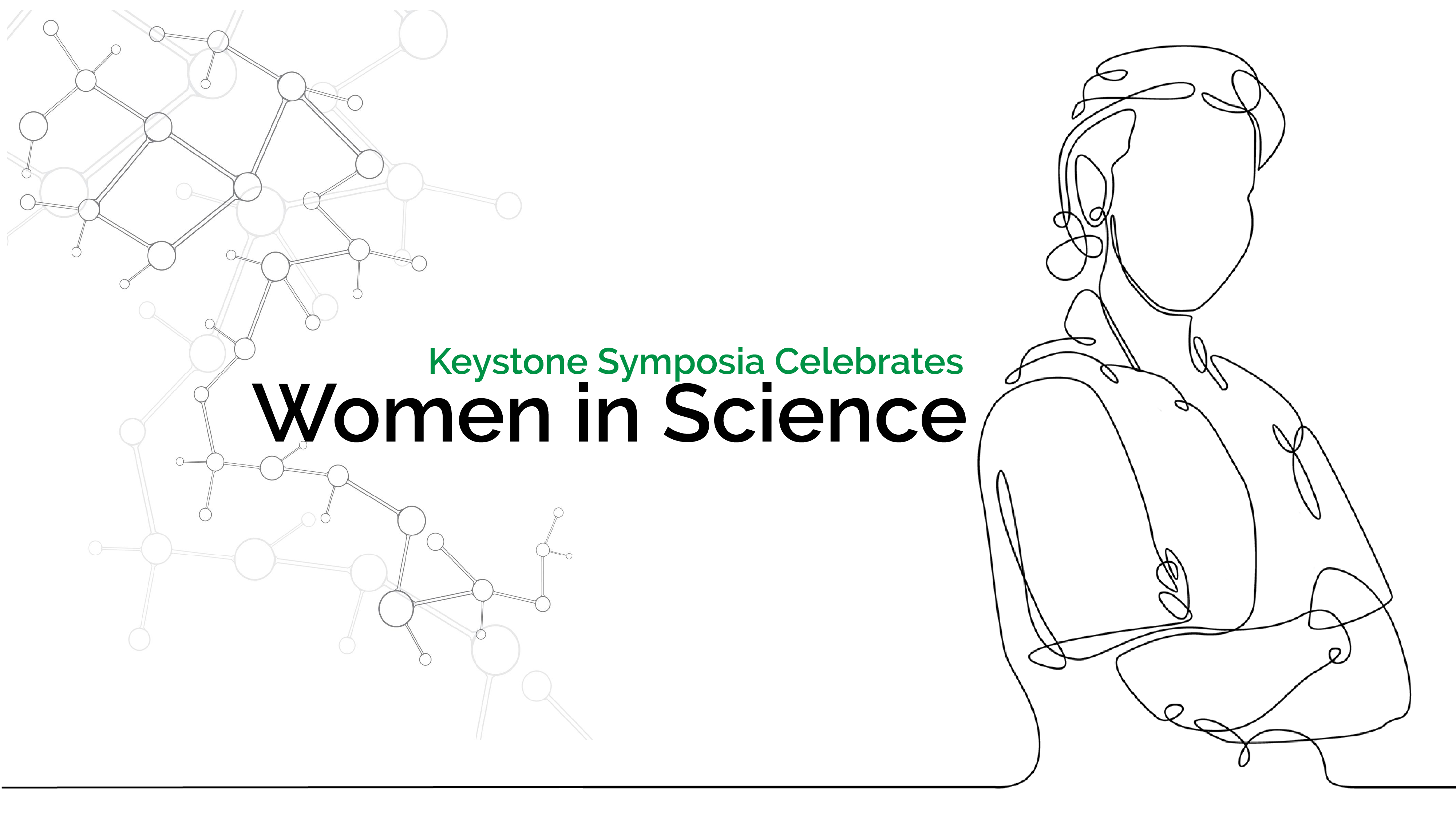 Features
For Women's History Month, we are highlighting the many inspiring women who are making history in...