Keypoint Newsletter: Community News
Congratulations to our Keystone Symposia board members who continue to achieve new heights in their careers. Their display of leadership and visionary insight have earned them the follow accolades and promotions this year:
Dr. Kizzmekia Corbett Named Time Magazine Hero of the Year
Congratulations to KS Fellow Dr. Kizzmekia Corbett for being named Time Magazine Hero of the Year for her efforts to create the Moderna RNA Vaccine against COVID-19. As a Keystone Symposia Fellow in 2018, she presented her work on "Advancing Towards a General Solution for Coronavirus Vaccines" at the Framing the Response to Emerging Virus Infections Keystone Symposia meeting in Hong Kong. Less than two years later, she was at the heart of the NIAID team that brought forth the first vaccine against COVID-19.
We are also pleased to welcome Dr. Corbett as member of the Keystone Symposia Scientific Advisory Board this year!
Excerpt from Time Magazine:
"When the first reports of the new coronavirus emerged from China, Graham and Corbett were confident the technique would work on it, says Corbett: 'All of that knowledge culminated to the point where we said, O.K., we know how to design a really good vaccine, because we've been doing this for six years.' All they needed was the genetic code for SARS-CoV-2…

On Jan. 10, Chinese scientists published the sequence of the new virus, and the team got to work. 'Dr. Graham and I had discussed exactly how we would maneuver in that moment, so once the sequence came out, we knew exactly what we would do,' says Corbett. 'We knew where to make the mutations in the spike protein [to stabilize it] and we knew the type of platform we would like to make the vaccine with, which was the mRNA platform with Moderna. So we really had a plan.'"…
Watch our KSQA interview with Dr. Corbett during June 2020, at the height of the COVID vaccine development efforts!

Dr. Dale Abel Accepts New Position as Chair of Medicine at UCLA
Congratulations to KS Board of Directors member Dr. Dale Abel on his new position as Chair of Medicine at the David Geffen School of Medicine at UCLA and executive medical director of the UCLA Health System's Department of Medicine.
"To say Dr. Abel has made an impact on University of Iowa Health Care would be a major understatement," says Brooks Jackson, MD, MBA, UI vice president for medical affairs and the Tyrone D. Artz Dean of the Carver College of Medicine. "He has played such an important part in our growth and success in recent years, not only in terms of patient care revenue and external research funding, but also in areas such as faculty recruitment, training and mentorship, and service to national organizations as a representative of UI Health Care and the University of Iowa. He's also maintained his own highly productive research program and helped raise Iowa's national profile in diabetes research. He's been a great asset to our institution, and we wish him the best in his new role."
Hear about Dr. Abel's career trajectory in this exclusive KSQA interview!
Dr. Juleen Zierath is Knighted
Congratulations to Board of Directors member Dr. Juleen Zierath for being appointed Knight of the Riddersson Order of the Dannebrog! The honor is bestowed by Denmark on those who have demonstrated meritorious civil service, for their contributions to the arts, science or business. We hope to see her wearing her medal of honor at our next Diabetes meeting!
Dr. Zierath shares her insights into the field of diabetes research and the meeting she organized last year
Geoff Ginsburg Selected to Lead NIH's "All of Us" Research Program
Congratulations to Board of Directors Member Dr. Geoff Ginsberg for his new role leading the NIH's "All of Us" Research Program. "All of Us" aims to accelerate the path towards precision medicine for all by enlisting one million people of diverse backgrounds in the US to contribute their data for research. By integrating biological, environmental and lifestyle information from diverse participants, the program will identify novel targeted prevention and treatment strategies, particularly for those who are typically underrepresented in biomedical research.
"Geoff has led significant scientific and clinical discoveries in precision medicine, but perhaps more importantly, his leadership has provided a roadmap for impactful integration of this novel field throughout health care," said Josh Denny, MD, MS, chief executive officer of "All of Us" Research Program.

"We are on the cusp of realizing the full potential of precision medicine, with the "All of Us" Research Program enabling this paradigm shift," said Ginsburg. "I'm excited to be at the forefront of this effort, working alongside participants, partners, researchers, and the NIH scientific community to continue to demonstrate the impact of this collaborative effort."
Hear Dr. Ginsburg discuss the precursors of this program and rallying the community to accelerate precision medicine in this KSQA interview from 2018
Dr. Vishva Dixit Receives Vilcek Foundation Prize
Congratulations to KS Scientific Advisory Board Member and Chair of the Fifty Forward Campaign Committee Dr. Vishva Dixit on being awarded the 2022 Vilcek Prize in Biomedical Science. These awards recognize and celebrate the extraordinary contributions of immigrant professionals in biomedical science and in the arts and humanities in the United States.
Dr. Dixit received the Vilcek Prize in Biomedical Science for his groundbreaking discoveries on the mechanism of apoptosis and for his research into the cellular and molecular processes that drive inflammatory signaling. Read the Vilcek Foundation announcement here!
Watch this KSQA flashback to 2012, where Dr. Dixit foreshadows his revolutionary insights into inflammatory signaling and shares his vision for driving the field forward!
Hear how Keystone Symposia shaped Dr. Dixit's research over the years
Do you have exciting news?
Share your latest achievements, publications etc. with the Keystone Symposia community by posting your news to social media with the hashtag:
#KSCommunity
---

Return to more articles from the December 2021 Keypoint Newsletter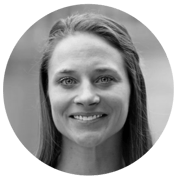 Shannon Weiman earned her PhD in Biomedical Sciences from the University of California, San Diego, specializing in microbiology and immunology. Prior to joining the Keystone Symposia team, she worked as a freelance writer for leaders in academic, industry and government research, including Stanford University's Biomedical Innovation Initiative, the University of Colorado's Biofrontiers Program, UCSF, the FDA and the American Society for Microbiology.