Celebrating Black History & Juneteenth at Keystone Symposia
In honor of Black History and Juneteenth, we celebrate 36 inspiring Keystone Symposia Fellows who are shaping the future of life science discovery. From rising stars to leaders in the biomedical and biological research community, these Black scientists are integral members of the Keystone Symposia Community. Their involvement as speakers and organizers of our conferences, as mentors to current Fellows, and as strategic advisors on our Board of Directors and Scientific Advisory Board advances our mission to promote inclusive excellence in the life sciences. We are honored for the opportunity to showcase their scientific contributions and hope you will join us in celebrating their achievements this month and every month of the year. Together we can build a future where biomedical and biological research encompasses and serves the interests of diverse populations.
#BlackHistoryMonth
#Juneteenth
---
Christina Towers, PhD
Assistant Professor, The Salk Institute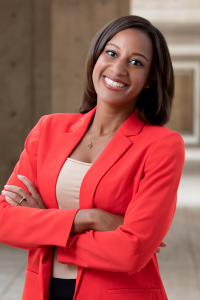 I am an assistant professor at the Salk Institute of Biological Studies in San Diego, California. After completing my PhD at the University of Colorado, I went on to pursue my post-doctoral studies also at The University of Colorado in Dr. Andrew Thorburn's lab. During this time, I developed unique CRISPR/Cas9 tools to understand the recycling process, autophagy, in cancer cells. My work uncovered novel mechanisms that cancer cells can use to adapt to and circumvent autophagy inhibition. As a post-doc I was awarded a number of fellowships including the American Cancer Society Fellowship as well as the K99/R00 transition award from the NCI. I launched my lab at the Salk this July and we are excited to dive deeper into cancer cell metabolism and autophagy using optogenetics, single cell tracing, and high-resolution microscopy.
In the Towers lab we study cellular recycling processes in cancer cells. In one such mechanism – Autophagy – double membrane vesicles target cytoplasmic material for degradation via the lysosome. This process is important in many cancer cells as they must be able to recycle their own nutrients to support cellular metabolism when growing in nutrient poor environments like a solid tumor. Moreover, autophagy is also important for clearing damaged organelles and other macromolecules to maintain cellular homeostasis. Pharmacological agents to target these pathways are moving forward in clinical trials to treat a variety of different types of cancer, however initial results have been lukewarm. We discovered that cancer cells can adapt to autophagy inhibition and co-opt other cellular processes to survive. We are interested in the specific mechanisms autophagy-dependent cancer cells can employ to maintain organelle homeostasis and generate nutrients when autophagy is blocked. In particular, how can cancer cells avoid the buildup of damaged proteins or mitochondria – two molecules autophagy is necessary for the clearance of – when autophagy is inactivated? How do cancer cells adapt in this context? Do these mechanisms of adaptation predict patient response to autophagy inhibition? Can we target these adaptations to improve cancer patient outcome? Fellows Class of 2022
I would not be where I am today without fantastic mentors during my PhD and Post-Doc studies. These experiences have strongly shaped my views on mentorship today. I am deeply committed to being an attentive, compassionate, and encouraging mentor to my own trainees to help them achieve their unique career goals. But I also recognize that as junior PI, I am still in need of strategic mentorship. This can be much harder to find at this level of my career than when mentorship was more structured during my PhD studies for example. The Keystone Fellows program has been fantastic in providing a structured mentorship program for me and I am so grateful for this opportunity."
https://www.salk.edu/scientist/christina-towers/
See Dr. Towers present her work at the upcoming Keystone Symposia:
---
Quinton Smith, PhD
Assistant Professor, University of California, Irvine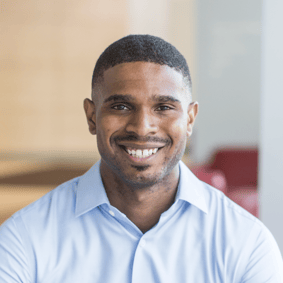 Dr. Quinton Smith received his bachelor's degree from the University of New Mexico in Chemical Engineering in 2011 before obtaining his Ph.D. from Johns Hopkins University in Chemical and Biomolecular Engineering in 2017. His graduate work under the mentorship of Dr. Sharon Gerecht focused on using mechanical cues to induce vascular specification from human induced pluripotent stem cells. He continued his postdoctoral training at the Massachusetts Institute of Technology with Dr. Sangeeta Bhatia, focused on creating organoid and microfluidic models of liver tissue. Dr. Smith's predoctoral research was supported by an NIH/NHLBI F-31 and NSF Graduate Research Fellowship. He was named a Siebel Scholar in 2017 and is a member of the Howard Hughes Medical Institute Hanna Gray Fellowship Program. Fellows Class of 2022
https://engineering.uci.edu/users/quinton-smith
---
Makhosi Edmondson, PhD
Senior Scientist, Janssen R&D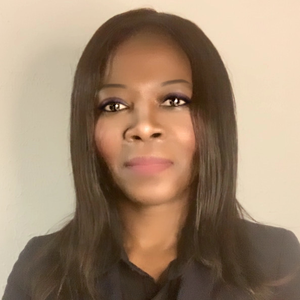 I'm Makhosi Edmondson and I'm a senior scientist at Janssen R&D in Spring House, PA. My career journey began in South Africa where I received my Ph.D. in Cardiovascular Medicine from the University of Cape Town (ranking #1 in Africa) before completing postdoctoral research at UNC, Chapel Hill and Georgetown University. I then joined the Pulmonary Arterial Hypertension (PAH) Disease Area Stronghold Discovery Team in CVM at Johnson & Johnson (Janssen R&D) in November 2018 from the CBER Division at the FDA where I evaluated synthetic hemoglobins in cardiac dysfunction and mitochondrial bioenergetics, garnering me with over 10 years of PAH/Cardiovascular experience. During my time at Janssen, I have supported various programs through development of key in vitro and in vivo assays that differentiate treatment strategies for PAH, alpha-1-antitrypsin deficiency and IPF. I have also taken on several program leadership roles which resulted in being awarded the Leadership Innovation Award for outstanding achievement in research and development. I was recently nominated for a role as a rotating lead team member for the PAH disease area stronghold beginning January 2022.
I'm passionate about driving innovation that improves the lives of patients through solving scientific challenges. In my spare time I enjoy traveling, reading, stage theatre productions, crocheting and spending quality time with friends and family. Fellows Class of 2022
---
Erika Moore, PhD
Assistant Professor, University of Florida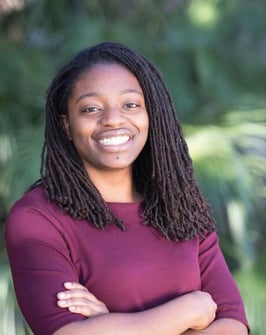 Dr. Erika Moore is the inaugural Rhines Rising Star Assistant Professor in the Department of Materials Science and Engineering at the University of Florida. She defended her Ph.D. in Biomedical Engineering from Duke University in May of 2018. She earned her Bachelor's degree in Biomedical Engineering from Johns Hopkins University in 2013. Dr. Moore's work broadly focuses on understanding how immune cells can be leveraged to enhance tissue regeneration. Ongoing research efforts of the Moore Lab seek to develop materials capable of directing immune cells towards desired clinical outcomes as well as developing in vitro tissue models to profile immune cell interactions in clinically relevant disease settings.
As a black woman, Erika is also a passionate advocate for professional development and financial literacy. She is the co-founder of #BlackInBME, a group organized to offer support to black trainees and faculty in biomedical engineering. She is the founder and president of Moore Wealth Inc., a non-profit created to empower students in financial literacy. Through Moore Wealth, Erika leads seminars in financial literacy and awards scholarships to historically excluded populations of students. Recently acknowledged as Forbes 30 Under 30 in the Healthcare category, Dr. Moore became the first African American woman elected as graduate and professional student Trustee on the Duke University Board of Trustees. Her notable awards include the NIH KL2 Training grant and a Space Research Initiative grant, the NSF Graduate Research Fellowship, and the Ford Foundation Pre-Doctoral Fellowship. Fellows Class of 2022
https://mse.ufl.edu/people/name/erika-moore/
---
Jonathan Silver, PhD
Senior Scientist, AstraZeneca Pharmaceuticals LP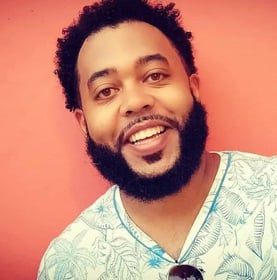 I am Jonathan Silver, I have a BS in Biology from UNC-Chapel Hill and a PhD in Immunology from the University of Pennsylvania. As a graduate student at UPenn I studied in the lab of Dr. Chris Hunter, where I investigated the role of the gp130 family of cytokines (IL-6 and IL-27 in particular) in mediating the innate immune response to the parasite Toxoplasma gondii. Following my PhD I did a postdoctoral fellowship at Medimmune working with Dr. Alison Humbles where I studied the role of the alarmin IL-33 in mediating exaggerated anti-viral immune responses in a mouse model of COPD. I also studied functional and phenotypic plasticity in Type 2 innate lymphoid cells. My postdoctoral work culminated in a departmental Golden Pipette award, company-wide Scientific Publication of the Year and a patent application for manipulation of ILC plasticity in COPD exacerbations. I have remained at Medimmune, now AstraZeneca, and am now a Senior Scientist running drug programs centered around prevention of infections in COPD patients, which are a primary driver of acute exacerbations and disease progression in these patients. I am passionate about collaborating with colleagues to get the most out of our science and to drive our programs forward to ultimately help patients living with debilitating conditions. Fellows Class of 2022
---
Tenure-Track Principal Investigator, NIBIB, National Institutes of Health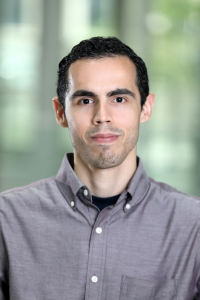 Dr. Cartagena-Rivera received a bachelor's degree in Mechanical Engineering from the University of Puerto Rico and his PhD in Mechanical Engineering from Purdue University. He completed a Post-Doctoral IRTA Fellowship in the National Institute on Deafness and Other Communication Disorders at the National Institutes of Health. He is now an Earl Stadtman (Tenure-Track) Principal Investigator and Chief of the Section on Mechanobiology at the National Institute of Biomedical Imaging and Bioengineering, where his laboratory research focuses on understanding the cellular and tissue molecular-mechanical self-organization regulation and development of advanced Atomic Force Microscopy tools for cancer biology and hearing research. In 2019 he received the prestigious NIH Distinguished Scholars Program award. His research interests lie in diverse and multidisciplinary scientific fields including biomedical engineering, biophysics, cellular and tissue micro/nano mechanics, hearing mechanics, and cellular biology. Fellows Class of 2022
https://www.nibib.nih.gov/labs-at-nibib/section-mechanobiology
---
Tamia Harris-Tryon, MD, PhD
Assistant Professor, University of Texas Southwestern Medical Center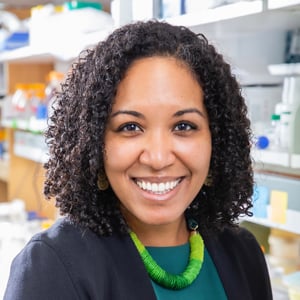 Dr. Harris-Tryon received her M.D. and Ph.D. degree in Cellular and Molecular from the Medical Scientist Training Program at Johns Hopkins School of Medicine. She completed an Internship in Internal Medicine at University of Maryland/Mercy Medical Center followed by residency training in Dermatology at Johns Hopkins Hospital. After completing her clinical training, Dr. Harris-Tryon returned to the bench completing a postdoctoral fellowship in the laboratory of Dr. Lora Hooper in the department of Immunology at University of Texas Southwestern Medical Center. Dr. Harris-Tryon is board certified by the American Board of Dermatology and sees patients in the Dermatology clinics at UTSW and at Parkland.

Dr. Harris's scientific contributions began at Johns Hopkins, where she completed her Ph.D. thesis project in the laboratory of Charles J. Lowenstein. Her thesis work explored the function of the most highly expression microRNA in endothelial cells, miR-126. This work established that miR-126 alters the expression of the adhesion molecule VCAM-1 and thus plays a role in vascular inflammation. A second article showed key transcription factors involved in the regulation of miR-126.

During her postdoctoral training Dr. Harris-Tryon created a unique research platform to explore the role that the microbiota plays in regulating the skin immune system. Her work has elucidated a novel skin antimicrobial protein in skin that requires vitamin A in the diet for expression. Fellows Class of 2020
https://www.utsouthwestern.edu/labs/harris-tryon/
---
Breann Brown, PhD
Assistant Professor, Vanderbilt University School of Medicine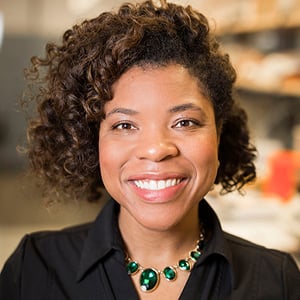 Dr. Brown was born and raised in the DC metro area (PG County!). She received her Ph.D. from Brown University with Dr. Rebecca Page where she investigated protein pairs that play a role in bacterial multidrug tolerance and chronic biofilm infections. She then completed her postdoctoral training at MIT Department of Biology with Dr. Tania A. Baker where she used X-ray crystallography and biochemical techniques to study mechanisms of protein assembly in both bacteria and human metabolic systems. Arriving at Vanderbilt in 2019, her lab uses structural biology to understand how mitochondrial proteins assemble to maintain human health. Fellows Class of 2020
https://medschool.vanderbilt.edu/biochemistry/person/breann-brown/
NIH New Innovator Award Recipient 2021!
---
Denise Okafor, PhD
Assistant Professor, Pennsylvania State University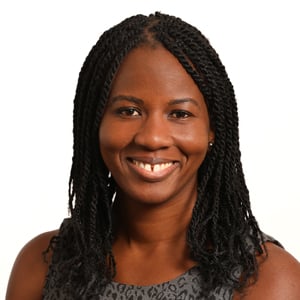 Denise Okafor received her B.S. in biomedical chemistry from Oral Roberts University. She earned an M.S. in chemistry and a Ph.D. in biochemistry at Georgia Institute of Technology. Her dissertation research was focused on the metallobiochemistry of RNA, investigating RNA folding and function as mediated by divalent cations magnesium and iron. Her postdoctoral research in the Ortlund lab at Emory University was focused on nuclear receptors, a family of ligand-regulated transcription factors. She used molecular dynamics simulations to investigate the mechanisms underlying ligand activation in nuclear receptors. As an NIH-IRACDA postdoctoral fellow, Denise also taught at Morehouse and Spelman colleges in Atlanta. Fellows Class of 2020
https://science.psu.edu/bmb/people/cdo5093
See Dr. Okafor present her work at this upcoming Keystone Symposia:
---
Michael Burton, PhD
Assistant Professor, University of Texas, Dallas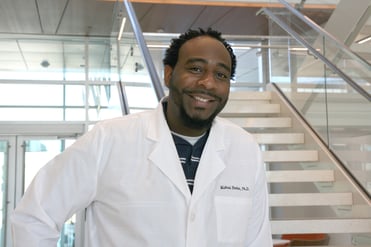 Dr. Burton is a new Assistant Professor whose research focuses on how the immune system modulates peripheral sensory neurons to regulate pain and energy homeostasis. Michael received his BS and PhD in Animal Sciences with a focus on Immunophysiology and Behavior at the University of Illinois at Urbana-Champaign. He then moved to Dallas, TX to begin his postdoctoral fellowship work in the Department of Hypothalamic Research at UT Southwestern Medical Center. There Michael gained skills in molecular genetics, neuroendocrinology, and neuroanatomy; in studies that focused on how peripheral ganglia recognized dietary components.
He then moved to the UT-Dallas campus to focus on how immune cells influence the transition to chronic pain. It was the fusion of these 2 experiences that formed the basis of a recently awarded NIH-Transition-to-Faculty Award. He believes in order to traverse the gap between basic research and clinical application to the patient, we must realize and appreciate pre-clinical research. He is excited at the notion to play a role in this process, and help humankind through his research in pain development, depression, and metabolic disorders that we deal with every day. Fellows Class of 2018
https://profiles.utdallas.edu/michael.burton
---
Kizzmekia Corbett, PhD
Assistant Professor, Harvard T.H. Chan School of Public Health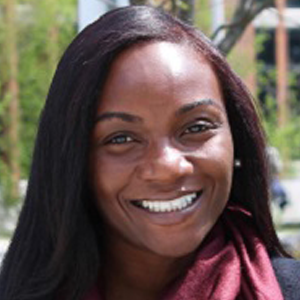 Dr. Corbett uses her viral immunology expertise to propel novel vaccine development for pandemic preparedness, including mRNA-1273, a leading vaccine against SARS-CoV-2. The vaccine concept incorporated in mRNA-1273 was designed by Dr. Corbett's NIH team from viral sequence and rapidly deployed to industry partner, Moderna, Inc., for Phase 1 clinical trial, which unprecedently began only 66 days from viral sequence release. mRNA-1273 was shown to be 94.1% effective in Phase 3 trial and is authorized for use in multiple countries. Alongside mRNA-1273, Dr. Corbett boasts a patent portfolio which also includes universal coronavirus and influenza vaccine concepts and novel therapeutic antibodies. In all, she has over 15 years of experience studying dengue virus, respiratory syncytial virus, influenza virus, and coronaviruses, garnering several prestigious awards, such as the Benjamin Franklin Next Gen Award and the Salzman Memorial Award in Virology. Combining her research goals with her knack for mentorship, Dr. Corbett invests much of her time in underserved communities as an advocator of STEM education and vaccine awareness. Fellows Class of 2018
https://www.hsph.harvard.edu/profile/kizzmekia-s-corbett/
**Watch our KSQA interview with Dr. Corbett about her work developing the Moderna COVID-19 vaccine HERE!**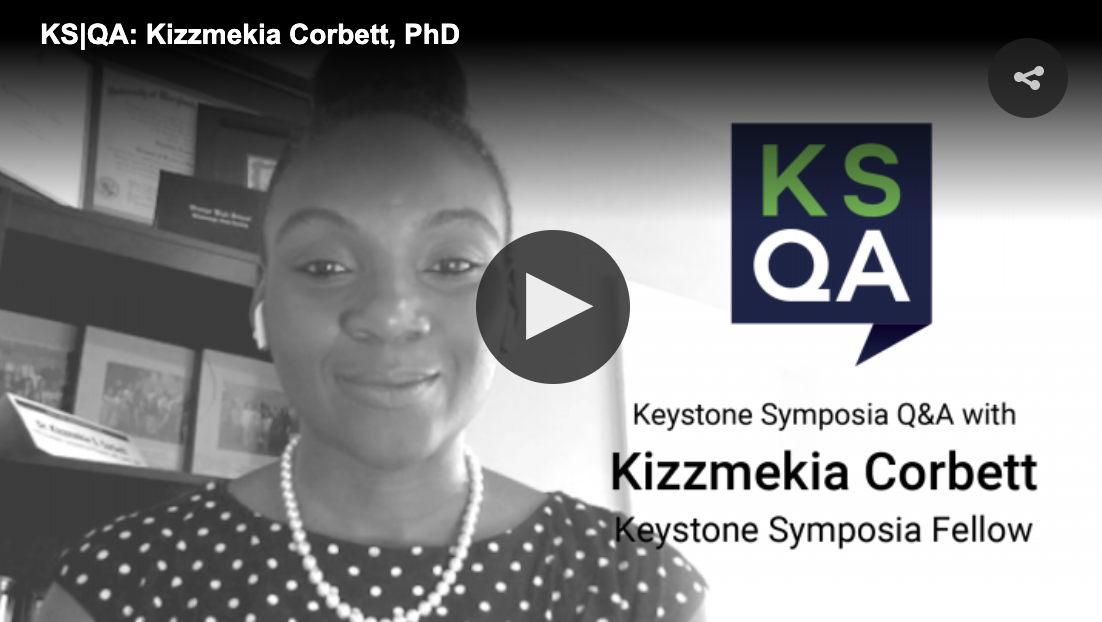 See Dr. Corbett present her work at these upcoming Keystone Symposia!
---
Samira Musah, PhD
Assistant Professor, Duke University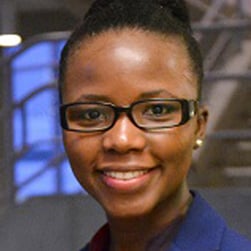 The Musah Lab is interested in understanding how molecular signals and biophysical forces can function either synergistically or independently to guide organ development and physiology, and how these processes can be therapeutically harnessed to treat human disease. Given the escalating medical crisis in nephrology as growing number of patients suffer from kidney disease that can lead to organ failure, the Musah Lab focuses on engineering stem cell fate for applications in human kidney disease, extra-renal complications, and therapeutic development. Dr. Musah's research interests include stem cell biology and regenerative medicine, molecular and cellular basis of human organ development and disease progression, organ engineering, patient-specific disease models, biomarker identification, therapeutic discovery, tissue and organ transplantation, microphysiological systems including Organ Chips (organs-on-chips) and organoids, matrix biology, mechanotransduction and disease biophysics. Fellows Class of 2018
https://bme.duke.edu/faculty/samira-musah
See Dr. Musah present her work at these upcoming Keystone Symposia!
---
Evan Scott, PhD
Assistant Professor, Northwestern University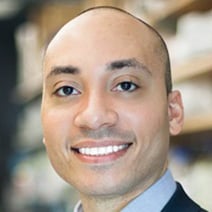 The overall research objective of my laboratory is to investigate the basic inflammatory and immunological processes contributing to diverse pathologies and develop targeted therapeutic approaches using engineering- and materials-based strategies. More specifically, we aim to achieve controlled elicitation or suppression of the immune system via the rational design of delivery systems that target key inflammatory cell populations. We approach this by synthesizing, assembling and testing in vivo a range of nanostructures loaded with strategically selected combinations of immunostimulants. By validating our immunostimulatory nanomaterials in mouse models for heart disease, cancer, and Chagas disease, we intend to demonstrate therapeutic immunomodulation based on the rational design of synthetic materials. Class of 2018
https://www.mccormick.northwestern.edu/research-faculty/directory/profiles/scott-evan.html
---
Roslyn Nicole Crowder, PhD
Associate Professor, Stetson University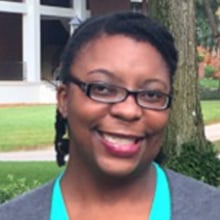 Roslyn Crowder, PhD, is a molecular cell biologist with expertise in death receptor-mediated cell death. She comes to Stetson University from Penn State's Hershey Medical Center, where she recently completed her postdoctoral research examining mechanisms of resistance to TRAIL-induced apoptosis in human non-malignant cells. Fellows Class of 2018
https://www.stetson.edu/other/faculty/roslyn-crowder.php
---
Yava Jones-Hall, DVM, PhD, DACVP
Associate Professor, Texas A&M University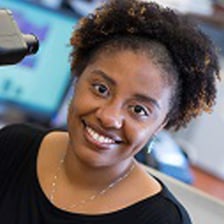 I am an Experimental Veterinary Pathologist. As an experimental veterinary pathologist, I collaborate with investigators that utilize a variety of animal models including, but not limited to, those that recapitulate infection, cancer, nutrition/metabolic-related diseases, toxicological pathology or inflammation in multiple organ systems and in multiple species. Fellows Class of 2018
https://vetmed.tamu.edu/person/11720/
---
Glenn Simmons, Jr., PhD
Professor, Cornell University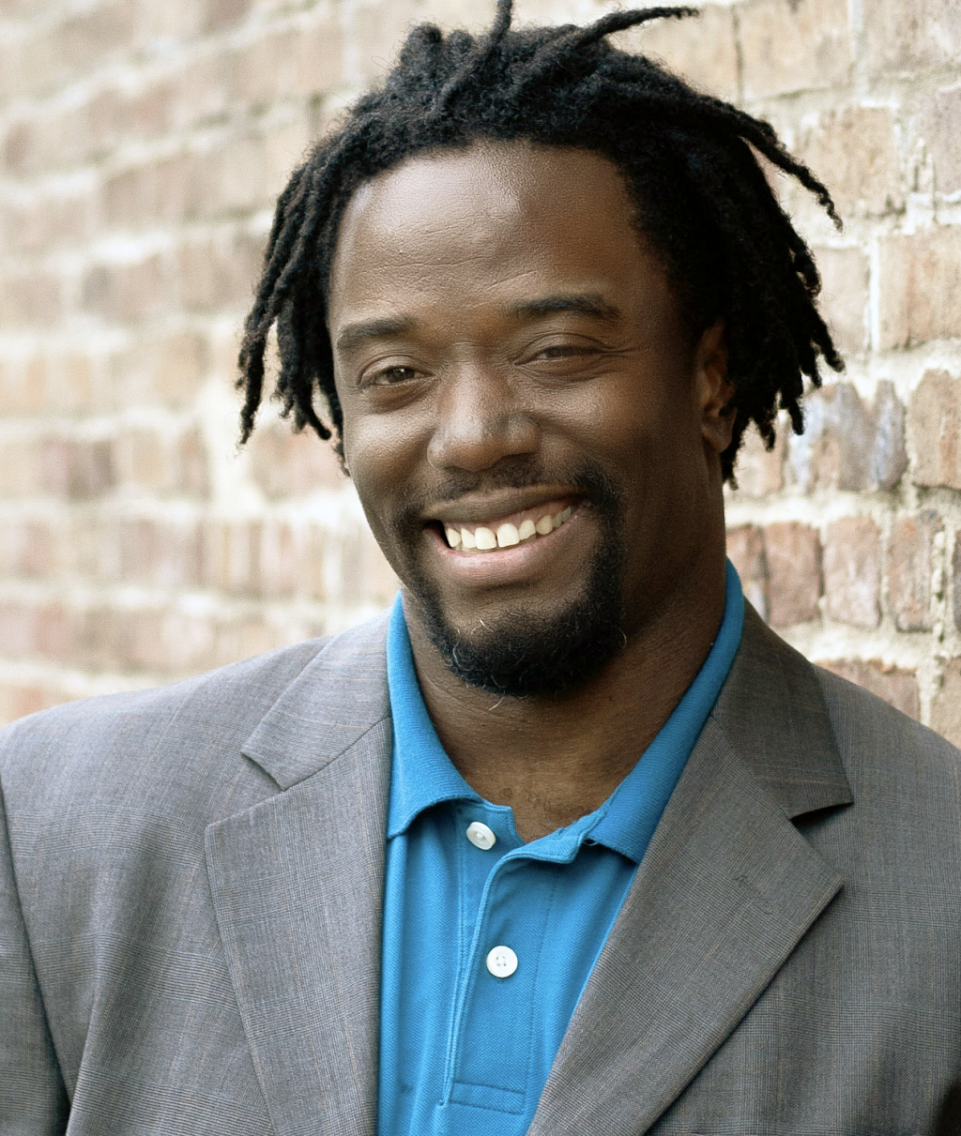 Professor Glenn E. Simmons, Jr., PhD, is a cancer investigator and award-winning spoken word artist. As a Professor of Cancer Biology in the Department of Biomedical Sciences at Cornell University, his work as a molecular biologist focuses on understanding the connection between inflammation and cancer and the disparities of cancer diagnoses and treatment in communities of color.
Over the course of the COVID-19 pandemic, he has focused his investigative efforts to test wastewater samples from wastewater plants in several communities in Minnesota, to assist in identifying and tracking asymptomatic outbreaks. In 2020, before joining Cornell he was named Outstanding Junior Mentor of the Year from the University of Minnesota Clinical and Translational Science Institute, one of approximately 60 medical research institutions working together to improve the way clinical and translational research is conducted nationwide, enhancing its efficiency and quality.
A gifted orator, Simmons uses his storytelling skills to bring forth personal narratives, legacy and his origin story. He has received top honors from both regional and national spoken word events. He routinely delivers keynote addresses and presentations across the medical community, corporations and non-profit organizations. Simmons believes the key to inspiring Black communities and particularly, young men and boys, is through representation and creating a love of science. Through mentoring across a wide array of organizations, Simmons' gift for oration and explanation inspires curiosity and confidence in his pupils. Fellows Class of 2017
https://www.glennsimmons.com/about-dr-simmons
---
Michael D.L. Johnson, PhD
Assistant Professor, University of Arizona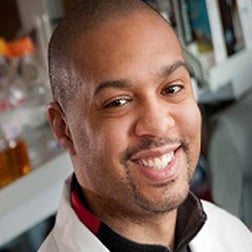 Michael D. L. Johnson received his bachelors from Duke University. He obtained a Ph.D. in Biochemistry and Biophysics from the University of North Carolina at Chapel Hill, where he studied the effects of calcium on bacterial motility and attachment under the mentorship of Matthew Redinbo. For his postdoctoral training, Michael Johnson went to St. Jude Children's Research Hospital in order to work with Jason Rosch on metal homeostasis of Streptococcus pneumoniae and subsequently with Douglas Green on the mechanisms of LC3-associated phagocytosis. Michael Johnson joined the faculty of the University of Arizona in 2016.

Metals serve as vital nutrients to all biological systems. The overall goal of my laboratory is to investigate how bacteria maintain homeostasis within the metal milieu. This goal involves determining how metals are processed, the orchestrated response during metal sensing, and the role that the host plays in this process during infection. Understanding how bacteria interact with metals during infections will identify novel therapeutic strategies against bacterial infections.
He is active in science outreach through events like founding the National Summer Undergraduate Research Project and The BIO5 Postdoctoral Fellowship Program, in minority scientific affairs through the American Society for Microbiology, and online through twitter @blacksciblog.
https://immunobiology.arizona.edu/profile/michael-d-l-johnson-phd
---
Florastina Payton-Stewart, PhD
Associate Professor, Xavier University of Louisiana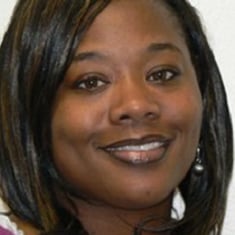 Dr. Florastina Payton-Stewart received a B.S. degree in Chemistry from Xavier University of Louisiana in 1999 and her PhD in Bioorganic Chemistry at Tulane University in 2007. After receiving her Ph.D., Dr. Payton-Stewart held a postdoctoral position at Tulane University Medical School from 2007-2010. She is the recipient of various honors, such as the Cancer Association of Greater New Orleans Fellowship, the GALA Dissertation Writing Fellowship, the Louisiana Cancer Research Consortium Fellowship the Susan G. Komen Postdoctoral Fellowship. She joined the Chemistry department faculty at Xavier University in August 2010. During her tenure at Xavier University of Louisiana, she has mentored and trained several undergraduate students, technicians, and a postdoctoral fellow on projects related to the biological activity of natural phytoalexins.

Dr. Payton-Stewart's research focuses on identifying novel therapeutics for cancer through the incorporation two discrete disciplines, synthetic chemistry and molecular biology. The Payton-Stewart research projects involves the design, synthesis, characterization, and biological screening of novel anti-cancer agents. The research further involves understanding the molecular mechanism and biological activity of naturally occurring plant phytoalexins and their analogs as they pertain to breast carcinomas. One major focus of the Payton-Stewart research laboratory is to identify the structural activity relationship (SAR) of synthesize analogs. This research laboratory designs anti-cancer agents for various forms of cancer such prostate, triple negative breast cancer, endocrine resistant breast cancer and lung cancer. Fellows Class of 2017
https://www.louisianacancercenter.org/people/florastina-payton-stewart-phd
---
Amanda Marie James, PhD
Chief Diversity Officer & Associate Dean, Emory University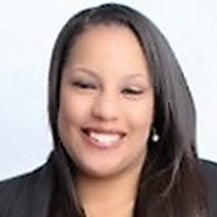 Amanda Marie James received her BS in Biochemistry from Spelman College in Atlanta, GA, and her PhD in Clinical Pharmacology from the University of Alabama at Birmingham. She has been both formally and informally trained in diversity and inclusion work. As a mentor, a course facilitator, and diversity outreach advocate and coordinator, Dr. James has worked on developing an environment, which fosters advancements while providing the needed resources for ALL learners to be successful.
Her traditional scientific training is in clinical technology (pharmacological and application-based) and biomedical engineering, with specific training and expertise in the detection of clinical samples and method development. As a graduate trainee at UAB, she developed and validated mass spectrometry methods for the detection and quantification of two different antiretroviral drugs. Her current research interests focus on the identification of encapsulated and nonencapsulated circulating microRNAs as biomarkers for coronary atherosclerosis. She is specifically interested in the frequency/abundance of coronary atherosclerotic isomiRs, (isoforms of microRNA) and their correlation to clinically relevant outcomes based on race and co-morbidities of coronary atherosclerosis.
The skills she learned as a translational scientist have been applicable to her role as an administrator. Her familiarity with the journey has been priceless to help facilitate the acclimation of diverse scholars and their navigation of a large university and global city. Currently, Dr. James serves as the inaugural Chief Diversity Officer and Associate Dean for Diversity, Inclusion, and Community Engagement in the Laney Graduate School at Emory University. Fellows Class of 2017
---
Avery Posey, Jr., PhD
Assistant Professor, University of Pennsylvania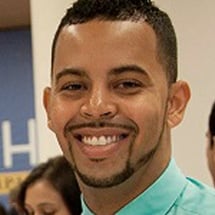 Avery D. Posey, Jr., Ph.D. is an Assistant Professor in the Department of Systems Pharmacology and Translational Therapeutics at the University of Pennsylvania Perelman School of Medicine, a member of the Parker Institute for Cancer Immunotherapies and Research Health Specialist at the Corporal Michael J. Crescenz VA Medical Center. Dr. Posey was the first African American male to receive a Ph.D. in Genetics from the University of Chicago. During his doctoral thesis, Dr. Posey studied dysfunctional cellular processes and molecular interactions underlying the development of muscular dystrophy and cardiomyopathy. He is also a graduate of the University of Maryland, Baltimore County (UMBC), where he was a Meyerhoff Scholar and received two Bachelor of Science degrees in Bioinformatics & Computational Biology and Biochemistry & Molecular Biology.
Dr. Posey's laboratory at the University of Pennsylvania develops genetically engineered T-cell therapies for the treatment of cancer, autoimmunity, and atherosclerosis. His inventions have been covered in 11 patents and patent applications. In 2021, Dr. Posey became the inaugural recipient of the American Association for Cancer Research-Lustgarten Foundation Career Development Award for Pancreatic Cancer Research in honor of the late Congressman John Robert Lewis. His research is also supported by grants from the V Foundation, the National Cancer Institute of the National Institutes of Health, and the Department of Veterans Affairs. Prior research was supported by CureSearch for Children's Cancer, the Parker Institute for Cancer Immunotherapy, Gabrielle's Angels Foundation, and the University of Pennsylvania Breast Cancer Pilot Grant Program. Dr. Posey has been honored to present the Third Annual Thomas Tomasi Lecture at Roswell Comprehensive Cancer Center, created to honor early career investigators who have made notable contributions in the field of cancer research, and keynote presentations at the Society for Glycobiology Annual Meeting as well as presentations at the Society for the Immunotherapy of Cancer and the American Society for Gene & Cell Therapy. Dr. Posey has published in the journals Cell, Cancer Cell, Blood, Nature Biotechnology, Nature Cancer, Journal of Clinical Investigation, Immunity, and Cancer Immunology Research, among other reputable scientific and medical journals.
He is particularly interested in the support, training, and encouragement of the next generation of scientists, especially those from underrepresented ethnicities and/or disadvantaged backgrounds, and directs the SUIP-CCI and PICI RISE research training programs in cancer immunology and immunotherapy for underrepresented minorities at the University of Pennsylvania. Fellows Class of 2016
"Genetically engineered T-cell immunotherapies, particularly chimeric antigen receptor (CAR) T-cells, have been remarkably successful treatments for relapsed and refractory B-cell malignancies, such as leukemia and lymphoma, and multiple myeloma. However, these therapeutics face several obstacles that prevent successful treatment of tumors from solid organs, including a requirement for enhanced tumor-specificity, infiltration into and resiliency within hostile microenvironments, and overcoming immune dysfunction. The Posey laboratory investigates the challenges limiting cellular immunotherapy and develops strategies to triumph these obstacles with a special focus on the role of glycans in immune activation and suppression and cellular differentiation. We are driven to these challenges through a passion to improve treatment outcomes for cancer patients."
https://www.med.upenn.edu/apps/faculty/index.php/g275/p8473839
---
Stacey Finley, PhD
Gordon S. Marshall Early Career Chair and Associate Professor, University of Southern California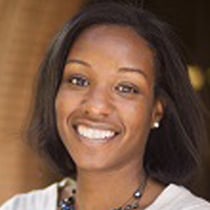 Stacey D. Finley, Ph.D., is an Associate professor in the Department of Biomedical Engineering at the University of Southern California. She is holder of the Gordon S. Marshall Early Career Chair and the Director of the Center for Computational Modeling of Cancer (http://modelingcancer.usc.edu). Dr. Finley has a joint appointment in the Mork Family Department of Chemical Engineering and Materials Science and the Department of Biological Sciences (Quantitative and Computational Biology section). She is also a member of the Norris Comprehensive Cancer Center.

Dr. Finley received her Bachelor's degree in Chemical Engineering from Florida A & M University in 2004. Her graduate studies were completed in 2009 in Chemical Engineering at Northwestern University and involved using computational tools to predict and estimate the feasibility of novel biodegradation pathways. Her postdoctoral studies at Johns Hopkins University focused on computational modeling of VEGF signaling pathways. She was awarded postdoctoral fellowships from the NIH National Research Service Award and the UNCF/Merck Science Initiative. Dr. Finley's current research applies a systems biology approach to develop molecular-detailed computational models of biological processes related to human disease. The main projects are focused on applying computational modeling to study angiogenesis, metabolism, and immunotherapy. Current projects study how these processes are exploited in cancer. The biochemical networks that regulate these processes involve numerous cell types, molecular species, and signaling pathways, and the dynamics occur on multiple timescales. Therefore, a systems biology approach, including experiment-based computational modeling, is required to understand these complex processes and their interconnectedness in cancer. Models can simulate biological processes under pathological conditions and predict interventions that restore normal physiology. Additionally, the models can identify which tumors will respond favorably to a particular therapy, aiding in the development and optimization of effective therapeutics. Fellows Class of 2016
https://viterbi.usc.edu/directory/faculty/Finley/Stacey
---
Otis Smart, PhD
Lead Data Scientist, IBM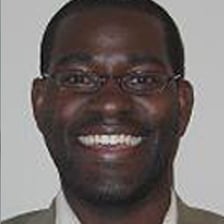 Dr. Smart provides Leadership and Expertise in Data Science for B2B and B2C solutions that typically involve (a) collection, coalescence, or/and analysis of various datasets; (b) development of custom algorithms and proof-of-concept work often via machine-learning-based predictive models and frameworks; (c) documentation of practices, communication or presentation of research results and research directions to both internal and external clients or/and stakeholders, and patent or/and publication of work; (d) guidance on hypothesis-driven research for business-valued project; and (e) aid in planning roadmap goals while managing projects with agile scrum leaders. Fellows Class of 2015
---
Jamaine Davis, PhD
Assistant Professor, Meharry Medical College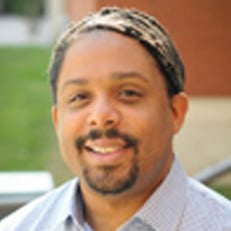 Genome-wide sequencing initiatives have generated extensive amounts of genotypic and molecular phenotypic data, identifying genetic predispositions (mutations) for developing disease. However, the genetic background is different for every patient. The challenge, therefore, is to understand how to interpret this information to determine how select encoded proteomic variants can not only promote human disease but also influence its response to treatment, and then design effective therapies that are specific for each patient. This aspect of personalized medicine is critically important in the pursuit to eliminate health disparities. As such, major unanswered questions in the field are: how does breast cancer develop and why are certain patients resistant to established therapies?

Despite the significant advances in medicine, increasing evidence suggests a more personalized approach is needed toward treating the individual patient and not the general disease. To accomplish this, integrative approaches are being developed to better understand the molecular mechanisms of disease initiation, progression, as well as drug response. Since these mechanisms are largely studied on the genomic level, we do not yet have a clear integration of how mutations that cause changes in protein structure and can lead to such varied phenotypes, particularly in cancer. My background in enzymology, protein chemistry, structural and cellular biology uniquely positions me to pursue these questions from using a lens of structural biology. My laboratory investigates structural mechanisms of genome maintenance in chemo-resistant cancers, with the goal of defining novel targets for anti-cancer therapies against aggressive tumors. Fellows Class of 2015
https://www.vumc.org/vmac/person/jamaine-davis-phd
---
Amanda M. Brown, PhD
Associate Professor, Johns Hopkins University School of Medicine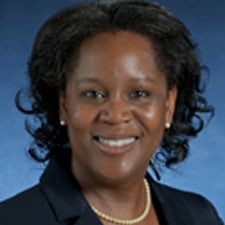 Research in the Brown lab focuses on how breach of the blood-brain-barrier by viral pathogens like the human immunodeficiency virus type 1 (HIV-1), alters brain homeostasis. Central to this research is acquiring a detailed mechanistic understanding of the pathways leading to sustained neuroinflammation. HIV-1 robustly infects microglia and macrophages, but not neurons and to a lesser extent, astrocytes. In the absence of antiviral treatment, in 20% of infected persons, severe encephalitis, memory impairment and debilitating gait abnormalities can occur. The use of small molecule inhibitors, which block discrete steps of the viral life cycle, has greatly reduced severe neurocognitive impairment. However, in a large fraction of infected persons, functional deficits remain.
The Brown lab is testing the hypothesis that ongoing low-level replication that persists in tissues including the brain, drives chronic activation of proinflammatory signaling. The ultimate aim of the research is to apply the knowledge gained to develop new and better treatments to ameliorate HIV-associated cognitive comorbidities. In order to identify the molecular mechanisms of neuroinflammation, reductionist strategies with physiologically relevant primary cell culture, and cutting-edge tools in neuroscience are used. At the same time humanized rodent models are employed to test potential hypotheses and/or validate findings in a living system that approximates, or models an aspect of brain disease, and possibly behavioral phenotypes seen in the context of human neuropathology and impairment.
For the last several years, the Brown lab has sought and made progress in understanding the role of the multifunctional protein, osteopontin (OPN), which is encoded by the SPP1 gene, in the nervous system. OPN has long been described in neurodegenerative disorders like Alzheimer's and Parkinson's disease, multiple sclerosis (MS), and fronto-tempro dementia as a putative biomarker. However, except for MS, there is a profound lack of insight into OPN's mechanistic function (s) in the brain. Exciting recent findings from the Brown laboratory and their collaborators which used micro-PET-imaging on HIV-infected humanized mice, suggest that OPN is a master regulator of neuroinflammation. Fellows Class of 2014
https://neuroscience.jhu.edu/research/faculty/150
---
Glenn Rowe, PhD
Assistant Professor, University of Alabama at Birmingham
Metabolic imbalance and mitochondrial dysfunction have been associated with the development of the metabolic syndrome and many of its contributing diseases (cardiovascular disease, obesity and type II diabetes). Restoration of normal metabolic balance and mitochondrial function are important factors to eradicating this disorder. To date, diet and exercise have been proven to be the best intervention in the treatment of the many of metabolic syndrome. However, many of the molecular mechanisms responsible for these improvements are poorly understood. The research interest of the laboratory focuses on understanding the molecular pathways that influence mitochondrial metabolism in response to diet and exercise, in order to improve mitochondrial function and reduce the deleterious effects of the metabolic syndrome. Specifically, the lab studies the PGC-1 family of transcriptional coactivators and the molecular pathways they regulate in striated muscle to maintain normal mitochondrial function (including biogenesis, oxidative capacity and dynamics) and normal metabolic function. The laboratory utilizes a variety of molecular techniques, cell-based assays as well as genetically modified mouse models. Various projects are available in the laboratory, including 1.) The study of mitochondrial dynamics in response to exercise, 2.) The effect of exercise on angiogenesis and mitochondrial metabolism, 3.) The characterization of new regulators of mitochondrial metabolism in striated muscle. Fellows Class of 2014
---
Senta Georgia, PhD
Assistant Professor, Saban Research Institute at Children's Hospital Los Angeles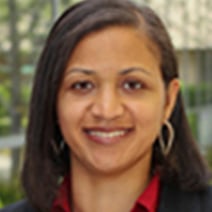 Senta Georgia, PhD, is a member of the Division of Endocrinology at CHLA. Her research involves the regeneration of insulin-producing, pancreatic beta cells as a potential therapeutic for patients with type 1 diabetes. Her research on how the enzyme, DNMT1, is critical to stem cells differentiating into pancreatic beta cells was featured on the cover of the journal Genes & Development. Fellows Class of 2014
https://www.chla.org/profile/senta-georgia-phd
---
Curtis Henry, PhD
Assistant Professor, Emory University School of Medicine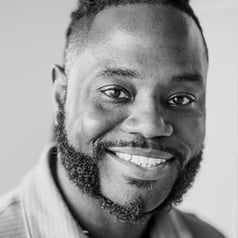 Dr. Henry received his PhD from Wake Forest University School of Medicine where he conducted research focusing on understanding how cytokines regulate CD8+ T-cell mediated protective immunity. As a postdoctoral fellow and Research Instructor at the University of Colorado Anschutz Medical Campus, his research focused on dissecting how aging-associated inflammation regulated hematopoiesis and leukemogenesis.

Dr. Henry's research seeks to determine how chronic inflammation shapes hematopoiesis, immunity, and leukemogenesis. Results from these studies will be applied to improving therapeutic responses in at risk populations including children who are overweight or obese and aged populations. Fellows Class of 2014
https://winshipcancer.emory.edu/bios/faculty/henry-curtis.html
---
Dwain Morris-Irvin, PhD, MPH
President, Innovest Global Inc, IVST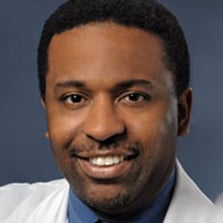 Dr. Morris-Irvin received his PhD from UCLA School of Medicine, MPH, from UCLA School of Public Health, and trained at The Wallenberg Neuroscience Center at Lund University in Lund, Sweden. He was also a Professor, Faculty member at Cedars-Sinai Medical Center, Department of Neurosurgery. Dr. Morris-Irvin received his PhD in Pharmacology and Developmental Neuroscience with an emphasis on neural stem cell fate and differentiation. His research focused on neural development and Notch Signaling in mammalian neural stem cells. He also worked as an NIH/NINDS Post-Doctoral Fellow in Dr. Anders Bjorklund laboratory in Lund, Sweden. There, his focus was on research projects that investigated the potential role of cell replacement therapy for patients with Parkinson's disease. They developed several protocols for the efficient generation of dopaminergic neurons from forebrain and ventral midbrain stem and progenitor cells. Dr. Morris-Irvin also worked as a Research Scientist, Assistant Professor, and Faculty member at Cedars-Sinai Medical Center, Department of Neurosurgery. He led research investigations in the role of adaptive immunity in Parkinson's disease. He also developed two patents in the area of immunotherapy for brain tumor patients, specifically Glioblastoma Multiforme (GBM). He research team focused on molecular mechanisms that impart therapeutic resistance in cancer cells, including cancer stem cells. They utilized these data to develop novel immunotherapies for brain tumor patients. Fellows Class of 2013
---
Frederick Gregory, PhD
Program Manager, US Army Research Laboratory- ARO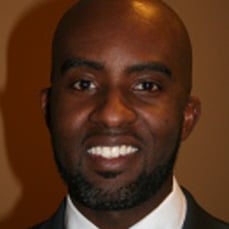 Frederick Gregory is the Neurophysiology of Cognition Program Manager and extramural lead for DEVCOM Army Research Laboratory's Humans in Complex Systems Research Competency. In these roles, he establishes the scientific vision to lead in identifying and enabling the execution of high-risk high payoff extramural and intramural basic research intent on developing future Army capabilities to promote cognitive dominance and human-intelligent autonomous agent teaming. He leads the initiation of new multi-disciplinary basic research opportunities at universities and small businesses in addition to establishing collaborations between international researchers and Army scientists. He recently served a 5-year detail in London at DEVCOM Atlantic Headquarters leading the international Human Dimension program for Army Research Office.
Dr. Gregory received a bachelor's degree in Biology from Morehouse College and doctoral degree in Neurobiology from the University of California-Los Angeles. He did post-doctoral training, first, as an Institutional Research and Academic Career Development Awards (IRACDA) Teaching and Research Postdoctoral Fellow in Pharmacology at Emory University and then in Molecular Physiology and Biophysics at the University of Iowa. Prior to Army civilian service, he was Program Manager for the John H. Hopps Jr. Defense Research Scholars Program and Adjunct faculty member at Morehouse College. Fellows Class of 2012
Congratulations to Dr. Gregory as a new Defense Ventures Fellow!
Extremely humbled to have been selected by Shift as a #defenseventures Fellow. Even more exciting to announce, I have been paired with New Enterprise Associates (NEA). It is exciting to sit at the forefront of #dod #innovation!

Over the next few months, I will collaborate with some of the brightest minds across Silicon Valley in Entrepreneurship and Venture Capital as well as DoD thought-leaders, with the end goal of bringing back valuable insights to the #departmentofdefense as a steward of partnership between the DoD & commercial innovation ecosystems....
https://www.linkedin.com/posts/frederickdgregory-phd_defense-ventures-activity-6896085963584729088-w4Pw/
---
Manu Platt, PhD
Professor, Georgia Institute of Technology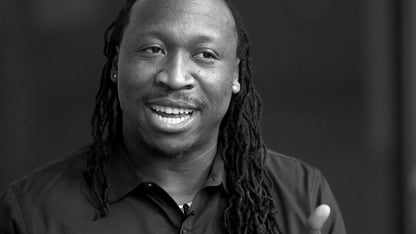 Dr. Manu O. Platt earned his B.S. in Biology from Morehouse College and Ph.D. in Biomedical Engineering from Georgia Institute of Technology and Emory University. After postdoctoral work at MIT, he returned to Georgia Tech/Emory where he was recently promoted and tenured. The Platt Lab studies strokes in children with sickle cell disease, HIV-mediated cardiovascular disease, and predictive medicine in cancer. He is also Diversity Director for the NSF Center on Emergent Behaviors of Integrated Cellular Systems (EBICS). He co-founded and co-directs Project ENGAGES, a biotech and engineering research program for African-American high school students in Georgia Tech laboratories. Fellows Class of 2012
---
Alexis Stranahan, PhD
Associate Professor, Medical College of Georgia at Augusta University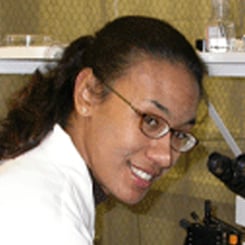 Neurons are exquisitely sensitive to cellular stress due to the metabolically demanding processes underlying synaptic transmission. My lab studies the regulation of synaptic plasticity and cognition by metabolic stress at the behavioral, electrophysiological, and cellular levels. We define 'metabolic stress' broadly to encompass responses to exercise and caloric restriction at one extreme, and changes occurring in obesity and diabetes at the opposite end of this continuum. Our long-term goal is to understand how neurons, glia and cerebrovascular cells sense and respond to homeostatic challenges. Fellows Class of 2011
https://www.augusta.edu/mcg/dnrm/faculty/stranahan.php
---
Marcus Jones, PhD
Director, Regeneron Pharmaceuticals, Inc.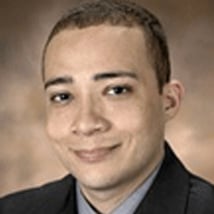 Dr. Marcus B. Jones is a Senior Director in the Research Program Management team at Regeneron Pharmaceuticals, Inc., in Tarrytown, NY. He manages a team of scientists that provide program management support for all collaborations, projects and operations for the Regeneron Genetics Center (RGC). Marcus received his B.S. degree in Microbiology from Southern University and A&M College (Baton Rouge, LA), earned his M.S. and Ph.D. in Microbiology from the Sackler Institute at New York University and completed his Postdoctoral Fellowship at the J. Craig Venter Institute (JCVI). In 2006, Marcus was promoted to a Staff Scientist and subsequently an Assistant Professor in Genomic Medicine and Infectious Diseases at JCVI. In 2014, Dr. Jones was recruited to be a member of the startup team for Human Longevity, Inc., and serve as the co-Director for Microbiome Sequencing. In 2016, Marcus joined Research Program Management at Regeneron to help establish and manage RGC collaborations. Fellows Class of 2011
---
Jameel Dennis, PhD
Senior Scientist, Gencia Biotechnology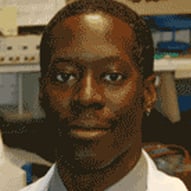 Dr. Jameel Dennis has over 20 years of experience in the fields of biomedical and molecular biology research. He is able to quickly obtain working knowledge of new concepts and develop Innovative research proposals. Dr. Dennis has implemented novel techniques and optimized existing methodologies to accomplish his research goals. He has exceptional teaching and oral presentation skills as well as a record of successful grant writing and procurement of research funding.
Dr. Dennis is looking for opportunities to share his interests in molecular neurobiology and engage in collaborative projects related to metabolism and neurodegeneration. He is also interested in developing programs and policies for training future scientists.

Specialties: Phage display, (siRNA),PCR, Northern blotting, cloning, recombinant protein expression and purification, transfection of primary and transformed cells, subcellular fractionation, Extracellular Matrix extraction, western blotting, aseptic tissue culture, Primary cell culture (endothelial cells, acinar cells, oligodendrocytes, astrocytes, monocytes), Microscopy (SEM, TEM, Confocal)
Surgical skills: Unilateral Ureteral Obstruction, Middle Cerebral Artery Occlusion
Computer skills: SigmaPlot, IPLab. Fellows Class of 2010
---
De' Broski Herbert, PhD
Associate Professor, University of Pennsylvania School of Veterinary Medicine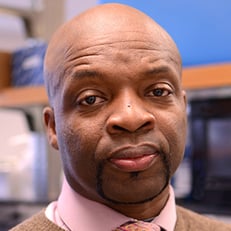 Due to an inherent fascination with parasitic helminthes, De'Broski R. Herbert earned a B.S. in Microbiology from Xavier University of Louisiana (1994) and a Ph.D. in Immunology from Thomas Jefferson Medical College (2000). His thesis work demonstrated a critical role for IL-5, B-1 lymphocytes, and eosinophils in host-protective immunity against Strongyloides stercoralis (J Immunol. 2000 Oct 15;165(8):4544-51).

As part of a life-long dream, De'Broski spent several years in South Africa to complete his post-doctoral training at the University of Cape Town in the laboratory of Frank Brombacher Ph.D. This resulted in seminal work that demonstrated IL-4/IL-13-driven alternative macrophage activation controls lethal immunopathology during Schistosoma mansoni infection (Immunity. 2004 May;20 (5):623-35).

Subsequently, he joined the laboratory of Fred. D. Finkelman M.D. and published multiple studies focused on the importance of IL-4/IL-13 in driving host-protection against parasitic helminthes through direct regulation of tissue macrophage function (J Immunol. 2010 Jun 1;184(11):6438-46) and mucosal epithelia (J Exp Med. 2009 Dec 21;206(13):2947-57).

As principal investigator of his independent laboratory at Cincinnati Children's Research Foundation, his work focused upon elucidating mechanisms of innate Type 2 cytokine regulation by Trefoil factor family proteins (J Exp Med. 2012 Mar 12;209 (3):607-22) and immunosuppressivemacrophage subsets in the context of helminth infection and allergic inflammation (Eur J Immunol. 2011 Jul;41(7):2000-9,
Am J Pathol. 2012 May;180(5):2001-8).

Currently positioned as associate professor of Infectious Immunology in the Department of Pathobiology at UPENN, his laboratory is investigating mechanisms of host protection against helminthes, Type 2 inflammation, and the resolution of chronic mucosal inflammation in several model systems. Fellows Class of 2009
---
Nicole LaRonde-LeBlanc, PhD
Assistant Professor, University of Maryland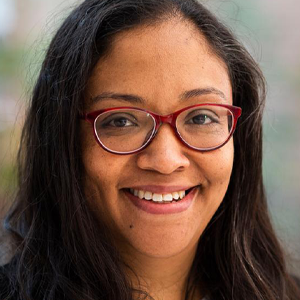 My laboratory is focused on the study of molecules required for the synthesis of new ribosomes. A proliferating cell devotes 75% of its energy towards making these machines for protein synthesis. In the process of assembly of this large complex of RNA and proteins, an estimated 400 ribosome processing factors are utilized in humans. Although many of these proteins and protein-RNA complexes have been identified, for several of them their exact function in the process remains unknown. We are interested in determining the molecular details of how these macromolecules function in eukaryotic organisms.

We are currently studying the structural biology of the RIO kinases, a group of ancient atypical serine protein kinases, and Nep1, a putative RNA methyl transferase. These molecules are essential for the processing of the small ribosomal, or 40S, subunit. The role of these molecules in the synthesis of ribosomes is still unclear, but armed with X-ray crystal structures we are probing the interactions between these molecules and the rRNA, as well as with other molecules involved in the process. Our work thus far has elucidated how the RIO kinases interact with ATP and the pre-mature small subunit of the ribosome, and how Nep1 interacts with RNA. Our current work involved using these structures to guide questions in biochemical and biological contexts.

Although we are interested in the basic science surrounding these molecules, we are also interested in how these molecules may be targeted for therapeutic use. Ribosome synthesis is indispensable to highly proliferating cells, such as cancer cells. The inhibition of ribosome synthesis has the potential to inhibit cellular proliferation, and thus cancer cell progression. Therefore, our structural work also involves the design of small molecule inhibitors of ribosome synthesis.

In addition to our work in ribosome synthesis, we have determined the X-ray crystal structures of several molecules of biological importance as part of collaborative research programs. Fellows Class of 2009
https://chem.umd.edu/people/nicole-laronde
---
Cherié Butts, PhD
Medical Director, Biogen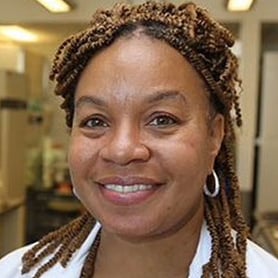 Cherié Butts is a cellular immunologist currently leading clinical development activities for multiple sclerosis trials at Biogen (Cambridge, MA). She obtained undergraduate and graduate degrees from The Johns Hopkins University. Her pre-doctoral studies at the University of Texas MD Anderson Cancer Center characterized anti-tumor immune responses in ovarian cancer patients and postdoctoral studies at the National Institutes of Health examined neuroendocrine regulation of innate immunity. She continued this work at the US Food & Drug Administration, taking on additional responsibilities of evaluating drug and biologics applications. She moved into program management at Biogen, initially in immunology and later leading pre-clinical programs across all therapeutic areas (hematology, immunology, fibrosis, and neurology). She transitioned to portfolio management, driving therapeutic and disease area strategy for the Neuroimmunology & Acute Neurology group and helping scientists and clinicians appreciate how assets address a specific unmet medical need for patients with debilitating conditions. She most recently served on the Portfolio Transformation team at Biogen, leading the probability of success theme and team learning & health initiative.

She is passionate about the furtherance of biomedical research and works with professional societies, scientific and professional development organizations, and biomedical research institutions. She currently serves on the Board of Overseers and Research Affairs Oversight Committee of Beth Israel Deaconess Medical Center; Board of Directors of Keystone Symposia; Board of Trustees at Salem State University; Council of the Society of Leukocyte Biology; and is Adjunct Professor at University of Maryland. Fellows Class of 2009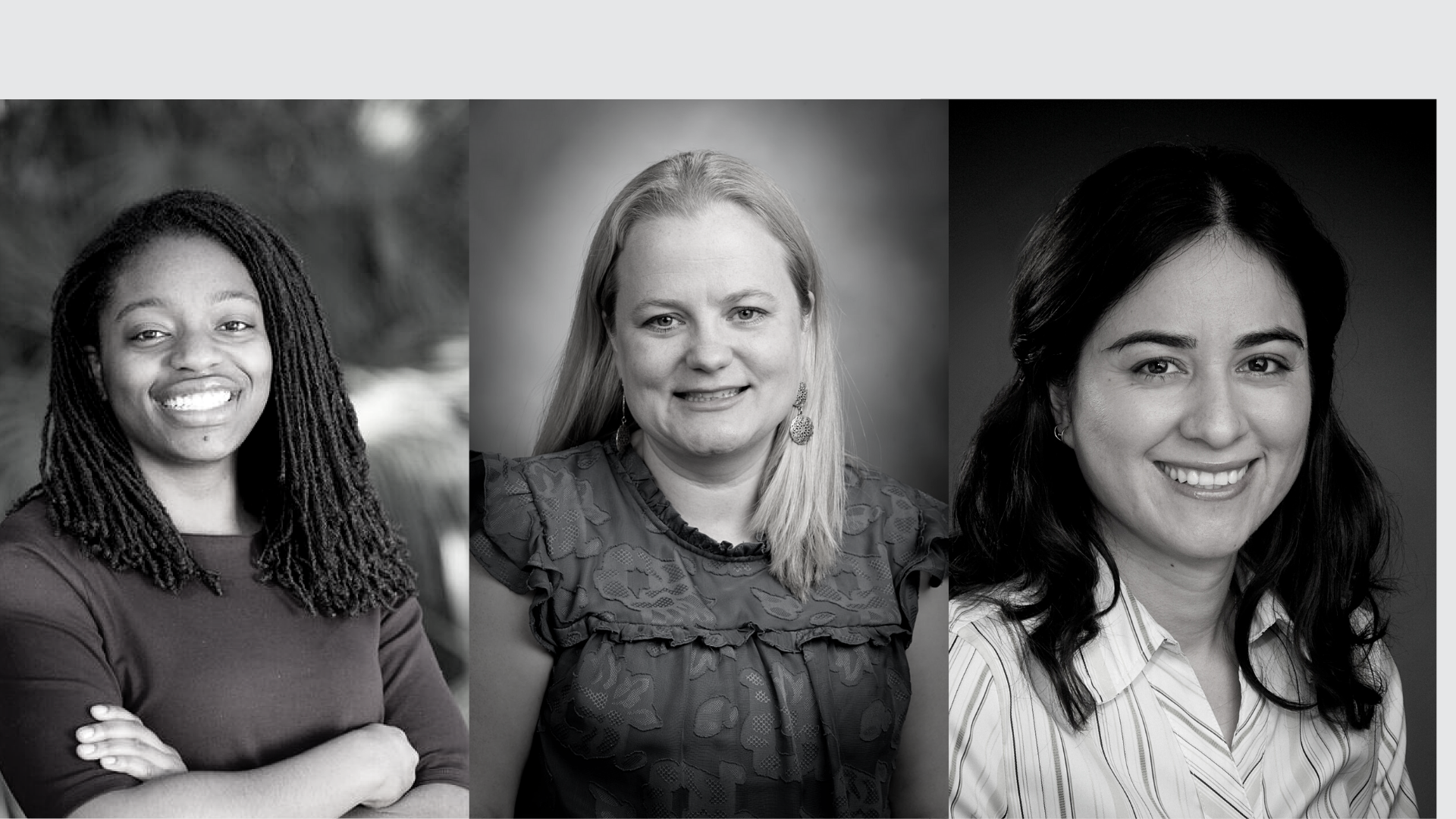 fellows
For Women's History Month, we are highlighting the many inspiring women who are making history in...