Behind the Scenes of eSymposia
As we reflect back on this year of eSymposia, it took a village of dedicated team members working tirelessly behind the scenes to deliver a seamless experience for viewers around the world-- and to get things back on track when the inevitable technical difficulties did occur ;) .
Although it may look easy from the viewers perspective, a lot goes into preparing speakers and session chairs for their roles in the spotlight, and escorting them through the virtual world of live events.
To pull off an action-packed season with 44 virtual conferences, in many cases with multiple meetings occurring simultaneously, we enlisted the help of our local science community. Building on our relationship with the local University of Colorado, Boulder's Molecular Biology graduate department and the @SciBuffs science communication group https://sciencebuffs.org/, we recruited the best and brightest to join our team as "eSymposia Assistants."
After extensive training on the eSymposia platform, these enthusiastic and dedicated graduate students rolled up their sleeves and dove head first into an intense season of back to back virtual conferences. Over the course of the season they trained over 400 session chairs, and escorted them through approximately 1000 hours of live broadcasts.
Tasked with training session chairs on how to use the QA interface, managing the live QAs, and many other aspects of the live broadcast, these superstars made this season possible—and only rarely complained about the 4:30am start times required to reach global audiences. We simply could not have done it without their help, so we would like to send a very special thank you to our team- and acknowledge all their hard work in making this season such a smashing success.
Read on to find out more about the team, as they tell us a bit about themselves, and how the experience of working with eSymposia has impacted them.
Meet the University of Colorado eSymposia Team
To those of you who have participated as a speaker or chair in our eSymposia series, some of these names and faces may look familiar!
Graycen Wheeler
I graduated with my doctorate in biochemistry from the University of Colorado Boulder this spring. I study how skin cells communicate with each other to heal wounds and how that communication gets messed up in cancers.
I've always preferred getting excited about many different things to specializing in just one, and working with Keystone eSymposia has helped me maintain interest and excitement about a wide range of fields and topics in biology.
I'm pursuing a masters degree in science communication at the University of California, Santa Cruz next year and hope to build a career as a science journalist after that.
Connect with Graycen on Twitter @GraycenWheeler
See Graycen's podcast @BuffsTalkSci or buffstalkscience.com
Alison Gilchrist
I graduated with my doctorate in molecular, cellular, and developmental biology from the University of Colorado Boulder in December 2020. During my PhD I studied flaviviruses, which is a group of viruses that includes dengue, Zika, and yellow fever viruses, among others. Then I moved to New York University to study the COVID-19 vaccines and our immune response to new vaccine platforms.
Throughout 2020 and into 2021, working with Keystone kept me involved in the scientific community beyond my thesis work and immediate lab surroundings, which I very much appreciated, since travel and in-person meetings were out of the question!
Every virtual meeting has taught me about new techniques and scientific discoveries, and it has been a treat to see so many possibilities on the future just as I was making decisions for my own scientific career.
Connect with Alison on Twitter @AlisonAbridged or email alison.r.gilchrist@gmail.com
See Alison's podcast @BuffsTalkSci or buffstalkscience.com
Emerson Grey
I am a chemical engineering PhD student at the University of Colorado Boulder. As a graduate research fellow in Dr. Stephanie Bryant's group, I am developing polymer microspheres that will deliver anti-inflammatory therapeutics to cells in the lungs. I am interested in public health, science communication and journalism, mentorship, and STEM accessibility. I am hoping to pursue a career after graduate school that in some way opens a door to STEM for others.
My prior education includes an M.S. in Chemical Engineering, B.S. in Applied Physics, and B.E. in Bioproducts and Biosystems Engineering. I have worked at NASA Glenn Research Center, Marvin Windows and Doors, and 3M. Fun fact: I started college as an interior design major before deciding to challenge myself to do something of which I didn't think I was capable. As a result, I was a physics major before I knew what velocity is!
Having the experience of being a chair moderator for Keystone gave me the opportunity to see the humanity behind some of the big names in science. I think that's refreshing, and it helped me gain confidence for interviewing scientists in the context of journalism.
Switching to fully virtual symposia wasn't easy, but witnessing the grace and humor with which the speakers embraced the situations that arose made even the bumpiest sessions more enjoyable.
Connect with Emerson on email emerson.laurelgrey@colorado.edu
See Emerson's webpage at www.emgreysci.com
Megan Mitchell
I have an undergrad degree in biochemistry and am working on a doctorate in biochemistry. My passions are super-resolution microscopy and single-molecule physical methods. I study protein machinery in bacteria that confers antibiotic resistance. Specifically, I study the beta-Barrel Assembly Machine (BAM) complex that folds and inserts proteins into the outermost membrane of bacteria such as E. coli, Salmonella, and many others. To study this complex, I am developing a platform to study the BAM complex integrated into a synthetic membrane using single-molecule microscopy.
I honestly have no idea what I want to be when I grow up. I am thinking about trying out industry for a bit. I might someday be interested in starting a community outreach and engagement business to teach science to underserved communities. Or maybe I'll do a post-doc in case I want to stay in academia! I also love teaching, especially children. A degree in biochemistry really offers so many possibilities that it is difficult to choose.
I really wanted to work with Keystone Symposia because I love meeting scientists and learning about a broad range of research topics. The virtual eSymposia are a great way to learn about science and network with professors from all over the world!
I have greatly enjoyed meeting researchers from all over the world. In terms of career development, if I was having trouble narrowing down my future directions before, and now it seems there are endless possibilities for post-doc research topics! Additionally, I connected with professors working on topics related to my research and making connections with them has been valuable to fill in background knowledge for my own work.
My hobbies include aerial dancing, reptile husbandry, reading (anthropology, short stories, SciFi, and Fantasy), drawing, and writing poems.
Connect with Megan at memi4039@colorado.edu
Grace Wood
I was an English major in college and currently work as writer and copywriter for a few publications. I don't have a science background, but in terms of research, I wrote my undergraduate thesis on the function of literary vampires in breaking down patriarchal structures. I enjoy creative writing and journalism. Ultimately, I plan to go to grad school for either an MFA in creative writing or a PhD in English literature.
I've always loved learning more about science and health and regret that I couldn't pursue it in the long term so this was a great way to engage with it. Plus, it was fun to interact with people after being cooped up for a year.
This experience has made me want to look more into science writing and has introduced me to some great people! I never would I have thought I could be in the same Zoom call as Dr. Fauci-- that was a once in a lifetime experience that I'm very grateful for.
Connect with Grace at gracewoodwriting@gmail.com
Gillian Dohrn
We send a special thank you out to Gillian, who has been assisting the Keystone Symposia communications team since July of 2019, and stepped up her commitment during the eSymposia season. She prepared agendas, outlines and other essential documents to keep the team and session chairs on track for every one of our 50 eSymposia- a Herculean effort that set us all up for smooth sailing during the sometimes chaotic live events.
I graduated from Colorado College in the Spring of 2019 with a bachelor's degree in Molecular Biology and a minor in journalism. Interested in pursuing scientific communications, I started working with the comms team at Keystone Symposia shortly afterwards. I now also work for Springer Nature as an Editorial Assistant for the Communications journal series.
Working to transition online and develop the eSymposia platform this past year was both challenging and rewarding. The logistics alone were remarkable but what really struck me was seeing how the shift enabled people around the world to engage during the live events. I was inspired by the resilience and persistence I observed in the scientific community.
I intend to continue working in scientific communications and expand further into science writing in my future endeavors.

Connect with Gillian at gilliandohrn@gmail.com
https://www.linkedin.com/in/gillian-dohrn-a277b4168/
---
And of course, let's not forget our supervisory committee of furry friends, dedicated to keeping everyone on task through the long hours ...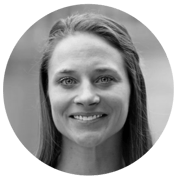 Shannon Weiman earned her PhD in Biomedical Sciences from the University of California, San Diego, specializing in microbiology and immunology. Prior to joining the Keystone Symposia team, she worked as a freelance writer for leaders in academic, industry and government research, including Stanford University's Biomedical Innovation Initiative, the University of Colorado's Biofrontiers Program, UCSF, the FDA and the American Society for Microbiology.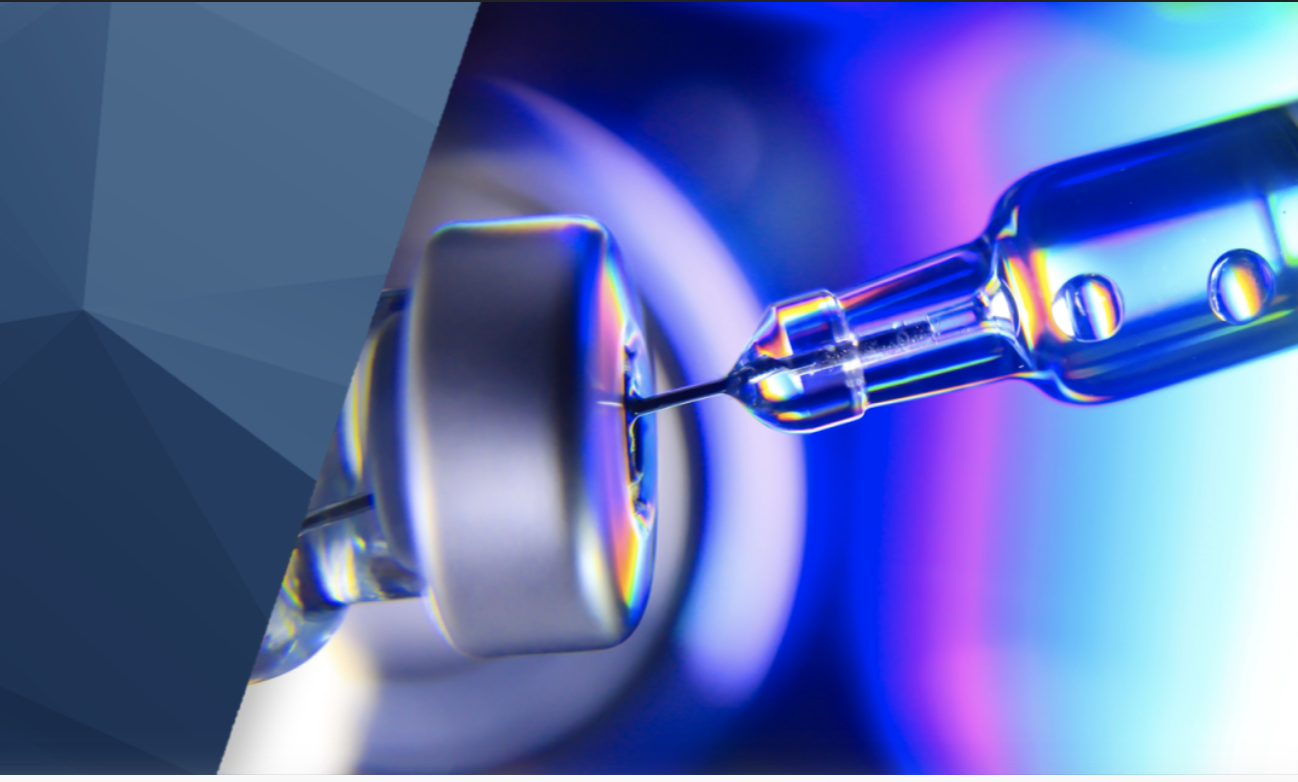 COVID
The upcoming Keystone Symposia, "Progress in Vaccine Development for Infectious Diseases," will...